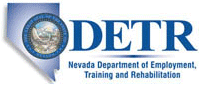 Job Information
Renown Health

Medical Assistant – PAR

in

Reno

,

Nevada
Medical Assistant – PAR
Requisition id: 155216
Department: 530410 Center B Office
Facility: Renown Medical Group (Reno)
Schedule: Full Time
Shift: Day
Category: Allied Health
Location: Reno,NV
Position Purpose:
Under the direction of the physician, theMedical Assistant/Patient Access Representativeis accountable for assisting the providers in all back office procedures in Renown Medical Group, including Urgent Care. This position could be called upon to provide support to the front office if business needs dictate.
These responsibilities could include patient check in and checkout procedures. The incumbent has the added responsibility of providing a direct liaison between provider and patient, making certain that the patient's questions and concerns have been addressed.
Nature and Scope:
TheMedical Assistant/Patient Access Representativeis responsible for assisting the provider in all back office duties including but not limited to: escorting the patient from the waiting room to the examination room promptly, taking vital signs as per guidelines, maintaining examination rooms' stock, documentation of all patient communications, preparing lab specimens for processing, filling out the necessary referral forms and keeping records of the same, scheduling patients for tests, returning phone calls in the order of importance and filing into patient charts to become part of a permanent record, and administering treatments and medications per provider order in accordance with established policies.
Challenges to this position are delivery of patient care complicated by new techniques, paperwork, changing department and hospital policies, increased information available on each patient, and fluctuations in staffing.
The incumbent uses professionalism and diplomacy with interacting with patients of all ages, their families, physicians, physician office staff and other health care providers in the accurate collecting of demographic, clinical and financial information in person or via telephone interviews.
This position will keep abreast of all standards to assure compliance with federal, state and local regulatory agencies and ensure compliance with federal, state and local regulatory agencies including third party reimbursement requirements.
This position does provide patient care.
The foregoing description is not intended and should not be construed to be an exhaustive list of all responsibilities, skills and efforts or work conditions associated with the job. It is intended to be an accurate reflection of the general nature and level of the job.
Minimum Qualifications: Requirements – Required and/or Preferred
Education:
Must have working-level knowledge of the English language, including reading, writing and speaking English.Mathematical skills.
Experience:
One (1) year experience in a physician office practice required. Multi-physician office practice experience highly preferred. CMA, RMA, EMT 1 or 90 days as a Renown MA Intern (with leadership approval) can substitute for the 1 year requirement.
License(s):
Current State of Nevada license for Office Laboratory Assistant or an application must be submitted within 90 days of employment(excludes departments200282, 530281, 530285, 530286, 530288, 530317, 530382, 530396, 530399, 530410, 530415, 530420, 530425, 530430, 530431, 530435, 800585and corp 900). Failure to apply for and/or receive license within 90 days will result in discharge.
If incumbent has CLT (Clinical Lab Technologist) license, it will supersede the OLA and the OLA will no longer be required.
Certification(s):
Current AHA BLS/CPR or ability to obtain within 90 days of employment required. Current Certified Medical Assistant (CMA) certification, Registered Medical Assistant (RMA) or EMT certification preferred. Some positions may require DOT and Non-DOT drug testing certifications. Employee will have 90 days from date of hire to obtain and maintain certification.
Computer / Typing:
Must possess, or be able to obtain within 90 days, the computers skills necessary to complete online learning requirements for job-specific competencies, access online forms and policies, complete online benefits enrollment, etc.