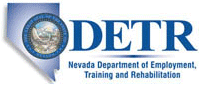 Job Information
Hamilton Company

Manufacturing / Controls Engineer

in

Reno

,

Nevada
Manufacturing / Controls Engineer
Jobs

Login

24-Mar-2021 to 23-May-2021 (MST)

Reno, NV, USA

Salary

Full Time

Email Me Similar Jobs Email Me This Job

Hamilton Company is a global enterprise headquartered in Reno, Nevada with manufacturing facilities in Reno, Boston and Bonaduz, Switzerland. Branch sales offices are located in France, Germany, and the United Kingdom. We are the worldwide leader in the design and manufacture of manual, semi-automated and robotic products for precision fluid measuring. For over 56 years, Hamilton has been satisfying customer needs by combining quality materials with skilled workmanship, ensuring the highest level of performance of every precision fluid measuring device we manufacture.

The Manufacturing / Controls Engineer will plan, design, and optimize manufacturing processes.

Essential Job Functions:

Responsible for planning and executing production improvement projects from concept to implementation, including component design and system design review.

Support design, install and sustaining automation in manufacturing processes.

Responsible for analysis of new products or design concepts for manufacturability and presentation of the analysis with recommendations and possible solutions.

Responsible for maintaining assembly documentation and production routings.

Responsible for line yield in assigned areas of responsibility.

Responsible for internal manufacturing quality and external customer experience quality in assigned areas of responsibility.

Plan and execute testing to assure adequate performance of assembly processes and tooling.

Responsible for compliance of manufacturing processes to performance, regulatory, and safety standards.

Responsible for documenting performed tasks including project descriptions, technical specifications, testing data and implementation notes.

Responsible for the clear presentation of manufacturing-related designs or processes at design review meetings.

Responsible for troubleshooting production floor issues and implementing corrective actions. This may include tooling or fixture design changes or collaboration with R&D on product design changes.

Responsible for training manufacturing operators on new or revised manufacturing process instructions or tooling.

Demonstrate competency with the company's internal systems (ECO's, IS, MRP and CAD software etc.).

Education and Experience:

Bachelor's degree in Mechanical, Manufacturing, Industrial or similar Engineering required.

5 plus years' experience in a manufacturing or equipment engineering position at a production facility.

Demonstrated experience designing and supporting complex control systems; from software thru hardware communication/integration.

PLC programming (Siemens or Allen-Bradley preferred)

Software programming

Experience with creating HMI for operational equipment configuration and settings

Robot programming (Fanuc preferred)

Experience or certifications in Lean Manufacturing, Six Sigma, and Kaizen preferred.

Strong technical understanding of mechanics, and electromechanical equipment, with ability to troubleshoot, determine root cause, develop, and implement corrective actions.

Ability to demonstrate innovation and with a strong analytical / problem solving mindset

Ability to learn, adopt, and implement new technology quickly.

Ability to prioritize projects based on organizational directives.

Enthusiastic, cooperative, and positive attitude.

Demonstrates written and oral communication skills while developing skills as an expert listener and applying these skills in daily practice.

Learn and demonstrate leadership skills, including mentoring, informal training, leading by example, and team building.

Learn and analyze production processes and equipment for improvement opportunities utilizing their expertise in the engineering discipline. Develop project proposals and execute the project to completion.

Additional Information

Diverse portfolio of exciting and innovative design projects

Tremendous opportunities for professional growth and advancement

Commitment to sustainable design

Competitive Compensation

Excellent Benefit Package (medical, dental, vision insurance, paid vacation time, paid sick time, disability insurance, 401k, tuition reimbursement and much more)

Solid Stable Company

Drug free workplace.

Learn more about us @: www.hamiltoncompany.com

It is the policy of this organization to provide equal employment opportunities to all qualified applicants without regard to race, creed, color, national origin, sex, age 40 and over, disability, marital status, sexual orientation, gender identity, genetic information, citizenship status, religious preference, or veteran status in all phases of the employment process and in compliance with applicable federal, state, and local laws and regulations.