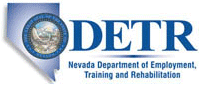 Job Information
Oracle

Managing Principal Consultant - Advanced Customer Support - NetSuite Services (SuiteJobs-PSNA)

in

Reno

,

Nevada
As a recognized authority and leading contributor within their practice, this senior-level consulting position provides consistent high quality and innovative solution leadership to a project team. Leads the solution design and implementation aspects of engagement(s) ensuring high quality, integrated software solutions within constraints of time and budget.
Analyzes business needs to help ensure Oracle solution meets the customer s objectives by combining industry best practices, product knowledge, and business acumen. Exercises judgment and business acumen in selecting methods and techniques to deliver functional and technical solutions on non-routine and very complex aspects of applications and technology installations. Provides direction and mentoring to project teams, and effectively influences customer leadership on key decisions. Supports the business development efforts by pursuing new opportunities and extensions. Collaborates with the consulting sales team by providing domain expertise. Resolves complex customer issues by recommending and implementing solutions. Demonstrates expertise in multiple business processes across two or more product families or ability to architect and design technology solutions encompassing multiple products and make decisions based on impact across the stack.
8-10 years of experience relevant to this position including 4 years of consulting experience. Prior team leadership or management experience preferred. Undergraduate degree or equivalent experience preferred. Product or technical expertise relevant to practice focus. Ability to communicate effectively. Ability to build rapport with team members and clients. Strong influencing and negotiation skills. Ability to travel as needed.
Oracle is an Equal Employment Opportunity Employer. All qualified applicants will receive consideration for employment without regard to race, color, religion, sex, national origin, sexual orientation, gender identity, disability and protected veterans status or any other characteristic protected by law.
Oracle is an Affirmative Action-Equal Employment Opportunity Employer. All qualified applicants will receive consideration for employment without regard to race, color, religion, sex, national origin, sexual orientation, gender identity, disability, protected veterans status, age, or any other characteristic protected by law.
This is a remote/office based position which may be performed anywhere in the United States except for within the state of Colorado.
/Note:/
/Hire level and title commensurate with experience./

/Position can be virtually based in most major United States or Canadian cites, with modest to moderate travel when appropriate./
Oracle NetSuite is reinventing the engagement model for our growing installed base of valued Customers. Specifically, the Advanced Customer Support (ACS) offering has been created to provide an umbrella subscription service - our first-ever qualifying as cloud annual recurring revenue (ARR) - that provides functional and technical ERP sustainment to drive continuous NetSuite improvement and value. Our team primarily fulfills the critical initial months of the service backstopped by our industry-leading SuiteReview methodology. With over one thousand Customers worldwide already under management and the accelerated enrollment of new Customers, we are adding significant headcount in North America to meet demand. If you have a passion for helping Customers unlock the potential of their NetSuite investment and in joining a dynamic, fast-paced and highly strategic team, we would like to hear from you!
*Responsibilities include: *
· Leads the identification and documentation of customer's NetSuite value gaps leveraging our proprietary SuiteReview methodology
· Leads driving the approach to remediate gaps, and consensus with the Customer of same
· Work with customers to remediate highest priority gaps
· Architect solutions for complex business requirements, which may include configuration and/or integration and/or technical components, in partnership with our dedicated Technical Services (TS) team
· Define detailed functional requirements for automations and integrations to NetSuite
· Work with TS team to design and unit test automations and integrations
· Perform quality reviews of deliverables developed by other team members
· Continue to increase product knowledge and pursue relevant certifications
· Collaboration with other ACS teams, including TS, Point-of-sale (POS), Commerce, OpenAir, and Premier and/or Platinum Support
· Follow essential internal business processes aligned toward delighting our Customers
Preferred Qualifications include:
· 8 years of overall relevant domain experience in one or more of NetSuite's vertical markets (e.g. General Business/Consumer Products, Warehouse Distribution, Software, Manufacturing, Advertising Media & Publishing, Services, Retail, NFP)
· Expert NetSuite ERP Financials functional solution implementation and/or administration experience /- though competing ERP offerings may be considered. /NetSuite Advanced Revenue Management (ARM) solution experience strongly preferred.
· 3 years of external consulting role experience with sustained C-suite interactions OR similar internal project experience in both leadership and execution
· Experience with defining requirements for complex customizations and integrations
· Strong communication skills
· Ability to evolve Customer business processes based on leading practices
· Passion for driving Customer satisfaction
· Finance and/or Accounting professional and/or academic background a plus
· NetSuite ERP Consultant or other relevaant certifications a plus
/At Oracle, we don't just value differences—we celebrate them. We're committed to creating a workplace where all kinds of people work together. We believe innovation starts with diversity and inclusion. /https://www.oracle.com/corporate/careers/culture/diversity.html
Job: *Consulting
Organization: *Oracle
Title: Managing Principal Consultant - Advanced Customer Support - NetSuite Services (SuiteJobs-PSNA)
Location: United States
Requisition ID: 21000FG1
Other Locations: Canada
Oracle