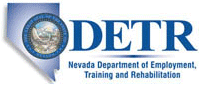 Job Information
Renown Health

Manager of Utilization Mgmt Services

in

Reno

,

Nevada
Manager of Utilization Mgmt Services
Requisition id: 155495
Department: 110630 Contact Center
Facility: Renown Health
Schedule: Full Time
Shift: Day
Category: Management
Location: Reno,NV
Position Purpose
This position is accountable for ensuring that the non-clinical functions of the contact center are performed efficiently and meet Renown quality standards. This position is responsible for establishing and maintaining the highest possible standards of excellence for the support groups which it is overseeing and coordinating all policies and procedures for each area. This position is accountable for providing quality contact center services to the medical staff and to the patients and medical community.
Nature and Scope
This position is responsible for operational aspects of the department, in addition to supervising the above subordinates, this position performs the following:
Uses independent judgment to administer all aspects of personnel policies as they relate to the clerical and support staff.
Plans, directs, and manages the business operations including developing new support service lines and businesses.
Plans, directs and manages merging outside non-imaging departments with Ambulatory support services, including assessing outside staff skill levels.
Plans, directs and manages major implementations of new equipment and software.
Manages effective marketing campaigns. Responsible for working with marketing/sales staff to maintain & develop relationships with community referring physician offices for all contact center and scheduling service lines, including imaging and labs.
Meets the expectations and stated goals of Related Party Agreement partners. This applies to both financial and service goals.
Must have working knowledge of applicable programs including, but not limited to: Avaya Aura Contact Center, Xtend, EPIC Cadence, and EPIC Radiant.
Supervises and/or prepares reports, documents, payroll records, statistical surveys and other data required for departmental administration and for compliance with various licensing and regulatory agencies.
Prepares, departmental, operational, and capital equipment budgets; is responsible for managing and explaining actual budget fluctuations.
Is directly involved in short and long range department planning.
This position is responsible for ongoing process improvement for physician and patient satisfaction.
This position requires knowledge of benefit structures for all product lines. Acts a a resource for benefit determination and proves direction for appropriate disposition of clinical services utilizing the Director of Utilization Management Services for assistance and direction with difficult or problematic cases.
This position requires daily contact with patients, the general public, medical staff, and other department heads. Weekly or monthly meetings with Administration, department staff and supervisors are necessary for proper communication.
The contact center utilization management and scheduling departments are experiencing considerable change requiring the incumbent to keep abreast of the state-of-the-art in technology and procedures as well as ensuring compliance with Federal and State regulatory requirements and URAC standards. As a manager, the incumbent must have the capacity to effectively problem-solve, make appropriate decisions, and produce desired results. In addition, he/she must effectively interface with the, medical staff, and Administration.
This position does not provide direct patient care. The manager makes no clinical adverse determinations.
Disclaimer
The foregoing description is not intended and should not be construed to be an exhaustive list of all responsibilities, skills and efforts or work conditions associated with the job. It is intended to be an accurate reflection of the general nature and level of the job.
Minimum QualificationsRequirements – Required and/or Preferred
Name
Description
Education:
Must have working-level knowledge of the English language, including reading, writing and speaking English. Bachelor's degree preferred.
Experience:
Minimum of three years health care experience preferred. Requires two (2) years of previous management experience.
License(s):
None
Certification(s):
None
Computer / Typing:
Must be proficient with Microsoft Office Suite, including Outlook, PowerPoint, Excel and Word and have the ability to use the computer to complete online learning requirements for job-specific competencies, access online forms and policies, complete online benefits enrollment, etc. Experience with EPIC Radiant, EPIC Cadence, Xtend and Avaya Aura Contact Center software preferred.