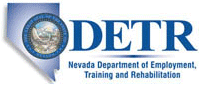 Job Information
Prime Healthcare

MAMMOGRAPHER ADVANCED IMAGING II - PER DIEM

in

Reno

,

Nevada
MAMMOGRAPHER ADVANCE IMAGING II
PER DIEM
DAY SHIFT
Advanced Imaging II, use equipment to visualize internal structures, blood flow and obtain measurements. American College of Radiology (ACR) and Intersocietal Accreditation Commission (IAC) are the 2 guiding bodies used in Imaging. In the Radiology settings, ACR is followed. In the Cardio-vascular Ultrasound setting, IAC is followed. Cardio-Vascular Sonographer practice following Protocols and Techniques as per scribed by the Cardio-Vascular Medical Director. General Sonographer and Advance Imaging Technologists practice following the protocols and techniques as per scribed by Imaging Medical Director. All Advanced Imaging II, will practice their skills within the scope of their credentials and with a valid written physician's order always. Skill evaluations will be done by the area supervisor or preceptor assigned. Advanced Imaging II, will perform, under the supervision of a physician and complete exams per protocol using diagnostic criteria; completes required information on PACS. Promotes the smooth and efficient operation of the Imaging Department through the appropriate utilization and management of all clerical functions within the department including document handling and disposition, interpersonal relationships and information gathering and dispersion. Meets all requirements set forth by accreditation (ICAEL, ICAVL and ACR) as appropriate and governing bodies, including JCAHO, federal and state bodies, and department-specific requirements. Performs other duties and responsibilities as required.
SAINT MARY'S EMPLOYEES MUST BE EMPLOYED IN THEIR CURRENT POSITION A MINIMUM OF SIX MONTHS AND HAVE NO DISCIPLINE WITHIN THE PAST SIX MONTHS TO BE ELIGIBLE FOR CONSIDERATION.
Education and Work Experience
Proof of completion of a AAS or equivalent program required.

Graduate from an accredited program with clinical experience required.

Must be registered and/or certified by ARDMS, ARRT, CCI, ARMRIT, CNMT, MQSA and hold an advanced imaging credential.

License required if required by state.

To qualify for II a minimum of two additional registries or certifications OR one additional registry or certification in combination with a bachelor degree or higher in the Radiology Sciences.

Current and valid BLS (AHA) certification required.

Previous experience in performing imaging on patients of all ages, hospital-based experience preferred.
We are an Equal Opportunity/ Affirmative Action Employer and do not discriminate against applicants due to veteran status, disability, race, gender, gender identity, sexual orientation or other protected characteristics. If you need special accommodation for the application process, please contact Human Resources. EEO is the Law:https://www.eeoc.gov/sites/default/files/migratedfiles/employers/posterscreenreaderoptimized.pdf
Name: Saint Mary's Regional Medical Center
ID: 2020-49192
Street: 645 N Arlington Ave
Post End Date: 10/30/2020
Shift: Days