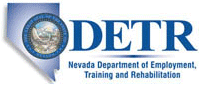 Job Information
NANA

Law Enforcement Coordinator- Have the ability to obtain a Public Trust clearance

in

Reno

,

Nevada
Law Enforcement Coordinator- Have the ability to obtain a Public Trust clearance
Description
SAVA Workforce Solutions, an Akima Company, delivers enterprise IT and missionsupport solutions to the federal government, serving the federal civilian,defense, law enforcement and intelligence communities. SAVA helps our customersstrengthen national security, improve communications and collaboration andsecure the integrity of their data, information systems and networks. Ourpersonnel enjoy competitive benefits packages and challenging roles in workenvironments committed to innovation, diversity and opportunity for careergrowth. As an Alaska Native Corporation (ANC), 100% of our company's profits goback to our 14,300 Iñupiat shareholders that have resided near and above theArctic Circle for more than 10,000 years. Our business helps support their wayof life and contributes to the survival of a culture that has thrived in achallenging environment.
Job Summary:
SAVA isseeking a candidate to independently consult with Missing and MurderedIndigenous Person (MMIP) stakeholders to write and develop guidelines torespond to cases of MMIP. The Coordinator's duties will include:
Responsibilities:
Assist with theimplementation of the Savanna's Act (should it pass), the Executive Order onestablishing the Task Force on Missing and Murdered American Indian and AlaskaNatives, and the United States Department of Justice (DOJ) MMIP initiative andother directives related to MMIP and other Native American issues concerningmissing persons;

Facilitate andparticipate in consultations and liaison activities with Alaska Native tribalgovernments and other federal partners, including the DOJ; the Federal Bureauof Investigation; the Bureau of Indian Affairs; tribal, state, and local LEagencies; medical examiners; coroners; tribal, state, and local organizationsthat provide victim services; state and local governments; nongovernmentalagencies; and other MMIP stakeholders;

Arrange andfacilitate training on missing person databases, alerts, and other MMIP issues;

Coordinatecreation of a current Nevada Missing Indigenous People (MIP) list, includingvetting persons for the list if needed, and provide information about MIP toappropriate investigative agencies;

Assist in thepreparation of protocols for informing tribal governments, the media, and thepublic about MMIP in conjunction with federal LE agencies;

Organize effortssuch as planning, scheduling, and conducting outreach to MMIP stakeholders todevelop a consensus on MMIP response issues to the extent possible;

Develop anunderstanding of existing federal, state, local and tribal guidelines for MMIPcases;

Draft and editguidelines, protocols and procedures, take minutes, facilitate communication,develop systems, collect statements and data, draft and analyze reports, creategraphs, and other media for presentations;

As the district'sMMIP program evolves, other duties directly related to this initiative may berequired.
Qualifications
Minimum Qualifications:
Ability to obtaina Public Trust clearance

U.S. Citizenship

Bachelor's Degreeor higher preferred

A minimum of 10years' experience in federal law enforcement investigations

Experience in MMIPcases and investigations preferred)

Experienceworking with Nevada and/or other tribal governments or entities

Experiencereviewing and analyzing information, providing written reports and analysis,and developing national and district-wide guidelines and policies

Must have validdriver's license and dependable vehicle

Experience withLexis/Nexis, Accurint, AutotrackXP, Westlaw, Credit Bureau Reports, and PACERpreferred
The duties and responsibilities listed in this job descriptiongenerally cover the nature and level of work being performed by individualsassigned to this position. This is not intended to be a complete list ofall duties, responsibilities, and skills required. Subject to the termsof an applicable collective bargaining agreement, the company managementreserves the right to modify, add, or remove duties and to assign other dutiesas may be necessary. We wish to thank all applicants for their interest and effort in applying for the position; however, only candidates selected for interviews will be contacted.
Weare an equal opportunity employer. All applicants will receiveconsideration for employment, without regard to race, color, religion, creed,national origin, gender or gender-identity, age, marital status, sexualorientation, veteran status, disability, pregnancy or parental status, or anyother basis prohibited by law.
We are committed to Equal Employment Opportunity and providing reasonableaccommodations to applicants with physical and/or mental disabilities. If youhave a physical and/or mental disability and are interested in applying foremployment and need special accommodations to use our website to apply for aposition please contact, Recruiting Services at job-assist@akima.com or571-353-7053. Reasonable accommodation requests are considered on a case-by-case basis.
The dedicatedemail and telephonic options above are reserved only for individuals withdisabilities needing accessibility assistance to apply to an open positionusing our website.
Pleasedo not use the dedicated email or phone number above to inquire on the statusof your job application.
Inorder for our company to stay compliant with government regulations, pleaseapply on line. Please DO NOT email resumes or call in lieu of applying onlineunless you have a physical and/or mental disability and need assistance with the online application.
Job: Security, Intelligence & Defense Analysis
Primary Location: US-NV-Reno
Shift: Day Job
Req ID: SAV04353
NANA