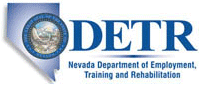 Job Information
Oracle

IT Snr Manager

in

Reno

,

Nevada
Work with a world class team to develop, implement, and support cutting edge Oracle technology.
Manages a team supporting and/or implementing software project(s) and/or internal systems. Defines, documents and manages scope, expectations, implementation approach, deliverables and acceptance testing criteria.
Manages and controls activities in multi-functional areas or sections. Ensures appropriate operational planning is effectively executed to meet Corporate specifications. Successful track record in applications implementation and as a manager. Expert knowledge of all applications within a business area; plus some knowledge of other applications. BA/BS degree preferred.
This is a remote/office based position which may be performed anywhere in the United States except for within the state of Colorado.
Oracle is an Affirmative Action-Equal Employment Opportunity Employer. All qualified applicants will receive consideration for employment without regard to race, color, religion, sex, national origin, sexual orientation, gender identity, disability, protected veterans status, age, or any other characteristic protected by law.
Oracle Global IT (OIT) is seeking a highly motivated Senior Manager who can lead a team of technical Database (DBAs) and MiddleTier (MT) SMEs to spearhead the daily management of business critical applications and to help define efficiency and automation of Operation tasks'. The successful candidate will manage a worldwide team of DBAs and MT experts covering Financial, Oracle University and Bug Trakcing applications to provide support services for these applications (OIH, OU, FAP, CAP, Bugs). In addition, the Senior Manager will also be responsible for migration design, delivery, and operations of all components in this space. We are looking for a self starter who can work independenty and will own the roadmap for planning, migration, talent review, and goal setting for the team. The successful candidate will also be responsible for recruiting, hiring, performance management and coaching of Individual Contributors (ICs).
Manage and guide Junior DBAs and SREs during weekend rotations and escalations for EOTD (eyes on the dashboard) responsibilities 2. Must have over 5 years of Oracle DBA and MiddleTier (FMW/WLS) experience including hands-on patching, security fixes and troubleshooting of Production applications 3. Able to design and assist in architecture requirements for application migration to the cloud 4. Have experience in successfully completing CSAAP (security reviews) and SOX compliance 5. Have experience in WAR room and Corrective Actions Preventative Actions teams (CAPA). Able to identify production issues quickly and recommend solutions to prevent future incidences.
Skills needed:
Hands-on experience in Oracle DB 11g - 12c Oracle Weblogic server 11g-12 Experience in Apex, Jet, and open source tools such as Jenkins and Chef a plus
Job: *Information Technology
Organization: *Oracle
Title: IT Snr Manager
Location: United States
Requisition ID: 200011BW
Oracle