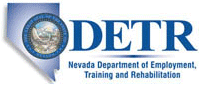 Job Information
Renown Health

IT Program Manager

in

Reno

,

Nevada
IT Program Manager
Requisition id: 154645
Department: 500640 IT Hometown
Facility: Hometown Health Management
Schedule: Full Time
Shift: Day
Category: Information Technology
Location: Reno,NV
Position Purpose:
Under the general direction of the Director of Project Office incumbent plans, leads, organizes, and controls multiple mid-size to large projects and often technology programs primarily involving 2-5 IT systems. Project teams usually consist of 6-20 staff members. The incumbent develops and ensures appropriate internal and external customer communication and support and provides direction to project team members to accomplish project goals.
Nature and Scope:
With little direction, this position provides project management of anywhere from small to large projects (typically 2-5 departments) involving 2-5 IT systems. Project teams normally consist of 10 û 30 individuals. Often, this position manages several vendors at one time to deliver a program of technology projects as defined by the IT Portfolio.
A key accountability is to ensure the quality and timely completion, within budget, of projects within their respective programs to support clinical and business functions of Renown Health. The position serves as a quality review point for projects and programs to ensure that all project steps have been completed and documented appropriately. Incumbent is responsible for developing and documenting Project Management standards to be used by all IT Project Managers.
This position is the primary point of contact between a project team, the Business Owner and the IT Directors who act as champions of the programs and projects. The incumbent works directly with customers to initiate, plan, execute and control projects to accomplish program and project objectives..
The incumbent is responsible for keeping abreast of and applying current project management tools and techniques. The incumbent educates Renown Health personnel about project-management–related topics as needed. Under general direction the incumbent provides guidance and assistance through training, coaching, problem solving and general staff development activities for project team members to meet project objectives.
The incumbent may be responsible for providing input to the Department/Entity Manager regarding overall staff performance relative to assigned projects and the project process.
The position works with IT Director to obtain and manage project budgets, including training and procurement. At the request of the IT Director incumbent may be requested to mentor other Project Managers. The position also works closely with vendor project management where required to collaboratively deliver on time and on budget.
Additional responsibilities may be required.
KNOWLEDGE, SKILLS & ABILITIES:
Preference may be given to individuals who have gained or demonstrated the required knowledge, skills & abilities in a venue appropriate to the functional area assigned.
Thorough understanding of Project Management knowledge areas including practical experience with project management theory and practice.

Analytical skills necessary to evaluate business requirements, working with all levels of customers, internal management, and staff. Ability to translate those requirements into alternative solutions for application enhancements, automation, and/or processing efficiencies.

Proven ability to lead cross-functional project teams consisting of users and other team members, to achieve program and project goals.

Ability to lead project team members, including the ability to identify strengths and weaknesses of the team and to utilize those strengths and weaknesses to achieve project objectives.

Experience in project planning, task organization, priority setting, risk identification and mitigation, and cost control necessary to allocate and schedule human and physical resources to ensure that programs and projects are completed within specified constraints of time, costs, and scope requirements.

Demonstrated strong communication skills necessary to achieve program and project goals including effective communication and documentation of customer requirements and other project deliverables, training to internal and external staff, and project communications with users and Renown Health management.

Demonstrates philosophy consistent with the Purpose and Fundamentals of Renown Health and Information Technology.

Awareness of Information Protection policies, including relevant HIPAA regulations and how they impact our project work.

Ability to mentor other Project Managers on Project Management methodology.

Ability to manage full range of competitive bid process, from RFP or RFQ development through to system selection and contract negotiations (latter with assistance from IT Director, IT Asset Management and Purchasing).
Minimum Qualifications: Requirements – Required and/or Preferred
Education:
Bachelor's degree in Computer Science, Business, Healthcare, or related field. Experience in related fields may be substituted for education on a year-for-year basis. Requires the ability to read, write, and speak English. Formal Project Management training preferred.
Experience:
Requires five to ten years project management, including a minimum of five years experience in mid to large size project management. One to two years experience in program oversight. Additional experience in a specific discipline for a Department /Entity may also be required. (i.e. clinical or financial information systems, finance, insurance, human resources).
License(s):
None required. Recommended 120 hours training or equivalent desirable.
Certification(s):
Project Management Professional (PMP) preferred.
Additional license(s)/Certificates(s) may be preferred to support a specific department/entity.
Computer / Typing:
Must be proficient with Microsoft Office Suite, including Outlook, PowerPoint, Excel, Access and Word and have the ability to use the computer to complete online learning requirements for job-specific competencies, access online forms and policies, complete online benefits enrollment, etc. Typing: 45+ words per minute.