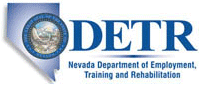 Job Information
Ormat Technologies, Inc.

Intern - Geology

in

Reno

,

Nevada
Headquartered in Reno, Nevada, Ormat is a leading geothermal company and the only vertically integrated company solely engaged in geothermal and recovered energy generation (REG), with the objective of becoming a leading global provider of renewable energy.
Assist geologic staff in data searches, preparation of geologic/geophysical reports and graphics. Participate in mapping, sampling, drilling, and geophysical programs as directed by Staff Geologists, Project Managers, or the Exploration/Development Manager. Organize files and samples.
Looking for local candidates in Northern Nevada*
ESSENTIAL FUNCTIONS
Compile geologic, geophysical, and land maps into digital format.

Maintain and update digital databases.

Prepare maps for presentation.

Perform research including background literature, well logs, organize into project data sets.

Organize and analyze drill cuttings.

Maintain some field equipment.

Must be able to operate a vehicle in a safe manner.
OTHER RESPONSIBILITIES
Work with Project Manager and geosciences personnel to assure adequate data evaluation.

Provide assistance to field operations as needed.
EDUCATION, EXPERIENCE AND SKILLS REQUIRED
Working on or recently completed a bachelor's degree in engineering or geological sciences.

Must be able to read, write, and speak English at a level which will permit the employee to accurately understand and communicate information safely and efficiently perform the job duties.

Must possess at any time a valid driver's license with a driving record acceptable to ORMAT's auto insurance carrier.

Must be able to use and acquire knowledge of a variety of computer software applications in word processing, spreadsheets, database and presentation. Must be proficient in MS word, Excel, Power Point, and use of the Internet.
PHYSICAL REQUIREMENTS
Ability to travel and work in remote field locations and extremes of weather.

Ability to lift and move 50 pounds on an occasional basis.

Travel approximately 50% of the time.
All your information will be kept confidential according to EEO guidelines.
Ormat is an equal opportunity employer. All qualified applicants for employment with Ormat will receive consideration for employment without regard to race, sex, age, color, religion, marital status, sexual orientation, gender identity, veteran status, status with regard to public assistance, source of income, national origin, citizenship status, disability, or any protected status.
Ormat Technologies, Inc.