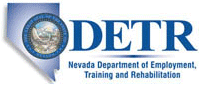 Job Information
Oracle

: Infrastructure Business and Strategy Analyst

in

Reno

,

Nevada
Manage the development and implementation process of a specific company product.
Manage the development and implementation process of a specific company product involving departmental or cross-functional teams focused on the delivery of new or existing products. Plan and direct schedules and monitor budget/spending. Monitor the project from initiation through delivery. Organize the interdepartmental activities ensuring completion of the project/product on schedule and within budget constraints. Assign and monitor work of systems analysis and program staff, providing technical support and direction.
Duties and tasks are varied and complex, needing independent judgment. Fully competent in own area of expertise. May have project lead role and or supervise lower level personnel. BS degree or equivalent experience relevant to functional area. 5 years of project management, product design or related experience preferred.
Oracle is an Affirmative Action-Equal Employment Opportunity Employer. All qualified applicants will receive consideration for employment without regard to race, color, religion, sex, national origin, sexual orientation, gender identity, disability, protected veterans status, age, or any other characteristic protected by law.
Summary of Responsibilities
The Oracle Cloud Infrastructure team is looking for industry leading talent to help build the next generation of cloud. Join a team of experienced professionals who have built the biggest and most well regarded cloud products on earth. Our team drips with an entrepreneurial spirit that promotes an energetic and creative environment. We need your contribution as we build a world-class engineering center with a laser focus on building industry-leading products that delight our customers.
You will be joining a fast-growing organization that offers a great amount of autonomy and variety of work. This is an opportunity to work with smart people, who are solving difficult problems while operating at massive scale.
This position will be a key member of OCI's Infrastructure Planning and Analytics team. This position will perform market research, support due diligence and work with key stakeholders on the selection for new data center markets. This role will drive enhancements regarding the selection criteria as well as develop supporting quantitative models. They will conduct independent market research as well as utilize information from third party research firms. This role may also providequantitative analysis support to other key challenges in areas such as infrastructure planning, new market opportunities, risk management, cost efficiencies, capacity planning, etc. They will have strong track record of delivering exceptional business results using your analytical skills and business acumen to solve challenging business problems. This role will also manage and support other related projects as required.
Responsibilities
Perform new market/country research, support due diligence, align with key stakeholders on new market selection. Collaborate with stakeholders to develop infrastructure roadmap, optimize long range planning and enhanced due diligence. Drive the creation of supporting quantitative models with Finance and related counterparts.

Establish priorities, identify and communicate risks and mitigation plans in collaboration with stakeholders. Develop and maintain program milestones and completion dates.

Provide quantitative analysis to address challenging business problems, support critical projects and strategies.

Perform rigorous analyses on large, complex data sets and provide strategic insights, hypotheses, and conclusions based upon findings to key stakeholders

Write and/or support business cases, presentations, etc. that will have an audience with senior executives, SVP/EVP .

Define key metrics and benchmarks to drive process improvement and efficiencies with a focus on creating scalable processes. Drive continuous improvement within span of control.

Drive assigned projects and meet milestones often with tough or competing deadlines.
Qualifications/Requirements
Degree in business, engineering, math, statistics, finance, or a related field. Graduate degree a plus.

5 years working in strategy, finance, operations, engineering or related analytics fields.

Understanding of global markets, countries and have the ability to conduct market research. Ability to develop financial models to support due diligence requirements. Technical and investment writing.

Solid project management skills, proven track record of taking ownership and driving results. Strong verbal and written communication skills. Ability to multitask, manage multiple projects, and prioritize tasks

Ability to understand and communicate the business impact of data analysis and recommendations. Desire to understand the "why" behind the numbers.

Must be organized, detail-oriented and driven with the ability to prioritize multiple competing projects. Highly skilled with Excel, PowerPoint, Confluence & JIRA.

Strong analytical and problem-solving skills: able to develop and use structured approaches to identify root causes and recommend resolutions: can present results in meaningful terms

Innovative, self-directed and has the ability to influence key stakeholders. Team player that is able to work with remote and/or globally dispersed teams.

Strategic Thinker. Highly self-motivated. Operates with a sense of urgency. Experience with a cloud company is a plus
Job: *Product Development
Organization: *Oracle
Title: *: Infrastructure Business and Strategy Analyst *
Location: United States
Requisition ID: 20000Q8N
Oracle