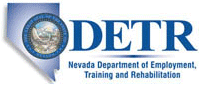 Job Information
Oracle

InForm Project Manager | Health Sciences Consulting

in

Reno

,

Nevada
As a member of the Consulting organization, you are responsible for ensuring that a quality, integrated software solution is delivered in a timely manner, at budget, and to our client*s satisfaction. This involves working closely with the client to understand and manage their expectations, as well as working closely with Oracle and third-party vendors to ensure delivery.
Creates and manages an overall project plan (including budget, structure, schedule, and staffing needs) for one or more Oracle engagements. Monitors and reports progress/changes against the plan. Drives implementation by providing motivation and direction.
Job duties are varied and complex, needing independent judgment. May have project lead role. A BS or BA in related fields. 5-7 year overall experience in functional or technical role. Two years experience in multi-dimensional issue resolution.
This is a remote/office based position which may be performed anywhere in the United States except for within the state of Colorado.
Oracle is an Affirmative Action-Equal Employment Opportunity Employer. All qualified applicants will receive consideration for employment without regard to race, color, religion, sex, national origin, sexual orientation, gender identity, disability, protected veterans status, age, or any other characteristic protected by law.
The Oracle Health Sciences Global Business Unit (HSGBU) is a specialized business unit focused solely on the software and service requirements of the health sciences industry. By delivering software solutions aimed at adding value to Healthcare and life science organizations the HSGBU has the opportunity to be at the forefront of enabling better patient outcomes within the industry.
The Project Manager is part of the Enterprise Adoption (EA) Professional Services team that ensures customer satisfaction through effective delivery of our software solutions, professional services, understanding the client's business requirements, guiding their implementation and assisting in the configuration of the various products. The Project Manager's responsibility will extend throughout the project life cycle – analyzing customer requirements, establishing and maintaining project scope, internal team oversight, customer training/workshops, project financials, facilitating communications and accountability, and to ensure successful system implementation according to the clients' requirements.
Our teams work with cutting edge technologies and interact seamlessly with our industry-expert product management, quality assurance, documentation, and customer support teams in both life sciences and healthcare.
To learn more about our suites, visithttp://www.oracle.com/us/industries/life-sciences/037879.htm.
Responsibilities: *The responsibilities of this individual include, but are not limited to, the following: *
Lead software project implementations with particular focus on the delivery of solutions within life sciences industry (Pharmaceutical, Biotechnology, Medical Devices, CRO's, and Academic & Public Health).

Primary interfaces with client regarding project status, budget, scope and issues.

Work with the study team to scope required effort and define timelines.

Work closely with client and project team to identify and assure delivery against key business drivers.

Track and communicate project status, plans, issues, timelines, action items, and budgets.

Responsible for the technical and business quality of engagement work products, solutions, and deliverables.

Assure process compliance with all regulatory procedural requirements.

Manage activities for cross functional teams and coordinate technology and implementation plans with internal and external resources (domestic/international teams) application design – manage delivery of new processes within a customer consultative relationship to ensure highest quality and client satisfaction.

Process design - Identify opportunities for process improvements (assess, recommend, and implement recommendations).
*Preferred Requirements: *
Demonstrated understanding of computer systems and software application implementation (web and/or client server) including knowledge of software development life cycle.

Excellent verbal and written communication, interpersonal, and presentation skills a must.

Ability to work as part of a team, yet work independently on complex problems.

Logical approach to problem solving and excellent eye for detail.

Ability to manage multiple tasks and project deliverables.

Proven track record of meeting project timeliness/deliverables and attention to detail, process, deadlines and quality results.

Demonstrated success with customers during project assessment, planning, development, training and implementation.

Self-motivated and keen ability to multi-task
Education and Experience Required:
BA/BS degree or equivalent experience.

Life sciences industry experience and knowledge of clinical trial process preferred (pharmaceutical, biotech, medical device companies, CRO's and academic & public health organizations).

Oracle InForm Product or other EDC (Electronic Data Capture) Software experience

IVRS/IWRS experience preferred.

Experience in a customer-facing role, preferably with a software professional services organization or consulting background is preferred.

Consulting experience

MS Project experience

Familiar with the SQL, C#, ASP, .NET, and XML technology.
Job: *Consulting
Organization: *Oracle
Title: *InForm Project Manager | Health Sciences Consulting *
Location: United States
Requisition ID: 200015QZ
Oracle