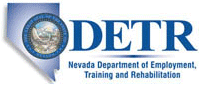 Job Information
Charles River Laboratories

Histology Coordinator

in

Reno

,

Nevada
Histology Coordinator
Req ID #: 72642
Location:
Reno, NV, US, 89511
For 70 years, Charles River employees have worked together to assist in the discovery, development and safe manufacture of new drug therapies. When you join our family, you will have a significant impact on the health and well-being of people across the globe. Whether your background is in life sciences, finance, IT, sales or another area, your skills will play an important role in the work we perform. In return, we'll help you build a career that you can feel passionate about.
Job Summary
We are seeking aHistology Coordinatorfor our Safety Assessmentsite located inReno, NV.
The following are responsibilities related to the Histology Coordinator:
Prepare and review documentation and perform quality control review of study data. Provide expertise in the area of histology to other staff and visitors as needed. Assist in scheduling and coordinating activities in assigned area.

Independently perform advanced histology functions (slide QC, special stains, thin/thick sections, IHC, and serial/step sectioning).

Prepare responses to audits, deviations, and other documentation from internal and external reviews of data.

Perform method development experiments, trouble shoot technical challenges, and/or offer solutions to technical challenges.

Prepare study-specific procedure documentation.

Responsible for coordinating and ensuring smooth flow of work in assigned area.

Assist in training staff junior to this level.

Assist pathology management in scheduling of daily activities.

Assist management in review and improvement of procedures, processes, equipment, and facilities.

May serve as a source for pathology-related study information, which may require attendance of study meetings and/or conduct of meetings.

May independently perform basic necropsy procedures (basic dissection, tissue collection/preservation, fresh tissue trimming, sample collection, etc.).

May assist with, and perform specialized necropsy procedures (collection of tissues for special procedures, perfusion fixation, fetal evaluation, specialized dissection, neurodissection, photography, etc.).
The following are minimum qualifications related to the Histology Coordinator position:
Education: high school diploma or General Education Degree (GED) required. Bachelor's degree or equivalent in a biological science preferred.

Experience: 3 years of pathology laboratory experience.

An equivalent combination of education and experience may be accepted as a satisfactory substitute for the specific education and experience listed above.

Certification/Licensure: HT (ASCP) or HTL (ASCP) required.

Other: Placement at this level requires successful completion/competency of the required tasks of the position preceding this level and continued ability to perform those tasks are required. Must be able to perform effectively as a team member, accurately record data, follow verbal and written instructions, maitain a positive work atmosphere, communicate effectively, and interact in a professional manner with management, co-workers, and sponsors.
About Discovery
Discovery from Charles River is industry-proven in the successful development of novel therapies, with over 320 patents and 74 preclinical drug candidates delivered to our sponsors in the past 17 years. Backed by more than 650 scientists, our comprehensive, integrated portfolio employs the latest technology and platforms to provide chemistry, biology, and pharmacology services that support clients from the earliest stages of hit identification all the way through to IND. Our client-focused, collaborative approach creates true partnerships that anticipate challenges, overcome obstacles, and move us forward together on the journey of getting new drugs to market.
About Charles River
Charles River is an early-stage contract research organization (CRO). We have built upon our foundation of laboratory animal medicine and science to develop a diverse portfolio of discovery and safety assessment services, both Good Laboratory Practice (GLP) and non-GLP, to support clients from target identification through preclinical development. Charles River also provides a suite of products and services to support our clients' clinical laboratory testing needs and manufacturing activities. Utilizing this broad portfolio of products and services enables our clients to create a more flexible drug development model, which reduces their costs, enhances their productivity and effectiveness to increase speed to market.
With over 17,000 employees within 90 facilities in 20 countries around the globe, we are strategically positioned to coordinate worldwide resources and apply multidisciplinary perspectives in resolving our client's unique challenges. Our client base includes global pharmaceutical companies, biotechnology companies, government agencies and hospitals and academic institutions around the world. And in 2019, revenue increased to $2.62 billion.
At Charles River, we are passionate about our role in improving the quality of people's lives. Our mission, our excellent science and our strong sense of purpose guide us in all that we do, and we approach each day with the knowledge that our work helps to improve the health and well-being of many across the globe. We have proudly supported the development of 85% of the drugs approved by the FDA in 2019.
Equal Employment Opportunity
Charles River Laboratories is an Equal Opportunity Employer - M/F/Disabled/Vet
For more information, please visitwww.criver.com.
Charles River Laboratories