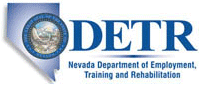 Job Information
Ewings Associates, Inc.

Healthcare Provider Network Contractor

in

Reno

,

Nevada
Reference # :20-00066Title :Healthcare Provider Network ContractorLocation :Reno, NVPosition Type :ContractExperience Level :2 YearsStart Date :12/14/2020 Description
Title:Provider Network ContractorLocation:Nevada (telecommute)Start:Two weeks from hireDuration:3-4 months EWINGSis in search of Provider Network Contractors & Recruiters interested in participating in Medicaid & Medicare expansion efforts in Nevada.Please, no phone calls about this project. IMPORTANT:
Candidatesmusthave recent experience contracting withNevada providers.

To be considered for this project, your resume or cover letter must list this experience.

Candidates residing in Nevada are preferred

ESSENTIAL RESPONSIBILITIES:

Negotiate and finalize network contracts based upon network analysis and established parameters.

Work with internal departments to negotiate Letter of Agreements with non-contracted physicians and ancillary providers.

Establish and maintain strong business relationships

Work to ensure that contracting efforts are strategic in nature, align with client goals and objectives, and results in an effective and high-quality network.

Maintain and update the appropriate databases and department tools with current information

REQUIRED QUALIFICATIONS AND EXPERIENCE:

Recent Nevada provider contracting experience

Knowledge of Nevada Medicaid contracting principles

Excellent computer and systems skills

Excellent negotiation, oral, and written communication skills

Ability to work in a self-directed environment

Apply atwww.ewingsinc.comthrough the job location nearest to you!Only one application is necessary Please, no phone calls about this project.