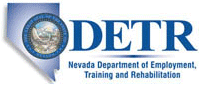 Job Information
Oracle

Global Consulting PMO Director | Utilities Global Business Unit

in

Reno

,

Nevada
This director position is responsible for managing business operations and resources of a given practice that can be defined by industry, service line, technology center, specialty area or region. Responsible for managing the three main pillars of a practice: people management, portfolio/delivery management and sales enablement. Has profit and loss responsibility or financial/expense management of practice.
Accountable for operational/financial metrics and overall business results of practice. Responsible for maintaining strategic direction, ensuring profitable growth of the practice, quality of consulting delivery, and maintaining customer referenceability. Develops strategy and plans to successfully implement operational policies and achieve business objectives. Accountable for managing and growing a significant revenue stream and customer base. Typically manages multiple first line managers and/or senior level individual contributors. Resolves staffing issue in complex engagements. May serve as advisor or project sponsor role for moderately complex engagements.
10 years of experience relevant to this position including 5 years of consulting experience and 2 years of project management leadership experience. Direct line Management experience including project, people, customer, financial management preferred. Product, technology or industry expertise relevant to the practice focus. Ability to develop and maintain relationships at the executive level. Undergraduate degree or equivalent experience. Ability to travel as needed.
This is a remote/office based position which may be performed anywhere in the United States except for within the state of Colorado.
Oracle is an Affirmative Action-Equal Employment Opportunity Employer. All qualified applicants will receive consideration for employment without regard to race, color, religion, sex, national origin, sexual orientation, gender identity, disability, protected veterans status, age, or any other characteristic protected by law.
Global Consulting PMO Director, Utilities Global Business Unit
/North America based role supporting operations across the Utilities Global Business Unit's Consulting Services organization/
Oracle Utilities provides the most comprehensive platform of leading-edge solutions to empower utility business transformation—from asset operations to the customer experience. These proven, innovative solutions enable today's electric, gas, and water utilities to improve the customer experience and enhance operational efficiency. Add in the flexibility of the cloud, and utilities can more quickly adapt to the changing landscape while reducing cost and workload
Our Consulting | Professional Services Product Implementation team has an opening for a Global Consulting PMO Director who will lead the PMO and a broad array of operations functions across a global delivery team of more than 600 consultants. We are seeking a proven leader with a deep understanding of project management, systems integration and consulting operations who will be a trusted advisor to our leadership team, provide ongoing analysis and insight into the health of our project portfolio and drive continuous improvement in our operations.
Responsibilities of the role include:
PMO:
Analyze project metrics, monthly status reports and financials to prepare monthly portfolio dashboards that summarize enterprise project health

Prepare and present executive level presentations

Coordinate with Oracle Global Risk Management in management of the health check/quality assurance process

Conduct health check/quality assurance reviews for complex systems integrations projects with budgets in excess of $5M

Track completion of action items resulting from health check/quality assurance reviews, quarterly delivery reviews and internal steering committee sessions

Analyze and prepare quarterly reports to identify themes in risks and issues identified during quarterly delivery reviews and health check/quality assurance reviews

Represent the consulting delivery organization in Oracle-wide PMO forums

Lead UGBU rollout and training of enterprise tools for project management

Organize and project-manage process improvement initiatives across the consulting delivery organization

Track and manage training and accreditation status of project managers and consultants across the organization
Delivery Operations:
Perform analysis of sales data, backlog, project level financials and utilization data to prepare revenue forecasts

Consolidate hiring plans across the consulting delivery organization and track attainment as an input to expense forecasting

Monitor facilities requirements and cost as an input to expense forecasting

Create and manage cross-organization expense requests and approvals

Serve as an advisor to executive leadership on organization financial performance, P&L forecasting and operations

Support business development activities for the organization by assisting with contracts and proposals
Required Experience and Skills:
Bachelor's degree or equivalent experience

4 years' experience as operations lead for a professional services or consulting organization

Prior experience with revenue forecasting for a professional services or consulting organization with total revenues of $50M or greater

Deep understanding of revenue recognition and accounting practices for professional services organizations

Previous experience as a project manager with P&L responsibility for a professional services or consulting organization with project budgets in excess of $3M

Previous experience conducting project quality assurance reviews for projects with budgets in excess of $3M

Previous experience writing statements of work and proposals for project budgets in excess of $3M

Proficient in preparing and delivering executive level presentations

Working knowledge of Agile and Waterfall delivery methodologies

Previous experience in leading process improvement initiatives

Strong communication and time management skills

Ability to work in support of team members across global time zones
Job: *Consulting
Organization: *Oracle
Title: *Global Consulting PMO Director | Utilities Global Business Unit *
Location: United States
Requisition ID: 200012OI
Oracle