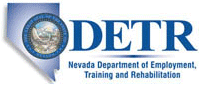 Job Information
Air Medical Group Holdings

Flight Paramedic - Fixed Wing - RCH 064 - Reno, NV

in

Reno

,

Nevada
The REACH Flight Paramedic provides customer oriented high quality patient care, in a safe and efficient manner. In every situation, the Flight Paramedic does what is right for the patient based on a thorough assessment and implantation of appropriate care.
Delivers customer oriented high quality paramedic care to each patient throughout the transport process.

Utilizes REACH clinical protocols to provide high quality patient care.

Performs paramedic expanded scope practice policies and procedures to deliver high quality patient care in the transport environment.

Demonstrates cognitive and motor skills necessary to perform paramedic scope practice policies and procedures.

Monitors, records, and reports to receiving staff, patient condition and response to interventions.

Properly utilizes aircraft radios and navigation tools to assist in the safe and efficient transport of the patient.

Represents REACH in public relations and safety in-services to improve awareness and safety. Other duties and responsibilities may be added, deleted, or changed at any time at the discretion of management, either orally or in writing.
Qualifications
Current unrestricted EMT-P license in the State of practice. (Oregon position: must possess Oregon EMT-P license 30 days prior to date of hire.)

Minimum of three(3) years of pre-hospital EMS experience (minimum of three (3) years "911").

CCT experience desirable

Flight Paramedic experience preferred

Current AHA ACLS, AHA BCLS, AHA PALS and NRP provider.

BTLS, PHTLS or TNATC required within six (6) months of hire (talk with General Manager prior to class).

Must obtain local EMS accreditation in all counties worked in (when appropriate) within 30 days of hire.

FP-C desirable

CCT-EMTP desirable

National certification (FP-C or CCT-EMTP) required within one (1) year of hire.
Requirements
Accountability for strong customer service.

Ability to communicate professionally, effectively and persuasively both orally and in writing at levels in the organization.

Ability to maintain composure under pressure, work efficiently and accurately with frequent interruptions, and set and reset multiple priorities.

Remains cognizant of local EMS county protocols and requirements.

Participates in public relation events and safety in-services.

Presents a professional image (on and off duty) as a REACH flight team member.

Maintains a positive team attitude with paramedic, respiratory therapists, pilot, mechanic and

communication specialist by working cohesively.

Has the ability to work independently and tolerate high stress levels while maintaining a good rapport

with co-workers.

Maintains ongoing knowledge of relevant aviation SOP's.
NOTE: Please refer to SOP's for part-time Job Requirements.
Physical Requirements
Requires activities requiring a moderate amount of standing, sitting, and walking.

Able to conduct activities requiring a moderate to rigorous amount of static pushing, pulling,

reaching and lifting (knuckle height and ankle height).

Capable of lifting 75lbs floor to bench height.

Maintains a "duty" weight (body weight + uniform/equipment – helmet not included) of less than

230lbs for Rotor Wing (Helicopter) operations.

Maintains a "duty" weight (body weight + uniform/equipment – helmet not included) of less than

250lbs for Fixed Wing operations.

Ability to hear routine aircraft and medical equipment noises.

Must be able to wear a commercially available respirator mask with proper fit, when required.

Requires close and distant visual capability.

Periodic hands to key ability (typing).

Ability to work within a 24-hour job environment.
Environmental Conditions
The Flight Paramedic's duties are performed in either indoor or outdoor environments. The Flight Paramedic may be exposed to routine office noises, moderate electrical or
mechanical hazards and frequent exposure to an aircraft hanger environment where the Flight Paramedic may be exposed to loud aircraft noise, fumes, gases, odors, dust particles and mechanical/electrical and chemical hazards. The Flight Paramedic must be present at work site to complete the job.
Protective Equipment:
Nomex full body flight suit

Leather or Nomex boots

Aviation Helmet

PPE – latex gloves, goggles, and HEPA mask

Hearing protection (plugs, band or head set)
Work Place Conditions
The Flight Paramedic is physically based at an airport "crew quarters" for 24 hour shifts and must be prepared at a moments notice (within 4 minutes) to begin air ambulance missions the last from ½ hour to 4 hours in duration. The crew quarters are equipped with kitchen, shower, rest and sleeping facilities.
Work Schedule
The current standard shift at REACH for flight crewmembers is 7 rotating 24-hour shifts per
every 4 week period. Sometimes a flight shift may extend past 24 hours. Must be available for one (1) 12-hour on-call shift in a four (4) week period.
NOTE: Please refer to SOP's for part-time Work Schedule.
REACH offers competitive benefits including medical, dental, vision, short- and long-term disability, life insurance, as well as a 401(k) plan. We also offer a flexible paid-time-off program and voluntary supplemental life insurance packages.
The REACH Medical Holdings Family of Companies is an Affirmative Action and Equal Opportunity Employer. All qualified applicants will receive consideration for employment without regard to race, color, religion, sex, age, national origin, disability, marital status, sexual orientation, gender identity, military/veteran status, or other non-merit factors. We welcome and encourage applications from minorities, women, protected veterans, and individuals with disabilities (including disabled veterans).
iCIMS Requisition ID: 2020-11760
Street: 485 S Rock Blvd