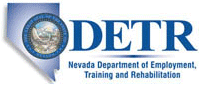 Job Information
Oracle

Expert Services -Sr. Campaign Specialist

in

Reno

,

Nevada
Senior member of an expert services team who is responsible for delivering a quality solution in a timely manner, on budget and to a client*s satisfaction. Responsible for delivering a set of services and key deliverables that match customer specifications. Key responsibilities include the development, testing, and launching of marketing programs.
Senior member of the Expert Services team who provides expert services both as an individual and a team member. Leads project teams and works with management to ensure quality marketing deliverables for Oracle customers. Has advanced subject matter expertise in marketing programs and campaigns. Has the ability to develop, coordinate, test, and launch complex interactive marketing programs using the Oracle Marketing platform for on-time, on-budget, and error free project deliverables. Takes a lead role in guiding junior team members and projects. Can actively manage and resolve customer escalation, project scope issues, and technical challenges. Reviews project requests from clients to determine how to implement using established processes and best practices, or scope production specifications for custom projects. Design & delivers internal/external training. Demonstrate leadership and mentor other members. Manage team of developers by assigning resources, reviewing quality reports, & ensure development/training for team.
8 years of professional experience. 2-3 years of email coding experience. Experience with HTML, CSS, and JavaScript. Understanding of email design, copywriting, and the creative process. Previous experience interacting with senior level clients/customers.
This is a remote/office based position which may be performed anywhere in the United States except for within the state of Colorado.
Oracle is an Affirmative Action-Equal Employment Opportunity Employer. All qualified applicants will receive consideration for employment without regard to race, color, religion, sex, national origin, sexual orientation, gender identity, disability, protected veterans status, age, or any other characteristic protected by law.
Campaign is a key team within the OMC Consulting Org responsible for driving business value through ground breaking strategies, the application of Oracles latest technologies, and delivery execution across our managed service customer base. Made up of Oracle certified Consultants, this team is equipped to solve a marketers toughest problems.
The Expert Campaign Services Specialist plays an important role in the managed services ecosystem. In this position, you will create an elevated customer experience by infusing domain expertise through tailored strategies, innovative solution design, and impeccable execution. You will be a part of a niche group of technology experts responsible for defining best practices and communicating Campaign's POV.
The Expert Campaign Services Specialist will own a book of business, primarily focusing on our B2C product, Responsys and support the integration of sister products: Infinity, CX Audience, and CX Unity technologies. Other key components include: driving innovation, identifying opportunities for automation, and improving overall operational efficiency.
SPECIFIC RESPONSIBILITIES
(/Outline specific tasks/responsibilities of the role)/
Primary Responsibilities
Scope:leading Tier 1 & 2 Client onboarding's from a Campaign consulting POV. Activities include: creation & presentation of customized campaign kick-off content, the development of Client specific artifacts, establishing cross-functional processes and protocols, campaign solution design, and execution of advanced project/solution development. May help lead or coach others in build process as a subject matter expert.

Product Expertise: Functioning as an expert user for Oracle's email marketing platform, Responsys, while executing programs of various scope. Programs of intermediate to advanced complexity from promotional emails to cross-functional projects, programs, solution design, onboarding and integration of cross-functional products such as Infinity, CX Audience, & CX Unity.

Campaign Execution: Management and execution of solutions throughout the project lifecycle from discovery to BRD Creation, Design, Build, UAT, QA, Deployment and Post Mortem Review against pre-established success criteria.

Client Support: Emphasis on a commitment to client success through consultation and best in class solutions. Demonstrates in intimate knowledge of clients' business objectives and product usage and an ability to become engrained in client operations.

Delivery and Process Excellence: ensuring all campaign tasks are executed applying Oracles, predefined campaign processes designed to deliver high quality campaigns and timely deployments.

Collaboration: with implementation, account management, deliverability, creative, strategy, Tech, and project teams to identify digital strategies and solutions that will best meet client's needs.

Documentation: responsible for ensuring team compliance with account documentation requirements. To be reviewed quarterly.

Reporting: provide ongoing Client and internal account summary, project status, and adhoc reporting as applicable.

Best Practices: work directly with team and cross-functional stakeholders to help drive campaign consulting best practices.

Technology: contribute to product direction through regular feedback: changes in industry demands, roadmap, usability (Oracle and Client user stories), bugs, and product efficiencies.

Thought leadership: move and inspire team members through innovative concepts and translating them into action.
RELEVANT EXPERIENCE and TRAINING
8 years professional experience, 5 years relevant experience in email marketing or interactive marketing industry required.

Advanced understanding of cloud marketing automation, and experience with relevant email marketing platforms (e.g. Responsys, Eloqua).

Advanced knowledge of HTML, scripting, database marketing, and web technologies

Proven industry expert delivering complex, fast-paced and high-volume digital campaigns and programs.

Ideal candidate will excel in client success, demonstrates an ability to solve problems, drive solutions, possess an infectious positive can-do attitude, works well independently and maintains a collaborative approach when working across teams, and deliver results under pressure.

Passion for digital media and marketing automation, with strong knowledge of emerging technologies and trends.

Comfortable with tight deadlines; organized, efficient, detail-oriented and able to multitask

Strong communication and presentation skills with the ability to communicate and negotiate in a professional manner with clients and internal staff.

Bachelor's degree in Information Technology, Marketing or related degree

Excellent knowledge of Microsoft Office suite including Project, Visio, PowerPoint and Word.
(JoinNAAC-CXM)
Job: *Consulting
Organization: *Oracle
Title: Expert Services -Sr. Campaign Specialist
Location: United States
Requisition ID: 20001092
Oracle