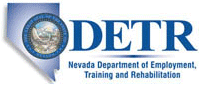 Job Information
Renown Health

Environmental Services Educator

in

Reno

,

Nevada
Environmental Services Educator
Requisition id: 155589
Department: 200560 Environmental Services
Facility: Renown Regional Medical Center
Schedule: Full Time
Shift: Varies
Category: Services & Trades
Location: Reno,NV
Position Purpose:
The Environmental Services Educator is responsible for staff development, which includes establishing and maintaining policies and processes within the Renown Health Network, to maintain cleanliness and disinfection and infection prevention standards levels as mandated by Infection Control, AHE Guidelines and the CDC.
Nature and Scope:
The position is accountable for conducting continuous education in all areas of Environmental Services and educates staff accordingly to each area in accordance with AHE, AHA, CDC, Infection Control, by following Renown Policies and Protocols, and CHEST processes.
Develops and maintains competent, efficient, productive, and quality conscious EVS Technicians. Develops and implements processes through orientation, training and education to ensure that the competence of all staff members is assessed, maintained, improved and demonstrated throughout their employment. Develops, implements, and administers new or revised programs and/or services established in the business plan with some day-to-day operations/problem solving. Assists in establishing and communicating appropriate quality standards for designated services and programs and implements procedures for measuring quality standards. Maintains training records for AHE, IC, and HR.
This position does notprovide patient care.
The foregoing description is not intended and should not be construed to be an exhaustive list of all responsibilities, skills and efforts or work conditions associated with the job. It is intended to be an accurate reflection of the general nature and level of the job.
Minimum Qualifications: Requirements – Required and/or Preferred
Education:
Must have working-level knowledge of the English language, including reading, writing and speaking English. A bachelor's degree in a healthcare related field or equivalent work experience preferred in regulated industry. The ability to perform basic math functions for Testing and training assessments is required
Experience:
Minimum of one (1) year Healthcare Environmental Services and/or acute hospital environment experience preferred; previous educating experience a plus.Must demonstrate a proven record and working knowledge of a health system environmental service program. Bilingual (English/Spanish or English Tagalog) candidate preferred.
License(s):
Valid State of Nevada or California driver's license and ability to pass Renown Health's Department of Motor Vehicle Report criteria.
Certification(s):
Certified Healthcare Environmental Services Technician (CHEST) certification preferred. DOT Training, RCRA and Hazardous Waste Operator First Responder Training required within 1st90 days of employment and annually thereafter.
Computer / Typing:
Must possess, or be able to obtain within 90 days, the computers skills necessary to complete online learning requirements for job-specific competencies, access online forms and policies, complete online benefits enrollment, etc.