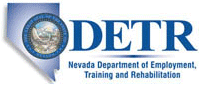 Job Information
Hamilton Company

Engineering Manager - Electrical Engineering

in

Reno

,

Nevada
Engineering Manager - Electrical Engineering
Jobs (/jobs/)

Login (/account/login.php?listing_id=1529463&i=0)

22-Sep-2020 to 29-Jan-2021 (MST)

Reno, NV, USA

Salary

Full Time
Email Me Similar Jobs (/widget/refer_io.php) Email Me This Job
Hamilton Company is an industry leader in the design and manufacture of liquid handling, process analytics, robotics and automated storage solutions. With global headquarters in Reno, Nevada and manufacturing facilities in Reno, Boston and Bonaduz, Switzerland and sales offices worldwide Hamilton Company is well positioned for continued growth.
Job Description
Under the Supervision of the Vice President of R&D, the Engineering Manager of Electrical Engineering provides the department with the technical discipline expertise needed for the design of high-quality products. Leads an R&D Electrical Engineering group composed of design engineers, board designers, and technicians.
Manages electrical engineering activities within the organization.

Maintain and monitor project status of direct reports relative to project assignments.

Design activity includes circuit design, component selection, PCB layout, and mechanical assembly.

Working with Design, Mechanical, Software, Firmware, and Applications Engineering to fully specify their product requirements, promote design approach, and participate in design reviews.

Plan and maintain product development schedule with a team of assigned PCB Layout Designers, CAD Designers, Test Technicians, Model Shop and Prototype Fabrication Specialists and report on status.

Implements and maintains policies and procedures for designing, testing, installing, and maintaining systems.

Reviews and approves new or revised testing or installation procedures.

Develop electrical distribution systems for large and small electro-mechanical systems using recognized industry standards and specifications.

Perform system calculations and studies for electrical power systems load flow, voltage drop, motor starting, short circuit studies, and relay coordination studies.

Assist in the development of project schedules and manpower requirements.
Qualifications
Bachelor's degree in Electrical Engineering, Electronic Engineering or related field of study.

10+ years design experience in high end microcontroller design, power electronics and FPGAs.

Experience in managing engineers, designers and technicians.

Experience in allocating resources to meet critical deadlines.

Experience in conceptualizing system architectures and writing appropriate specifications.

Ability to motivate and inspire a group, and to form collaborative relationships with other internal organizations.

Excellent written and verbal communication skills.

Experience working in instrumentation design or the life science industry a plus.
Additional Information
Diverse portfolio of exciting and innovative design projects.

Tremendous opportunities for professional growth and advancement.

Commitment to sustainable design.

Competitive Compensation.

Excellent Benefit Package (medical, dental, vision insurance, paid vacation time, Paid sick time, disability insurance, 401k, tuition reimbursement and much more).

Solid Stable Company.

Drug free workplace.
Learn more about us @: www.hamiltoncompany.com.
It is the policy of this organization to provide equal employment opportunities to all qualified applicants without regard to race, creed, color, national origin, sex, age 40 and over, disability, marital status, sexual orientation, gender identity, genetic information, citizenship status, religious preference, or veteran status in all phases of the employment process and in compliance with applicable federal, state, and local laws and regulations.