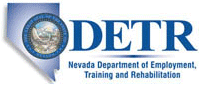 Job Information
Prime Healthcare

ED TECH - EMERGENCY DEPT, PER DIEM

in

Reno

,

Nevada
ED TECH - EMERGENCY DEPT
PER DIEM
VARIED SHIFTS
Emergency Department Technician is responsible for the assessment and basic management of medical, trauma and environmental emergencies under the supervision of the staff nurse and / or physician. Assists with patient care based on individual patient needs within the scope of practice under the direct supervision of the physician, RN, or technologist by providing direct and indirect patient care activities to patients of all age groups.
SAINT MARY'S EMPLOYEES MUST BE EMPLOYED IN THEIR CURRENT POSITION A MINIMUM OF SIX MONTHS AND HAVE NO DISCIPLINE WITHIN THE PAST SIX MONTHS TO BE ELIGIBLE FOR CONSIDERATION.
EDUCATION, EXPERIENCE, TRAINING
High school diploma or equivalent

Must be able to communicate in English (Speak, Write)4. BLS (AHA) certification required.6. Ability to work and problem solve both independently and as a team member. 8. Behavioral Violence Prevention (BVP) training within 90 days of hire and every two years thereafter.

Ability to handle stress well and to prioritize tasks.

Successful completion of Basic Arrhythmia training within 90 days of hire.

Basic EMT licensure with the State of Nevada.
We are an Equal Opportunity/ Affirmative Action Employer and do not discriminate against applicants due to veteran status, disability, race, gender, gender identity, sexual orientation or other protected characteristics. If you need special accommodation for the application process, please contact Human Resources. EEO is the Law:https://www.eeoc.gov/sites/default/files/migratedfiles/employers/posterscreenreaderoptimized.pdf
Name: Saint Mary's Regional Medical Center
ID: 2020-54050
Street: 235 West 6th Street
Post End Date: 12/16/2020
Shift: Variable