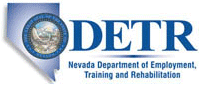 Job Information
Pfizer Inc.

Director, Quality - Data Science

in

Reno

,

Nevada
ROLE SUMMARY
Science is the foundation of all that we do at Pfizer. We are seeking a Director, Quality - Data Science who will join a diverse team of dedicated professionals driven to significantly improve the lives of patients through his/her/their work at a company whose culture is committed to developing and nurturing diverse talent so that each colleague has the opportunity to build a fulfilling career. Regulatory Quality Assurance (RQA) is an independent Quality audit function within the Compliance division, accountable to identify risks and non-compliance associated with Pfizer's GxP regulated operations. In this role, the Director, Quality - Data Science will be responsible for defining and executing Good Practice (GXP) digital and data science strategies in support of risk management, quality strategy, GXP audit strategy and governance goals and objectives. This colleague will act as a leader in the Regulatory Quality Assurance (RQA) group and partner with the quality, corporate audit and digital/analytics groups across Pfizer to determine optimal approaches, including data and hypothesis driven analytics, to drive risk assessment, determine audit strategies and measure the effectiveness of GXP processes. As a quality data expert, the Director, Quality - Data Science will be responsible for monitoring emerging technologies and industry trends to inform the development of novel analytic solutions and positioning Pfizer as industry leader.

ROLE RESPONSIBILITIES
Leadership

Acts as a leader, influencing leadership, and peers within RQA and peers across functional lines to develop consistent and transparent digital and data science strategy for RQA

Partners with functional lines, leveraging expertise, to provide end-to-end and holistic approach to digital and quality analytics and audit

Maintains relationships and builds partnerships with internal and external stakeholders to drive data science capabilities and innovation

Leads and supports consultants / colleagues as applicable

Digital Strategy / Data Science

Set vision for data/analytics roadmap; solving complex data problems across the quality/risk management continuum

Partner with digital and business to support data science infrastructure and capabilities including data lake build; data lake co-ownership to ensure robust/validated technical process

Partner internally and cross-functionally on a hypothesis driven analytics strategy across quality business lines to ensure a strategic, optimized and consistent approach (data standards) to metrics, thresholds, etc. that meet stakeholder needs

Work with functions and governance to develop hypotheses for testing effectiveness of the Quality Management System (QMS); Develop hypotheses to test / answer critical business questions across GXP, leveraging descriptive & statistical methods (examples include: effectiveness of processes, gaps in the quality management system, emerging risk, ability to self-identify quality issues through internal controls)

Mine internal & external intelligence data and factor into risk strategy to ensure cohesive approach; Build partnerships / access external data including regulatory, third party if applicable, etc.

Work with QMS Oversight and analytics team to construct complex analytics (KRIs / KPIs / other); communicate findings/insights/trends to applicable functions

Data/Analytics for continuous monitoring of GXP areas; Explore opportunities for continuous / automated auditing; leverage analytics and machine learning to check for data quality, detect outliers and anomalies, or identify and prioritize high-risk patterns

Design/build (and/or assess validity of existing L1) predictive models (for risk/quality management) including POC, ROI. to support risk assessment & oversight decisions

Review data/trends in support of QMS oversight to determine impacts and needed oversight actions based on elevated issues/trends

Assess and influence/ensure data quality / validation procedures including documentation, storage (per policies)

Explore/implement technology advancements including NLP, AI, etc. (including external benchmarking to pharma and other tech advanced companies)

Design processes to ensure integration data are connected to Risk Strategy processes

Set strategy to "up-skill" colleagues as applicable to ensure data-culture and data-focused mind-set

Ensure that our models to predict risk, etc. can be well explained (internally and to a regulator), avoid bias, are readily supported/POCs can be scaled and are continuously calibrated (to ensure inputs/outputs remain true/relevant); ensure controls are in place to manage risk of data models

Provide objective assessments to assist leadership in prioritizing investments in data-science capabilities/projects

Assist GXP audit teams in exploring methodologies to enhance audit strategy based on emerging innovation and technology advancements

Operational Excellence

Accountable for design and timely delivery of the digital / data science strategies

Accountable for ensuring validation / controls in place to support data science capabilities and models

Collaborates with RQA peers and internal / external stakeholders to drive purposeful digital strategy

Works to ensure quality standards are consistently applied across the program or region

Proactively identifies opportunities for improvement within RQA

Maintains current knowledge of industry trends that impact data science capabilities and strategies

Monitors and maintains expertise in area(s) of focus

BASIC QUALIFICATIONS
Candidate demonstrates a breadth of diverse leadership experiences and capabilities including: the ability to influence and collaborate with peers, develop and coach others, oversee and guide the work of other colleagues to achieve meaningful outcomes and create business impact.

Advanced academic qualification/degree in data science / statistics / computer science is required (e.g. PhD); equivalent relevant professional experience will be considered.

10+ years of relevant experience in data science and analytical tools/techniques/technologies

Project management and leadership experience with proven accountability, and demonstrated excellent interpersonal, communication, negotiation, influencing, and problem-solving capabilities a plus

Ability to function autonomously in a matrix model and in a team environment

Proven ability to think innovatively and to develop and execute strategic plans pursuant to the responsibilities of the role

Knowledge of GXPs / quality

Last Date to Apply for Job: November 12, 2020

Employee Referral Bonus Eligible

#LI-PFE

Sunshine Act
Pfizer reports payments and other transfers of value to health care providers as required by federal and state transparency laws and implementing regulations. These laws and regulations require Pfizer to provide government agencies with information such as a health care provider's name, address and the type of payments or other value received, generally for public disclosure. Subject to further legal review and statutory or regulatory clarification, which Pfizer intends to pursue, reimbursement of recruiting expenses for licensed physicians may constitute a reportable transfer of value under the federal transparency law commonly known as the Sunshine Act. Therefore, if you are a licensed physician who incurs recruiting expenses as a result of interviewing with Pfizer that we pay or reimburse, your name, address and the amount of payments made currently will be reported to the government. If you have questions regarding this matter, please do not hesitate to contact your Talent Acquisition representative.

Quality Assurance and Control

EEO & Employment Eligibility:

Pfizer is committed to equal opportunity in the terms and conditions of employment for all employees and job applicants without regard to race, color, religion, sex, sexual orientation, age, gender identity or gender expression, national origin, disability or veteran status. Pfizer also complies with all applicable national, state and local laws governing nondiscrimination in employment as well as work authorization and employment eligibility verification requirements of the Immigration and Nationality Act and IRCA. Pfizer is an E-Verify employer.