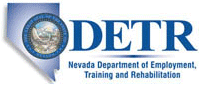 Job Information
Oracle

DevOps / SRE - Service Cloud Applications

in

Reno

,

Nevada
Analyze, design develop, troubleshoot and debug software programs for commercial or end user applications. Writes code, completes programming and performs testing and debugging of applications.
As a member of the software engineering division, you will analyze and integrate external customer specifications. Specify, design and implement modest changes to existing software architecture. Build new products and development tools. Build and execute unit tests and unit test plans. Review integration and regression test plans created by QA. Communicate with QA and porting engineering to discuss major changes to functionality.
Work is non-routine and very complex, involving the application of advanced technical/business skills in area of specialization. Leading contributor individually and as a team member, providing direction and mentoring to others. BS or MS degree or equivalent experience relevant to functional area. 7 years of software engineering or related experience.
Oracle is an Equal Employment Opportunity Employer. All qualified applicants will receive consideration for employment without regard to race, color, religion, sex, national origin, sexual orientation, gender identity, disability and protected veterans status or any other characteristic protected by law.
DevOps/SRE Engineer - CX Service Cloud
Oracle s Best-in-Class Enterprise Cloud CX Solutions are today, providing world class organizations, end-to-end B2C and B2B CX solutions with social and mobile optimization through cloud deployments. To strengthen Oracle s position as a market leader.
This highly rewarding role will offer the opportunity for you to leverage your leading edge architectural and dev ops knowledge and skills with cloud applications, and work in unison with Oracle s best developers and technology leads, as a key contributor.
You will have the opportunity to work independently to drive best practices with product managers, and senior technology leaders; solving complex technical problems a critical role in driving the continued success of Oracle CX in North America.
To be successful in this role, you will ideally have:
*
*
BS in Computer Science, Computer Engineering or related technical field
6 years of relevant work experience, including programming experience and strong devops experience.
Experience as part of a team doing state-of-the art, object-oriented software development including continuous integration, test-driven-development, automated unit and integration testing.
Experience administering distributed queues such as Kafka or RabbitMQ.
Experience with cloud computing infrastructure such as OpenStack or AWS.
Knowledge of microservices architecture and container orchestration frameworks such as Docker, Nomad, Kubernetes, or Mesos.
Experience with configuration management tools such as Ansible, Puppet, Chef, Salt
In depth knowledge of UNIX/Linux: command-line utilities; familiarity with system administration tools and concepts.
Experience identifying performance issues on Linux machines CPU, memory, disk
Linux networking expertise, such as investigating network traffic, port forwarding, tuning OS parameters
Experience with centralized logging systems, metrics, and tooling frameworks such as ELK, Prometheus, and Grafana.
Experience with versioning tools such as git.
Experience with administering CI servers such as Jenkins.
If you are interested in exploring this opportunity further, please email resume to prem.shruti@oracle.com or click on apply.
Job: *Product Development
Organization: *Oracle
Title: DevOps / SRE - Service Cloud Applications
Location: IN-IN,India-Bengaluru
Requisition ID: 19000MU1
Other Locations: United States
Oracle