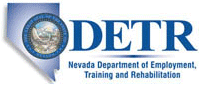 Job Information
Air National Guard Units

CONTRACT SPECIALIST

in

Reno

,

Nevada
Summary
This position is for a Contract Specialist, PD# D2348P01, part of the Nevada Air National Guard. The primary purpose of this position is to provide sound business advice in the planning and execution of pre-award and post-award functions, using a wide range of common contracting methods and contract types, to assist in the procurement of standard or specialized services, commodities, and/or construction within an operational contracting office.
Responsibilities
Plans the overall approach to meet contracting program objectives for procuring a wide variety of requirements. Performs market research/analysis to determine availability of the requirement; analyzes market trends, commercial practices, conditions and technological advances and determines the sources to be solicited. Determines appropriate method of procurement using a wide range of contracting methods and contract types. Selects appropriate contracting approaches, techniques, and procedures to solve a variety of acquisition problems. Analyzes contracting issues and recommends best course of action. Performs acquisition planning along with the program manager/customer, technical, legal, finance and contract pricing personnel to develop market research, acquisition strategy, milestones, evaluation/source selection criteria, and/or incentive or award fee provisions, as applicable. Exercises latitude in dealing with problems arising during the pre-award phase of the procurement action. Plans and carries out the work, selecting the approaches and techniques to be used, and determines actions to be taken on assigned contracts. Uses judgment in interpreting guidelines, in adapting procurement procedures to specific situations and in recommending solutions to problems encountered. Provides business advice and assistance to technical personnel involved in the development of the performance work statement/statement of work or data requirements. Reviews requisition packages for adequacy and compliance with administrative, regulatory, and procedural requirements and consistency with current market practices and conditions. Reviews procurement requests to determine whether, based on market analysis, the requirement can be performed by small businesses; actively solicits Small Businesses and a wide range of socioeconomic groups. If appropriate, initiates action to have all or part of a procurement set-aside exclusively for small business/socioeconomic performance. Prepares applicable determinations and findings. Assists with the development of evaluation criteria to use in determining source selection and "best value" requests for proposals which include utilization of past performance data and technical qualifications for awards based on other than lowest price. Procurements usually involve a variety of considerations such as socioeconomic, market conditions and strategy, difficult-to-define scopes of work, legal conditions, rigid deadlines, or incentive arrangements. Resolves problems that limit competition and modifies clauses that discourage potential offerors. Conducts pre-proposal/pre-bid conferences and modifies requirements as necessary. Serves as the point of contact for assigned procurements. 2. Procures a wide variety of services, commodities, and/or construction. Applies all statutory requirements including regulations, policies, procedures, business and industry practices, market trends, Government Accountability Office (GAO) and Comptroller General Decisions, public law, case law, and precedents to all acquisitions. Contracts assigned may contain a variety of unique attributes such as special handling provisions or other specialized terms and conditions, unfavorable market conditions, and limited competition or sole source requirements. Ensures the price schedule is properly structured, prepares the solicitation, determines sources to be solicited, issues solicitations and amendments, and determines the acceptability of offers based on an analysis of financial and technical information gained. Obtains and reviews subcontracting plans as required. Recommends the competitive range. Conducts any necessary conferences to discuss proposals received; performs price or cost analysis; plans and conducts negotiations on price, technical requirements, terms and conditions of the contract. Determines need for final proposal revisions. Recommends award. Prepares final contract to include appropriate standard clauses and special provisions, final pricing and payment terms, and incentives. Documents reason for decision and justifies basis for award. Prepares the unit's response to any protests, as required, fully documenting and defending the Government's position. Takes any necessary corrective action resulting from a protest. Enters all contractual information into a contract writing system software database.

Executes post-award contract performance management actions on assigned contracts. Monitors and evaluates contractor performance for compliance with terms and conditions of contracts and ensures timely submission of technical progress reports and performance metrics. Makes field site visits to detect and/or correct labor standards violations, takes appropriate action to expedite delivery or performance when required by mission changes, monitors the contractors' use of government-furnished property inventories, and issues change orders as necessary.
Performs other duties as assigned.
Requirements
Conditions of Employment
MILITARY REQUIREMENTS: Compatible military grade and assignment required prior to the effective date of placement. In compliance with Title 32 United States Code, the compatible military skill set is determined by the applicable service manpower requirements. Upon selection, individuals are assigned to the authorized position and its compatible military skill in accordance with Air force skill classification directives, statutes, and National Guard Bureau regulations. The Dual Status technician must obtain and maintain all military skill requirements in regard to training, education, certifications, and experience. If you are not sure you are eligible for military membership, please contact a National Guard recruiter prior to applying for this position. Compatible Military Assignment:
ENLISTED: Eligible For Commision
OFFICER: O1 - O4
COMPATIBLE DAFSC: 6C091; 64P3 *Other Requirements & Conditions of Employment:
National Guard Membership is required.

Males born after 31 December 1959 must be registered for Selective Service.

Federal employment suitability as determined by a background investigation.

Must be able to obtain and maintain the appropriate security clearance of the position.

May be required to successfully complete a probationary period.

Must maintain local network access.

Wear the uniform appropriate for the members' grade and component of the armed forces, maintaining standards of conduct and appearance.

This position is covered by the Domestic Violence Misdemeanor Amendment (30 Sep 96) of the Gun Control Act (Lautenberg Amendment) of 1968. An individual convicted of a qualifying crime of domestic violence may not perform the duties of this position.

Ability to establish effective professional working relationships with coworkers and customers, contributing to a cooperative working environment and successful accomplishment of the mission.

May occasionally be required to work other than normal duty hours; overtime may be required.
-The duties and responsibilities of your job may significantly impact the environment. You are responsible to maintain awareness of your environmental responsibilities as dictated by legal and regulatory requirements, your organization, and its changing mission.
For positions requiring the operation of motor vehicles, candidates must have a valid state driver's license.
Qualifications
In order to qualify for this position, your resume must provide sufficient experience and/or education, knowledge, skills, and abilities, to perform the duties of the specific position for which you are being considered. Your resume is the key means we have for evaluating your skills, knowledge, and abilities, as they relate to this position. Therefore, we encourage you to be clear and specific in describing your experience. EACH APPLICANT MUST FULLY SUBSTANTIATE (IN THEIR OWN WORDS) THAT THEY MEET THE REQUIREMENTS OF THE SPECIALIZED EXPERIENCE LISTED BELOW; OTHERWISE, THE APPLICANT WILL BE CONSIDERED UNQUALIFIED FOR THIS POSITION. DO NOT COPY FROM THE VACANCY ANNOUNCEMENT OR THE POSITION DESCRIPTION OR YOU MAY BE DISQUALIFIED. GENERAL EXPERIENCE: Skilled in collecting and analyzing contracting data effectively, efficiently, and accurately; Ability to clearly enunciate English without impediment of speech that would interfere or prohibit effective communication; Ability to write English in reports and presentation formats; Ability to communicate clearly and effectively; Skilled in presenting formal training presentations and briefings; and, Skilled in applying procedures and directives by reading and interpreting program material. SPECIALIZED EXPERIENCE: To qualify, candidate must have Level Two Certification awarded. Must meet positive education requirement. Must have at least 12 months of broadening contracting experiences and competencies that provided an expanded expertise in contracting principles and procedures to include the following tasks: Developing and Negotiating Positions, Advanced Cost/Price Analysis, Contract Termination, and Procurement Policies. NOTE: If the GS-12 position also requires Level Three Certification based on the complexity of the contracts, as a condition of continued employment in the position, the employee must complete the Level Three Certification within 24 months of appointment to theGS-1102-12 non-supervisory position.
Education
A Bachelor's Degree from an accredited educational institution authorized to grant baccalaureate degrees. You must provide transcripts or other documentation to support your Training/Educational claims. To receive credit for Training/Education, you must provide documentation of proof that you meet the Training/Education requirements for this position.
Additional Information
If you are a male applicant who was born after 12/31/1959 and are required to register under the Military Selective Service Act, the Defense Authorization Act of 1986 requires that you be registered or you are not eligible for appointment in this agency (https://www.sss.gov/RegVer/wfRegistration.aspx).

No PCS funds are available.

This is a Bargaining Unit position.

Applicants who feel they have restoration rights to this position should contact the HRO.

Military Incentives - Bonuses and Student Loan Repayment Program: If you are selected for this position, you may lose your eligibility for your National Guard Enlistment/Reenlistment Bonus and/or Student Loan Repayment Program incentives. In order to avoid losing your incentive eligibility, you should check with your incentives manager prior to accepting an offer for the position.

Participation in Direct Deposit is mandatory. If you are unable to apply online or need to fax a document you do not have in electronic form, view the following link for information regarding an Alternate Application. AREA OF CONSIDERATION: In accordance with the State Merit Placement Plan, candidates will be considered in order of their area of consideration category as appropriate. CONVERSION OF TEMPORARY/INDEFINITE POSITION: Positions advertised as Indefinite or Temporary may be non-competitively converted to permanent without competition at a future date contingent upon available funding. PERMANENT CHANGE OF STATION (PCS): PCS funding is NOT authorized. If you do not reside in the location of the position, you will be required to relocate at your own expense. RELOCATION INCENTIVE: Relocation incentive has not been approved and is NOT authorized. SELECTED RESERVE INCENTIVE PROGRAM: Acceptance of this position will cause termination of Federal bonuses pursuant to respective Selected Reserve Incentive Programs (SRIP). This termination may be with or without recoupment of payments already made.