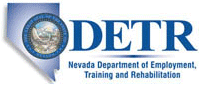 Job Information
Oracle

Consulting Technical Director

in

Reno

,

Nevada
As an acknowledged authority within Oracle, this senior level consulting position is responsible for creating and implementing innovative solutions with industry-wide impact. Leads the solution design and implementation aspects of engagement(s) ensuring high quality, integrated solutions within constraints of time and budget.
Analyzes business needs to help ensure Oracle solution meets the customer s objectives by combining industry best practices, product knowledge, and business acumen. As a position of technical/professional influence, this individual frequently operates at the leading edge of technology. Recommends and justifies enhancements to Oracle products to meet very complex customer needs. Exercises creativity and independent judgment in developing methods, techniques, and evaluation criteria to deliver functional and technical expertise on a wide range of business and technology solutions. Leads experienced consulting teams on challenging projects; works on significant and unique issues. As a thought leader and trusted advisor, effectively influences difficult decisions at the leadership-level of customer organizations. Enables business development efforts by providing subject matter expertise. Resolves very complex customer escalations. Drives customer process direction and decisions by providing domain leadership within relevant industries on end-to-end enterprise solutions. Creates new solution sets based on assessment of industry needs, market demands and knowledge of competitive product offerings.
10 years of experience relevant to this position including 5 years of consulting experience. Management or team leadership experience preferred. Undergraduate degree or equivalent experience preferred. Product or technical expertise relevant to practice focus. Ability to lead large teams. Strong influencing and negotiation skills. Ability to travel as needed.
Oracle is an Affirmative Action-Equal Employment Opportunity Employer. All qualified applicants will receive consideration for employment without regard to race, color, religion, sex, national origin, sexual orientation, gender identity, disability, protected veterans status, age, or any other characteristic protected by law.
10 years of work experience in any combination of engineering, and consulting in cloud computing, with increasing responsibilities, and with a special focus on infrastructure design and automation from the networking layer up.

Hands on skills with Oracle Cloud Infrastructure (OCI) or solutions from other providers, such as Amazon Web Services, Microsoft Azure, or Google Cloud would be of advantage, especially with IaaS and PaaS.

Cloud deployment automation experience with tools such as Terraform, Ansible, Chef

Experience migrating workloads from on-premises into Cloud, or between Clouds.

Strong knowledge of networking that includes:
o Software Defined Networks in cloud environments.
o Understanding of VPN solutions, MPLS, and enterprise network equipment like routers, firewalls, and switches.
Strong security-first, security-oriented mindset for designing and configuring Cloud infrastructure

Good understanding of general storage technologies, implementation methods and techniques.

Good understanding of IaaS Compute and operating systems, and compute migration methodologies and implementation techniques.
o Strong Linux and/or Windows system administration skills
Knowledge and understanding of DevOps and cloud computing with hands-on experience in any of the following technologies:
o GIT, Chef / Puppet, Ansible, Docker, Kubernetes, and Mezos.
o Experience with scripting languages, such as Python and Bash
o JSON
Strong experience with configuring & maintaining the Linux and/or Windows Operating Systems. Experience configuring these systems with technologies like Ansible is very desirable.

History with on-premises infrastructure technologies, including servers, storage, networking, operating systems.

Working knowledge of Active Directory, and/or identity federation

Networking and Virtualization expertise With Oracle VM, VMWare, KVM, Hyper-V

Background in Oracle on-premise technology products, especially in the area of Oracle Middleware (Weblogic,SOA, BPM), or database (RAC, Data Guard, Golden Gate)

Analysis of cloud strategies, design and development of tools for Oracle products deployment in OCI.

Proven ability in performing rapid assessments of clients internal technology landscape and targeting use cases and deployments for Oracle Cloud technology.

Bachelors/Masters in Computer Science or Engineering or equivalent work experience

Legally entitled to work in the US

Ability to travel throughout the US and Canada, as needed
Job: *Consulting
Organization: *Oracle
Title: Consulting Technical Director
Location: United States
Requisition ID: 20000RPI
Oracle