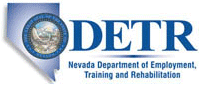 Job Information
Zions Bancorporation

Commercial Underwriter- Reno or Las Vegas

in

Reno

,

Nevada
Committed to our state since 1959, Nevada State Bank keeps a focus on customer service of the highest standards. We strive to attract and retain the best and the brightest talent. Nevada State Bank is looking for colleagues who do the right thing, present a can-do spirit, provide accountability, and act as financial specialists. Our shared commitment to the Bank's Open-Door core values shape every colleague's attitude, response, and daily actions. Nevada State Bank, a division of Zions Bancorporation, N.A., is a full-service bank offering a complete range of consumer, private and business banking services with branches serving 20 communities across the state of Nevada.
We are now accepting applications for a Commercial Underwriter. This position can be located in the Reno or Las Vegas area.
The ideal candidate for this position will have the skills and experience necessary to;
Be responsible for compilation of data as it relates to preparation of credit packages (or pre-screens) incorporating spreads, cash flow, value of related collateral, appraisals, audits and other data.

Interpret outcome of analysis and prepares summary, recommendations and may make joint presentations with Relationship Manager (RM) to Credit Approvers on renewals and new loans submitted.

Be responsible for evaluating, analyzing and forming opinions for the approving or denying of commercial, commercial RE, and/or business banking loan applications.

Be responsible for spreading financial statements, identifying credit strengths and weaknesses, providing detailed and documented analysis of credit worthiness.

Ensure credit requests are processed in accordance with bank policies, banking regulations and laws.

Identify risk and mitigating factors related to conducting a thorough credit analysis for approval.

Respond to internal and external customer inquiries.

Recommend exceptions based on findings.

Work closely with Relationship Manager on the more complex aspects of loan structuring, including long term, fixed vs. variable rates, pre-payment penalty and other variables (if needed).

Perform other duties as assigned.
The Corporate Underwriter position requires;
Bachelor's in Finance, Business, Accounting or a related field and 1+ year commercial, commercial real estate credit or small business underwriting, spread analysis, lending, underwriting concepts, practices and procedures or other directly related experience. (Combination of education and experience may meet qualifications).

Basic knowledge of commercial, commercial RE and/or small business credit underwriting, spread analysis, lending, underwriting concepts, practices and procedures.

Basic knowledge of C&I and CRE loan requirements with the ability to identify risk and mitigating factors related to conducting a thorough credit analysis for approval.

Knowledge of balance sheets, income and cash flow statements.

Good understanding of commercial and/or small business lending policies and procedures and general banking laws and regulations.

Ability to analysis and research financial statements, business plans, credit reports, debt ratios and loan to value information.

Possess good judgment, ability to make sound decisions.

Ability to accept responsibility and handle confidential information.

Must have good customer relations and communication skills.

Must be a self-starter, dependable, accurate in completing responsibilities with strong attention to detail and organizational skills.

Working knowledge of a various related software applications, including spreadsheets, word processing, etc.
What we will offer YOU is...
Competitive Pay

Paid Vacation and Holidays

Generous Benefit Options

AND MORE!
Req ID: 051858
Equal Opportunity Employer It is the policy of this corporation to provide equal employment and advancement opportunities to all employees and applicants for employment, without regard to race, color, religion, age (40 and over), sex, pregnancy, gender, disability, national origin, ethnic background, citizenship, veteran status, sexual orientation, gender identity and expression or any other characteristic protected by applicable law. This policy is established and administered in accordance with all applicable federal, state, and local laws. If you are an individual with disabilities who needs accommodation, or you are having difficulty using our website to apply for employment, please contact us at (801) 844-7628, Mon.-Fri. between 9 a.m. - 5 p.m. MST. Click here to view applicable Federal, State and/or local employment law posters.
Zions Bancorporation