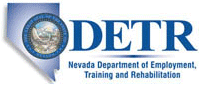 Job Information
Oracle

Cloud Solution Snr Manager

in

Reno

,

Nevada
Provides direction, leadership, and specialist knowledge to Cloud Solution team in designing, demonstrating and deploying Oracle Cloud architectures that address customer business problems. Guides team to drive Oracle Cloud customer consumption through accelerating the adoption of Oracle cloud services.
Responsible for managing resources that work with customers, sales, engineering, and product teams to design and implement cloud solutions for customers. Establishes business objectives, metrics and plans to ensure attainment. Provides leadership on technical cloud solutions and customer success. Identifies gaps and enhancements to influence engineering roadmaps for customer driven features. May deliver presentation demonstrations to high level customers and at conferences and events. Maintains expertise by staying current on emerging technologies. Manages the implementation of solutions and ensures successful deployments by providing direction on code development and scripting. Oversees the support of customers from Proof of Concept (POC) through production deployment of services, management of resource configuration, planning, and customer education/training. Acts as spokesperson for Oracle cloud and an escalation path for relationships.
Minimum qualifications include: 7 years experience with computer applications and tools required. Ability to travel 50% international and domestic. Preferred but not required qualifications include: Bachelor of Science-level university degree in Computer Science, Math, Engineering from accredited university; and/or relevant 7 years technical experience. Advanced degree in relevant field of studies highly desirable. 3 or more years of previous relevant technical management experience with computer applications and tools. Expertise in and an in depth and thorough knowledge of competitive and industry knowledge in the field of computer applications and tools; System and application design; Implementation of advanced product features; Project management; Solving technical problems with customers in technical environments; Written and verbal communication and interpersonal skills. 8 years experience and expertise in the clear communication of technical information to others through presentations, demonstrations, written communication and consultative solutioning experience.
Oracle is an Affirmative Action-Equal Employment Opportunity Employer. All qualified applicants will receive consideration for employment without regard to race, color, religion, sex, national origin, sexual orientation, gender identity, disability, protected veterans status, age, or any other characteristic protected by law.
As an Oracle Cloud Engineering Delivery Manager, you are responsible for leading a 10-15 person team of Cloud Architects/ Cloud Engineers that work with Oracle customers to coach, mentor, and lead those customers through their cloud journey to Oracle Cloud Infrastructure. Your team's specialization will be focused on cloud architecture and migrating non-Oracle applications, custom applications, and middleware workloads to Oracle Cloud Infrastructure.
As part of the Oracle Cloud Engineering team, you will be actively working on solution design and implementation aspects of projects, ensuring high quality, integrated software solutions within constraints of time and budget. You and your team are responsible for leading the design and delivery of successful migration of workloads to the cloud. As the manager of a team, you will be responsible for overseeing multiple projects at one time and working through issues and escalations.
Leading this team will require that you also have hands-on technical expertise, project leadership experience, and client management skills. Your team will be technical hands on, and you will be expected to coach and mentor your team through multiple implementations and clients.
You will perform varied and complex duties and tasks that need independent judgment, in order to implement Oracle products and technology to meet customer needs. Should be able to operate independently to deliver quality work for customer engagements as well as manage and lead your team.
You will work closely with the Oracle and client project and program managers. You will also collaborate with other Oracle groups including Product Management, Product Engineering, Sales Account Management, Support, and Offshore Development to ensure high quality, on time delivery.
In addition to project delivery, you will be called upon to help the help your Cloud Engineering Delivery team in the following: Mentoring, Seminars, Customer Workshops, Proposals, and for providing subject matter expertise to support sales business development efforts.
All candidates must be legally entitled to work in US due to the nature of the clients and the work.
Required to travel approximately 25%-50%.Note that due to Covid-19, there is NO travel for this role. Oracle America has halted all business travel until further notice.
Job: *Pre Sales
Organization: *Oracle
Title: Cloud Solution Snr Manager
Location: United States
Requisition ID: 200015YS
Oracle