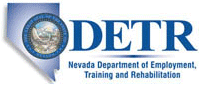 Job Information
Renown Health

Clinical Lab Assistant

in

Reno

,

Nevada
Clinical Lab Assistant
Requisition id: 157724
Department: 200295 OP Lab Administration
Facility: Renown Regional Medical Center
Schedule: Full Time
Shift: Day
Category: Allied Health
Location: Reno,NV
Position Purpose
Purpose Text
The primary responsibility for this position will vary and may include any (or a combination of all) of the following:
Under the direction of department leadership (or CLS designated in charge), proficiently collects blood specimens in a timely manner as specified by laboratory policies and procedures and in accordance with federal and state regulations.

Under direction of department leadership (or CLS designated in charge), proficiently receive, prepare, process and store samples for testing; this includes properly tracking and delivering of samples to appropriate departments. Must prepare shipments for, and interact with reference lab.

Uses the laboratory information system to determine test status and keep nursing personnel informed to assist in and expedite patient care.

Other support tasks include telephone answering, non-blood specimen collections, special procedures, customer support, and any clerical duties required.

May perform twelve-lead EKG's (400288 and 400342 only)
Duties listed above may provide support for a 24-hour/7-day a week operation to aid the physician in the diagnosis and treatment of patients. The incumbent is expected to be technically proficient at all times in a variety of stressful and challenging situations such as a trauma or a code blue situation (depending on location). Technical proficiency includes, but not limited to venipuncture, capillary collections, arterial collections, pediatric patients and critical care patients.
The following may be expected depending on incumbents home cost center or location working:
Perform all registration, scheduling, order entry and reception functions and may float to various lab sites within the health system.
This position expedites and provides healthcare access through the accurate gathering of demographic, sponsorship or guardian data, insurance, clinical, financial, and statistical information from a variety of sources, i.e. patients, patient's families, physicians, physician office staff, county and/or governmental agencies, CMS, FMS, etc.
This position ensures reimbursement for services rendered through verification of insurance eligibility/benefits, obtaining insurance authorization within required time frame, identification and collection of patient financial obligation and accurate charge order entry. Serves the patient and family in such a manner as to make the admission process as comfortable and pleasant as possible.
This position may require driving company vehicles in order to render laboratory services to Renown Health patients.
Scheduling of hours may be changed, as company deems necessary. Cover "on-call" hours as requested.
Nature and Scope
Nature and Scope Text
Renown Health Clinical Laboratory is a 24-hour/7-days a week operation, providing laboratory services to an inpatient and outpatient population of all ages.
This position is challenged to diagnose and treat human responses to health problems. The incumbent must provide optimal patient care through assessment, planning, implementation, and evaluation of neonatal, pediatric, adolescent, adult, and geriatric patients and families.
The major challenge in this position is to perform and ensure quality and timely specimen collection, specimen transport, specimen preparation, computer entry, reception, telephone answering, report handling, and many other miscellaneous clerical duties. Customer service expectations are surpassed through appropriate use of interpersonal skills, organization of workload, observation of all policies, control procedures, proper patient identification, and proper attention to personal appearance. Patient issues (concerns, problems, requests) must be clearly reported to nursing and/or medical staff through direct communication.
Must be able to communicate with a diverse patient population and their family when performing bedside procedures. Must be able to approach and interact with customers in an age appropriate manner at all times. Positive customer service behaviors are expected at all times.
Responsible for training students, mentoring new personnel, and honing the skills of laboratory assistants at Levels I and II. Training will be conducted via departmental orientation and training protocols.
Must be knowledgeable of and observe all safety requirements in a laboratory and hospital. A comprehensive knowledge must be maintained in all procedures for which performance is required. Competency in work related skills must be demonstrated annually.
Incumbents working in a Healthy Tracks facility will gather and obtain additional information and accurately document the data for Healthy Tracks reporting. If a patient presents with a Healthy Tracks requisition incumbent will be trained and responsible for gathering the following data in addition to drawing the patient:
Patients vitals

Limited patient history

Weight

Waist circumference

Height
The incumbent uses professionalism and diplomacy with interacting with patients of all ages, their families, physicians, physician office staff and other health care providers in the accurate collecting of demographic, clinical, and financial information in person or via telephone interviews.
Takes an active role in decreasing accounts receivables by following established guidelines, regulations, policies and procedures during the registration process in accurately:
Obtaining and accurately entering demographic, clinical, financial information into the computer system.

Explaining and obtaining signatures on admission, clinical and financial forms

Collecting accident information

Identifying all insurance payer sources

Identifying payer order sequence

Verifying insurance eligibility

Obtaining insurance notification

Charge order entry processing

Determining estimated cost for services being rendered

Identifying and collecting patient financial obligation amounts, i.e. co-payments, co-insurance, deductibles, etc.

Documenting all information collected timely and in accordance with department requirements.
Explores the financial need of the patient and when appropriate refers the customer to the appropriate federal, state, or county assistance agencies.
The incumbent is responsible for scheduling, order entry and reception functions and assists in completion of departmental tasks.
This position has the authority to solve problems following established company guidelines. Decisions that must be referred to a supervisor are matters that involve problems which can develop negatively towards the company, time off requests, sick time, work schedules, interoffice problems, etc.
This position does provide patient care.
Disclaimer
The foregoing description is not intended and should not be construed to be an exhaustive list of all responsibilities, skills and efforts or work conditions associated with the job. It is intended to be an accurate reflection of the general nature and level of the job.
Minimum QualificationsRequirements – Required and/or Preferred
MinQual
Name
Description
Education:
Must have working-level knowledge of the English language, including reading, writing and speaking English.
Experience:
Recent general laboratory experience or phlebotomy experience is preferred.
License(s):
Requires current State of Nevada license for Laboratory Assistant or an application must be submitted during the six-month interim/training period. Failure to apply for and/or receive a license by the seventh month will result in termination. Incumbent may also possess an active Point of Care licensure, which would take the place of a State of Nevada license for Laboratory Assistant.
Valid State of Nevada or California driver's license and ability to pass Renown Health's Department of Motor Vehicle Report criteria.(doesnotapply for cost centers 200287, 200289, 200290, 400288, 400289)
Certification(s):
Ability to pass Board of Registry Examination for Phlebotomy Technician from the following agencies for Phlebotomy Technician is preferred.
(a) The American Medical Technologists(AMT)
(b) The American Society for Clinical Pathology(ASCP)
(c) The American Certification Agency for Healthcare Professionals(ACA)
(d) The National Center for Competency Testing(NCCT)
(e) The National Healthcare Association(NHA)
(f) The National Phlebotomy Association(NPA)
Completion of EKG monitor class within 60 days of hire (400288 and 400342 only)
Computer / Typing:
Must possess, or be able to obtain within 90 days, the computers skills necessary to complete online learning requirements for job-specific competencies, access online forms and policies, complete online benefits enrollment, etc.