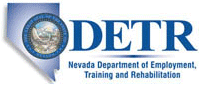 Job Information
Veterans Affairs, Veterans Health Administration

Chief, Nutrition & Food Services

in

Reno

,

Nevada
Summary
The Chief, Nutrition and Food Services (NFS) is the director of the department and has full responsibility for managing and supervising all phases of NFS operations including the provision of quality food production, service and effective nutrition therapy to the Veteran population served. The Chief has technical, professional, and administrative responsibility for planning, developing, organizing, staffing, implementing, and evaluating a functionally comprehensive nutrition program.
Responsibilities
The Chief supports the hospital mission and coordinates departmental activities with other services in the medical center, ambulatory clinics, and the local community. Management/Administrative: Establishes organizational structure and guidelines, performance standards, reporting requirements, and defines the lines of authority and supervisory controls necessary and essential in carrying out the mission of the service. Provides leadership and guidance to ensure that all diverse activities of the staff are closely coordinated in order to achieve an effective integration of the key elements of patient care, education, training, and research. Resource Management: Develops and administers a human resources management program for all employees that maximizes staff performance, job satisfaction, and supports labor-management cooperation. Develops and implements staffing and position management goals that will promote and support high-quality food service, complex clinical nutrition care, and effective manpower utilization. Develops and administers a budget management program that provides for the effective utilization of available financial resources, adequate monetary controls. and budget estimates based on accurate and applicable data. Plans and justifies an annual budget for subsistence, supplies, and personnel costs. Benchmarks against other VHA facilities offering similar services as well as private sector to assure cost effective delivery of services. Communicates with and advises Fiscal regarding the status of Nutrition and Food Services resource management. Quality Improvement: Develops and directs a performance improvement program to continually monitor major functions of Nutrition and Food Services for quality and appropriateness of nutritional care. Modifies the nutrition care program to accommodate changes associated with administration, science, education, and research. Assures nutrition activities are coordinated with other initiatives at a local, VISN, and national level to provide for a quality nutrition care program. Education/Staff Development: Assures that locally available educational funding and any other funding available for staff education is effectively utilized for the benefit of the medical center and the maximum development of Nutrition and Food Services' staff. Recommends training to improve efficiency of work force and increase manpower utilization using personal observation, review of workload data, and employee input. Research: Facilitates participation in clinical nutrition studies and research projects that have a nutrition component. Coordinates the extent and type of formal clinical nutrition-related research and investigative studies, which are administrative, metabolic. or clinical in nature. Security: Protects sensitive data from unauthorized release or from loss alteration. or unauthorized deletion. Informs and enforces ADP security guidelines and follows applicable regulations for access to computer files. Support: Provides input for the medical center strategic plan and assists in the development and implementation of a policy which reflects the goals of the agency and VISN. Maintains effective communication with medical center staff to identify and assist in the resolution of a wide variety of programs. Encourages and supports proactive planning and problem-solving. Clinical: Demonstrates ability to perform all duties of subordinate clinical dietitians. Ensures patients are scheduled in accordance with the VHA scheduling directive. Ensures clinical workload is closed out timely to ensure maximum reimbursement for the medical center. Supervisory Controls: The incumbent works under the general administrative supervision of the Associate Director for Patient Care Services. Provides leadership to Nutrition and Food Services, which consists of professional and non-professional staff. Provides direction and presents conclusions and recommendations to staff at departmental meetings. Work Schedule: Monday - Friday, 7:00 am - 3:30 pm
Financial Disclosure Report: Not required
Requirements
Conditions of Employment
Qualifications
Basic Requirements:
United States Citizenship: Non-citizens may only be appointed when it is not possible to recruit qualified citizens in accordance with VA Policy.
Education and Supervised Practice: The individual must have earned a bachelor's degree from a U.S. regionally accredited college or university or foreign equivalent and fulfilled each of the following criteria: Completed a didactic program in dietetics accredited by the Accreditation Council for Education in Nutrition and Dietetics (ACEND), formerly known as the Commission on Accreditation for Dietetic Education (CADE). Completed an ACEND accredited or approved supervised practice program. Supervised practice programs are post-baccalaureate degree programs that provide supervised practice experiences which meet the eligibility requirements and accreditation standards of ACEND, formally known as CADE. Completion of a coordinated program in dietetics fulfills the requirements of a supervised practice program. Time spent in a dietetic internship or supervised practice program does not qualify as creditable experience.
Registration/Certification: All applicants must be registered with the Commission on Dietetic Registration (CDR) the credentialing branch of the Academy of Nutrition and Dietetics formerly known as the American Dietetic Association (ADA).
English Language Proficiency: Dietitians must be proficient in spoken and written English as required by 38 U.S.C. 7402(d). Grade Determinations: In addition to the basic requirements for employment, the following criteria must be met when determining the grade of candidates. GS-14 Service Chief:
Specialized Experience: Completion of 1 year of experience equivalent to the next lower grade level directly related to the position being filled, and must fully meet the KSAs at that level. Assignment. For all assignments above the full performance level, the higher-level duties must consist of significant scope, complexity (difficulty), and range of variety, and be performed by the incumbent at least 25% of the time. Employees at this level serve as the chief of NFS at VA medical centers that are Complexity Level 1 (high complexity) facilities, and which are affiliated, tertiary care health care systems. Service chiefs have full responsibility for managing and supervising all phases of NFS operations. The chief has the ultimate responsibility for the practice and provision of NFS. Service chiefs plan, develop, organize, direct, manage, supervise, control, implement and evaluate programs for the service. They have overall responsibility to ensure proper coordination between care delivered by NFS and the overall delivery of healthcare within the facility(ies). The chief is a member of the senior leadership team providing advice for integrated care programs for a diverse Veteran population with multiple diagnoses, and other needs. The chief is involved in management planning to achieve medical center, VISN, and national goals. Demonstrated Knowledge, Skills, and Abilities. In addition to the experience above, the candidate must demonstrate the following KSAs and demonstrate the potential to acquire the assignment-specific KSA designated by an asterisk (*):
Ability to perform, under administrative direction, with wide latitude for the exercise of independent judgment, work of unusual difficulty and responsibility. 2. Ability to plan and coordinate activities covering a broad range of nutrition and other programs. 3. *Ability to serve as a recognized expert to provide authoritative advice and coordination of nutrition care programs that may encompass multiple medical centers, including consolidated facilities or departments. References: VA Handbook 5005, Part II, Appendix G20 Dietitian VA Qualification Standards.
The full performance level of this vacancy is GS-14. The actual grade at which an applicant may be selected for this vacancy is GS-14.
Physical Requirements: The majority of the work is sedentary, involving an average amounts of walking, standing and bending. The applicant must be able to handle multiple responsibilities, problems, conflicting priorities and deadlines involved.
Education
IMPORTANT: A transcript must be submitted with your application if you are basing all or part of your qualifications on education. Note: Only education or degrees recognized by the U.S. Department of Education from accredited colleges, universities, schools, or institutions may be used to qualify for Federal employment. You can verify your education here: http://ope.ed.gov/accreditation/. If you are using foreign education to meet qualification requirements, you must send a Certificate of Foreign Equivalency with your transcript in order to receive credit for that education. For further information, visit: http://www.ed.gov/about/offices/list/ous/international/usnei/us/edlite-visitus-forrecog.html.
Additional Information
Receiving Service Credit or Earning Annual (Vacation) Leave: Federal Employees earn annual leave at a rate (4, 6 or 8 hours per pay period) which is based on the number of years they have served as a Federal employee. VA may offer newly-appointed Federal employee's credit for their job-related non-federal experience or active duty uniformed military service. This credited service can be used in determining the rate at which they earn annual leave. Such credit must be requested and approved prior to the appointment date and is not guaranteed. This job opportunity announcement may be used to fill additional vacancies. It is the policy of the VA to not deny employment to those that have faced financial hardships or periods of unemployment. This position is in the Excepted Service and does not confer competitive status. VA encourages persons with disabilities to apply. The health-related positions in VA are covered by Title 38, and are not covered by the Schedule A excepted appointment authority. Veterans and Transitioning Service Members: Please visit the VA for Vets site for career-search tools for Veterans seeking employment at VA, career development services for our existing Veterans, and coaching and reintegration support for military service members. If you are unable to apply online view the following link for information regarding an Alternate Application.