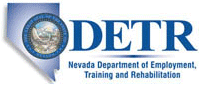 Job Information
Renown Health

Care Coordinator_Social Work

in

Reno

,

Nevada
Care Coordinator_Social Work
Requisition id: 153604
Department: 200741 Community Care Management
Facility: Renown Regional Medical Center
Schedule: Full Time
Shift: Day
Category: Professional
Location: Reno,NV
Position Purpose
This position is responsible under the supervision of the department leadership for providing patients and families with emotional support, advocacy, and financial information, transitional care planning, and identifies social determinates requiring intervention. This position also serves as a liaison between the clinical staff and the patient/caregiver and provides interventions designed to minimize patient stress and maximize coping skills.
Nature and Scope
This position provides psychosocial services to patients, families, caregivers, and consultation to staff to assist in dealing with barriers to self-management. This position also provides educational information and referral services to community resources that may assist patients/caregiver during episodes of transition. This position provides clinical and complex care planning and continuous collaboration with acute discharge planners, and primary care providers. In addition, this position contacts patients and caregivers after discharge to ensure they are receiving the services detailed in their discharge plan. Will encourage follow-up with primary care provider, and connect patients and caregivers to community-based resources. Care Coordination involves deliberately organizing patient care activities and sharing information among all the participants concerned with a patients care to achieve safer, and more effective care. This means patients' needs and preferences are known ahead of time and communicated at the right time to the right people, and that this information is used to provide safe, appropriate, and effective care to the patient.
The incumbent must provide optimal patient care through assessment, planning, implementation, and evaluation of patients, families and caregivers.
Ability to prioritize and assess critical situations while maintaining quality services under stressful conditions.
This position reviews and evaluate each case; establish care plan priorities.
Contact with patients is by phone, in person. If a patient is hospitalized, is being seen during an appointment, or completing a home visit.
This position will assist patients/caregivers with the completion of Medicare or Medicaid applications, Advanced Directives, and coordination of community resources to mitigate those social determinants that impede upon the patients plan of care.
KNOWLEDGE, SKILLS & ABILITIES:
Knowledge of social work skills, theories, and intervention

Ability to complete psychosocial assessment and implement treatment plans

Ability to participate in the development, in collaboration with the care team, a care plan related to patient's condition. Requires knowledge and understanding of medical terms.

Ability to function in crisis situations, apply independent and mature judgment, and establish priorities

Ability to work as a member of an interdisciplinary team, and to facilitate close working relationships and cooperation within the Health System and community.

Ability to interact effectively with persons of differing ethnic and socio-economic backgrounds

Demonstrate the knowledge and skills necessary to provide care, based upon the physical, motor, sensory, psychosocial, and safety needs and development, to the age of the patient.

Skills to assist patients, families and care givers in coping with crisis situations

Knowledge of community resources available to meet the psychosocial needs of patients.
10.Demonstrates motivational interviewing skills to develop and support patients centered goals
11.Supports patient in self-management goals.
This position does not provide patient care.
Disclaimer
The foregoing description is not intended and should not be construed to be an exhaustive list of all responsibilities, skills and efforts or work conditions associated with the job. It is intended to be an accurate reflection of the general nature and level of the job.
Minimum QualificationsRequirements – Required and/or Preferred
Name
Description
Education:
Must have working-level knowledge of the English language, including reading, writing and speaking English. Master's degree in Social Work required.
Experience:
Requires minimum two years' experience in the social service field. Applicants with experience in Healthcare settings, substance abuse and mental health will be given preference.
License(s):
Masters prepared social worker degree at minimum is required Ability to obtain and maintain a State of Nevada Social Worker license. Requires valid Nevada license as an LSW, LISW, LCSW, and LASW or is eligible for licensure in Nevada.
Valid State of Nevada or California driver's license and ability to pass Renown Health's Department of Motor Vehicle Report criteria. (does not apply to cost centers 110765 and 530281)
Certification(s):
N/A
Computer / Typing:
Must possess, or be able to obtain within 90 days, the computers skills necessary to complete online learning requirements for job-specific competencies, access online forms and policies, complete online benefits enrollment, etc.