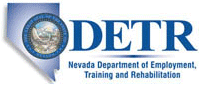 Job Information
spherion

Bottling Tech I for South Reno manufacturing facility

in

Reno

,

Nevada
Bottling Tech I for South Reno manufacturing facilityposted:Saturday, November 14, 2020
Location
Reno, Nevada
Industry
Warehousing & Distribution (Transportation and Material Moving Occupations)
Job Type
Temp to Perm
Working Hours
7:00 AM - 3:30 PM
Salary
US$ 15.00 per hour
Ref. Number
S_68157
Contact
Brian Lytle, Spherion
Phone
775-829-8367
Job Description
Individuals must maintain a safe and pleasant manner while ensuring the department meets its goals per day, with maximum
accuracy. The Bottling Technician 1 (BT1) will contribute to the efficient operation of the Bottling department by being
responsible for bottling and labelling final container products to SFI standards by completing the following tasks:
Responsibilities:
Learn, practice, and adhere to all Standard Operating Procedures (SOPs) and current Good Manufacturing Practices (cGMPs)
established for the Bottling Department
Learn, practice, and adhere to all Safety and Quality policies and procedures
Learn, practice, and adhere to all Packaging Department policies and procedures
Maintain and clean machines and equipment in the Bottling department and the surrounding area
Verify products are packaged correctly and correspond with the Pi sheet and the Master Manufacturing Record (MMR)
Read and comprehend all numbers located on the Pi sheet (i.e., lot/work order number, product code, best by/expiration
date, and product label code which includes brand)
Input/program lot numbers and best by dates into ink jet machine
Maintain proper written records of the process of packaging
Manually adjust ink jet machine head to ink jet bottles/packaged product
Place bottled product onto labelling table using manual ink jet and conveyor
Place labels onto bottles by hand
Place sleeves/plastic covers onto bottles
Place sleeved bottles into heat tunnel
Pack bottles into boxes
Must be able to manually produce 800 bottles per day on the table/hand line
Must be cross-trained in all other Tech 1 positions in the Manufacturing Department (i.e.: Milling and Blending,
Encapsulation, and Pharmacy)
Demonstrate good judgment by reacting to unsafe acts or conditions by making them safe or reporting them to those who
can correct them
Learn and practice Lean Manufacturing to improve efficiency and eliminate waste
Maintain a clean, organized, and safe working environment to ensure efficiency, employee safety, and product integrity
Perform assigned tasks while wearing Personal Protective Equipment (PPE), as required
Work in other areas, as needed
Must maintain confidentiality at all times
Working hours: 7:00 AM - 3:30 PM
Skills:
Read, write, speak, and comprehend English
Comprehends basic math: addition, subtraction, multiplication, division, weights and measures, and efficient use of a
calculator
Ability to communicate both written and orally within the organization
Ability to give positive suggestions to improve operations in the work center
Team Oriented - being helpful, respectful, approachable, building strong working relationships and a positive work
environment, is responsible, honest, loyal, interacts with others tactfully, resolves conflicts appropriately and adapts to
change
Ability to manage time efficiently
Ability to work well under changing demands
Follow verbal and written instructions
Must have good work ethics, be highly motivated, and be a hands-on problem solver
Ability to detect, recognize, and judge discrepancies
Requires accuracy, reliability, and attention to quality
Computer skills:
Basic computer and data entry skills
Education:
High School
Experience:
1-4 years
Qualifications:
Requires ability to work in an environment that contains fumes, dust, odors, low level noise, and temperature and ventilation
variations while wearing any appropriate safety and/or protective clean room apparel required (i.e.: safety glasses, shoe
covers, gloves, hair net, face mask or respirator, and lab coat)
Physical Demands:
Vision, hearing, and speaking to meet performance standards
Ability to stand and/or walk for long periods, push, pull, lift, climb, bend, stoop, squat, and use manual dexterity to work with
the following tools: scales, bottle fillers, basic machinery/equipment, mops, brooms, and portable stairs
Ability to safely lift up to 50 pounds on a frequent basis and move heavier weights using proper equipment
Must use visual and auditory abilities while machines are operating to detect problems or complications
Proof of education, drug test, background check required
Temp to hire opportunity for South Reno manufacturing facility
Spherion has helped thousands of people just like you find work happiness! Our experienced staff will listen carefully to your employment needs and then work diligently to match your skills and qualifications to the right job and company. No one works harder for you than Spherion. EEO Employer: Race, Religion, Color, National Origin, Citizenship, Sex, Sexual Orientation, Gender Identity, Age, Disability, Ancestry, Veteran Status, Genetic Information, Service in the Uniformed Services or any other classification protected by law.
spherion