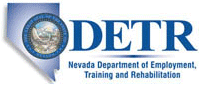 Job Information
Air National Guard Units

AIRCRAFT MECHANIC

in

Reno

,

Nevada
Summary
This position is for a AIRCRAFT MECHANIC PD#D1358000, part of the Nevada Air National Guard. The purpose of this position is to serve as shop chief over a small organizational segment in a maintenance function with responsibility for the overall shop operation. One or more employees who perform work in the Aircraft Mechanic, WG-8852-10, occupation are assigned to the shop.
Responsibilities
(1) Plans and lays out work to be accomplished in the shop which is then completed by the technician and lower graded mechanic(s). Determines approaches, methods and courses of action required to accomplish the mission of the shop in an effective and efficient manner. Independently determines appropriate maintenance procedures. Estimates time, equipment and material requirements. Devises and maintains plans and records. May provide recommendations and input to supervisor concerning personnel actions such as performance appraisals, awards, position description changes, disciplinary actions, and leave. (2) Performs the full range of shop work. (3) Implements safety regulatory requirements. Ensures that other workers in the shop wear appropriate safety equipment and follow pertinent safety precautions. (4) Prepares for and participates in various types of readiness evaluations, inspections, mobilization and command support
exercises. May be required to perform additional duties such as structural fire fighting, aircraft fire/crash/rescue duty, security
guard, snow removal, munitions loading and handling, heavy equipment operation, maintenance of facilities and equipment, or serve as a member of a team to cope with natural disasters or civil emergencies. (5) Performs other duties as assigned.
Requirements
Conditions of Employment
MILITARY REQUIREMENTS: Compatible military grade and assignment required prior to the effective date of placement. In compliance with Title 32 United States Code, the compatible military skill set is determined by the applicable service manpower requirements. Upon selection, individuals are assigned to the authorized position and its compatible military skill in accordance with Air force skill classification directives, statutes, and National Guard Bureau regulations. The Dual Status technician must obtain and maintain all military skill requirements in regard to training, education, certifications, and experience. If you are not sure you are eligible for military membership, please contact a National Guard recruiter prior to applying for this position. Compatible Military Assignment:
ENLISTED: E6 (TSgt) to E7 (MSgt)
COMPATIBLE DAFSC: MUST POSSESS THE COMPATIBLE AFSC 2AX7X *Other Requirements & Conditions of Employment:
National Guard Membership is required.

Males born after 31 December 1959 must be registered for Selective Service.

Federal employment suitability as determined by a background investigation.

Must be able to obtain and maintain the appropriate security clearance of the position.

May be required to successfully complete a probationary period.

Must maintain local network access.

Wear the uniform appropriate for the members' grade and component of the armed forces, maintaining standards of conduct and appearance.

This position is covered by the Domestic Violence Misdemeanor Amendment (30 Sep 96) of the Gun Control Act (Lautenberg Amendment) of 1968. An individual convicted of a qualifying crime of domestic violence may not perform the duties of this position.

Ability to establish effective professional working relationships with coworkers and customers, contributing to a cooperative working environment and successful accomplishment of the mission.

May occasionally be required to work other than normal duty hours; overtime may be required.
-The duties and responsibilities of your job may significantly impact the environment. You are responsible to maintain awareness of your environmental responsibilities as dictated by legal and regulatory requirements, your organization, and its changing mission.
For positions requiring the operation of motor vehicles, candidates must have a valid state driver's license.
Qualifications
NOTE: This announcement is being advertised concurrently with an AGR announcement. Only ONE position will be filled based upon the status of the applicant that is selected for the position. This announcement may be cancelled at any time. In order to qualify for this position, your resume must provide sufficient experience and/or education, knowledge, skills, and abilities, to perform the duties of the specific position for which you are being considered. Your resume is the key means we have for evaluating your skills, knowledge, and abilities, as they relate to this position. Therefore, we encourage you to be clear and specific in describing your experience. EACH APPLICANT MUST FULLY SUBSTANTIATE (IN THEIR OWN WORDS) THAT THEY MEET THE REQUIREMENTS OF THE SPECIALIZED EXPERIENCE LISTED BELOW; OTHERWISE, THE APPLICANT WILL BE CONSIDERED UNQUALIFIED FOR THIS POSITION. DO NOT COPY FROM THE VACANCY ANNOUNCEMENT OR THE POSITION DESCRIPTION OR YOU MAY BE DISQUALIFIED. GENERAL EXPERIENCE: Experience or training that has provided the candidate with the skill to remove and replace aircraft parts, accessories, and components, and to make adjustments and settings according to established specifications. Must be skilled in the use of hand tools and test equipment. SPECIALIZED EXPERIENCE: Experience or training installing, adjusting, aligning, troubleshooting and functionally testing the various major and minor mechanical and pneudraulic systems on an aircraft during overhaul or modification. Experience coordinating the work of other mechanics, and scheduling maintenance to ensure completion of critical actions and optimum workflow. Must have the ability to instruct lower graded mechanics, military and other personnel in the disassembly and re-assembly of crash damaged engines, transmissions, gearboxes, hydraulic components, and fuel controls sufficient for the exhibit to be returned to its shipping container. QUALITY OF EXPERIENCE - Length of time is not of itself qualifying. Candidates' experience is evaluated on the basis of duties performed rather than strictly on the rank of the individual; however, established compatibility criteria/assignments must be met. The applicant's record of experience and/or training must show possession of the knowledge, skills and abilities needed to fully perform the duties of the position.
Education
There is no specific education requirement for this position. The applicant's record of experience and/or training must show possession of the knowledge, skills and abilities needed to fully perform the duties of the position. You must provide transcripts or other documentation to support your Training/Educational claims. To receive credit for Training/Education, you must provide documentation of proof that you meet the Training/Education requirements for this position.
Additional Information
If you are a male applicant who was born after 12/31/1959 and are required to register under the Military Selective Service Act, the Defense Authorization Act of 1986 requires that you be registered or you are not eligible for appointment in this agency (https://www.sss.gov/RegVer/wfRegistration.aspx).

No PCS funds are available.

This is a Non-Bargaining Unit position.

Applicants who feel they have restoration rights to this position should contact the HRO.

Military Incentives - Bonuses and Student Loan Repayment Program: If you are selected for this position, you may lose your eligibility for your National Guard Enlistment/Reenlistment Bonus and/or Student Loan Repayment Program incentives. In order to avoid losing your incentive eligibility, you should check with your incentives manager prior to accepting an offer for the position.

Participation in Direct Deposit is mandatory. If you are unable to apply online or need to fax a document you do not have in electronic form, view the following link for information regarding an Alternate Application. AREA OF CONSIDERATION: In accordance with the State Merit Placement Plan, candidates will be considered in order of their area of consideration category as appropriate. CONVERSION OF TEMPORARY/INDEFINITE POSITION: Positions advertised as Indefinite or Temporary may be non-competitively converted to permanent without competition at a future date contingent upon available funding. PERMANENT CHANGE OF STATION (PCS): PCS funding is NOT authorized. If you do not reside in the location of the position, you will be required to relocate at your own expense. RELOCATION INCENTIVE: Relocation incentive has not been approved and is NOT authorized. SELECTED RESERVE INCENTIVE PROGRAM: Acceptance of this position will cause termination of Federal bonuses pursuant to respective Selected Reserve Incentive Programs (SRIP). This termination may be with or without recoupment of payments already made.