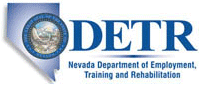 Job Information
Renown Health

Administrator of Surgical Services

in

Reno

,

Nevada
Administrator of Surgical Services
Requisition id: 157818
Department: 200722 Nursing Leadership
Facility: Renown Regional Medical Center
Schedule: Full Time
Shift: Day
Category: Management
Location: Reno,NV
Position Purpose
This position is responsible and accountable for providing strategic direction for Surgical Services, planning for the delivery of services, developing systems, processes, and leadership teams to execute the strategic plan, organizing and leading staff to assume accountability for decisions and actions in accordance with organizational goals and for the development and implementation of the Surgical Services strategic business plan, and for the short, medium and long term financial results thereof. This position is accountable for business continuity and process improvement through analyzing, evaluating, planning, implementing, and communicating programs to develop, grow, and integrate Surgical Services.
Nature and Scope
The leader in this role must function interdependently, providing the opportunity and milieu for strategic direction and planning, establishing the budget, and monitoring operational performance.
This leadership role is accountable for comprehensive knowledge of the programs services, processes, and growth of assigned areas. Learning organizations manifest themselves through systemic solutions, empowerment, and locality (decisions made by those doing the work). The incumbent is accountable to foster Renown Health as a learning organization.
The Administrator is responsible for the building of volume and market share of Surgical Services. The successful administrator will have the creativity to formulate new programs within the discipline and the analytical skills to prepare accurate and persuasive business justifications to support all new proposals.
This position is responsible for maintaining positive relationships between the physicians, the community, and the hospital; for maintaining high quality patient care; complying with state, federal, and governing bodies regulations; and working cooperatively with other departments to achieve hospital goals.
KNOWLEDGE, SKILLS & ABILITIES:
Knowledge of leaderhip competencies

Knowledge of specialty area

Communication skills

Analytical skills

Knowledge of budget preparation

Management philosophy consistent with Renown Health's Purpose Statement

Highly skilled in analytics and decision making process
This position does not directly oversee direct patient care.
Disclaimer
The foregoing description is not intended and should not be construed to be an exhaustive list of all responsibilities, skills and efforts or work conditions associated with the job. It is intended to be an accurate reflection of the general nature and level of the job.
Minimum QualificationsRequirements – Required and/or Preferred
Name
Description
Education:
Master's degree in a field that can be applied to healthcare.
MBA or MHA required.
Experience:
Seven years of health care experience in a position of increasing responsibility; preferably in a high
Surgical Services setting.
License(s):
None
Certification(s):
None
Computer / Typing:
Must be proficient with Microsoft Office Suite, including Outlook, PowerPoint, Excel and Word and have the ability to use the computer to complete learning requirements, access forms and policies and perform daily work.