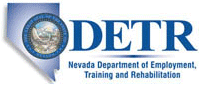 Job Information
Legrand NA

Accounting Specialist I

in

Reno

,

Nevada
At a Glance
Legrand has an exciting opportunity for a Accounting Specialist I to join the Data Power and Control Team in Reno, NV. The Accounting Specialist will compute, classify, and record numerical data to keep financial records complete. This position will perform any combination of routine calculating, posting, and verifying duties to obtain primary financial data for use in maintaining accounting records. May also check the accuracy of figures, calculations, and postings pertaining to business transactions recorded by other workers. Provides key direction for internal and external customers to ensure the timely processing of orders while providing prudent management of investment in accounts receivables.
What will you do?
Process Accounts Receivable (A/R) invoices and customer statements.

Manage customer A/R portals.

Complete check deposits.

Approve employee expense reports.

Execute part costing.

Support month-end closing activities.

Assist with Accounts Payable (A/P) invoicing and data entry.

Participate in cycle count audits and review reports for large variances.

Review and analyze variances on manufacturing jobs and post to the general ledger.

Adhere to company policies for billing, collections, and cash applications.

Maintain constant communication and build relationships via phone and email with customers.

Collaborate with a wide variety of functional areas such as sales, engineering, marketing, manufacturing, and operations to provide information and respond to inquiries.

Monitor compliance with generally accepted accounting principles and company procedures.

Perform other similar and related duties as required.
Required Skills
Associate degree or equivalent from two-year college or technical school; or one year of related experience and/or training; or equivalent combination of education and experience.
Experience:
A minimum of 3 years in an accounting function or related field.
Skills/Knowledge/Abilities:
Computer proficient with knowledge of Microsoft Office products (Word/Excel/Outlook/PowerPoint).

Effective oral and written communication skills with the ability to provide information across multiple groups in the Company including Finance, Engineering, Operations, Marketing, and Sales.

Requires close attention to detail, ability to audit work to identify issues and implement processes to prevent errors.

Must have strong customer service orientation.

Strong organizational and planning skills and the ability to work independently.

Demonstrated ability to negotiate and resolve conflicts.
About Legrand
Every single day, Legrand brings power, light and data to millions of spaces around the world. Legrand is a global, publicly-traded company listed on the Euronext (Legrand SA EPA: LR) with 36,000 employees worldwide, a market cap of $16B, revenue of more than $5 billion, with products sold in 180 countries. Legrand is listed on the Forbes Global 2000 as one of the world's best employers. For more information, visit legrand.com.
About Legrand North and Central America
Legrand North and Central America (LNCA) employs over 5,000 associates in 60 locations, working in 6 product categories (Electrical Wiring Systems, Building Control Systems, AV, Data Communications, Power Distribution and Control, and Lighting). LNCA offers comprehensive medical, dental and vision coverage. LNCA offers distinctive benefits like high employer 401K match, above-benchmark paid maternity leave, paid time off to volunteer, and an active women's network. LNCA is an employee-centered, growth company with tremendous opportunity. For more information, visit legrand.us.
About Legrand's Data Center Power and Control Division
Legrand is a leading provider in intelligent rack PDUs, KVM switches, and other data center infrastructure monitoring and management solutions. Legrand's power strategy experts have provided power solutions for labs, data centers, and telecommunications operations for 30 years. Over 60,000 customers around the world rely on Legrand's rack power distribution units and award winning power management solutions to reduce downtime, facilitate capacity planning, improve energy utilization, and drive efficiency. For more information, visit raritan.com and servertech.com
http://www.legrand.us
http://www.youtube.com/legrandna
http://www.linkedin.com/company/44580
http://twitter.com/legrandNA
Equal Opportunity Employer
External Company Name: Legrand North America
Street: 1040 Sandhill Road