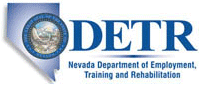 Job Information
CDW

Technology Support Technician - 2ND SHIFT

in

North Las Vegas

,

Nevada
Reporting to the Manager of Coworker Technology, the Technology Support Technician investigates, diagnoses, and resolves most incidents that are not resolved by the IT Service Desk. This individual assists the IT Service Desk solve basic technical problems and investigates more complex issues escalated to him/her. The Technology Support Technician performs high level local desktop support for onsite personnel as well as remote support using remote control tools. This individual relies on experience and judgment, as well as pre-established processes and procedures to identify, research, and resolve technical issues. The Technology Support Technician documents, tracks and monitors issues escalated to him/her to ensure a timely resolution. They coordinate with management, IT personnel, and vendors as required to address issues related to existing IT systems and implementations of new IT technologies. This individual will collaborate with peers to discuss and identify solutions.
Key Areas of Responsibility
Performs onsite installation or replacement of various hardware and software components.

Performs diagnostic testing and analyzes test results to resolve the issue.

Troubleshoot and resolve trouble tickets related to technical difficulties with hardware, software, and the network.

Triage Tier 2 and Tier 3 trouble tickets.

Resolve network switch and connectivity issues.

Collaborate with development staff to recreate issues in the test environment.

Verify with the customer that the issue has been resolved and update the ticketing system.

Interface with infrastructure, database, and development personnel.

Communicate the plan, progress, and issues in a timely manner.

Initiates escalation as appropriate to ensure management awareness

Actively contributes to ongoing process improvement.

Performs other duties or special projects as assigned.

Ability to complete multiple simultaneous projects in a timely manner.

Determines root cause of problems and identifies workarounds or permanent fixes.

Ensures workarounds and permanent fixes are documented and communicated to IT Service Desk Technicians.

Escalates issues to Tier 3 support when the issue exceeds their skill set.

Serves as Subject Matter Expert (SME) for IT Coworker Technology support.

Writes automated routines and programs using common desktop software.

Actively participates in end user training by providing materials, conducting training, or attending training in the role of SME.

Maintains IT equipment and supply inventories to ensure critical parts and supplies are in place to maintain systems with limited downtime.

Administers, updates, and troubleshoots corporate telephony system.

Other duties as directed by the Coworker Technology Manager.
Qualifications
High School Diploma or equivalent

3 years of experience in an IT technical support position.
Other Required Qualifications
Installing and supporting PCs, laptops, printers, and telecommunication equipment.

Demonstrated experience installing and supporting Mac OSX, Windows 7/10, MS Office/O365, and other desktop related applications.

Experience with Active Directory (creating accounts, changing accounts, adding objects to OU's).

Knowledge of network and server administration and troubleshooting a plus.

Working with VPN technologies.

Knowledge of IT technologies such as Citrix.

Outstanding customer service skills.

Proven ability to keep up to date with the latest IT technologies.

Well-developed communication skills – oral, written, and listening.

Must have excellent interpersonal and motivation skills.

Ability to work independently and in a dynamic environment.

Strong organizational skills and ability to prioritize.

PC Imaging experience is required.

Occasional travel may be required.

Must be willing to respond to on-call pager system after hours for support emergencies.

Flexible working hours.

Lift up to 50 lbs., with or without assistance, on occasion.

Lift up to 20 lbs., unassisted on a regular basis.
Preferred Qualifications
Associates Degree in IT related field

A+ N+ Certified Support Center analyst (HDI)
Technology Support Technician - 2ND SHIFT
* North Las Vegas, NV *
20001656
CDW is an equal opportunity/affirmative action employer committed to a diverse and inclusive workplace. All qualified applicants will receive consideration for employment without regards to race, color, religion, sex, sexual orientation, gender identity, national origin, disability status, protected veteran status or any other basis prohibited by law. If you are an individual with a disability and need assistance in applying for a position, please contact us at Helpdesk-Recruiting@cdw.com.
CDW