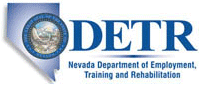 Job Information
Army National Guard Units

SURFACE MAINTENANCE MECHANIC

in

North Las Vegas

,

Nevada
Summary
This position is for a SURFACE MAINTENANCE MECHANIC, PD# D1194000, part of the Nevada Army National Guard. This position is located in the Joint Forces Headquarters-State, Logistics Directorate (J-4), Surface Maintenance Facility. The purpose of this position is to perform maintenance, repair, troubleshooting, inspection, and/or overhaul of a variety of combat, tactical, commercial, and special purpose vehicles and equipment.
Responsibilities
(1) Troubleshoots, performs maintenance and major repairs on heavy-duty mobile equipment, combat, tactical and automotive vehicles. This may include self-propelled artillery, tracked cargo and personnel carriers, road graders, mobile cranes, front loaders, conveyors, bulldozers, power shovels, compressors, generators, tanks, tracked combat vehicles, sedans, buses, all terrain vehicles, trucks, semi trailers, forklifts, tractors, and accessory equipment. Troubleshoots, repairs and overhauls major systems to include internal combustion engines, turbine engines, automatic and non-automatic transmissions, heavy duty drive line systems, and hydraulic utility systems and controls. Makes repairs to assemblies and components such as voltage regulators, generators/alternators, brake cylinders, etc. Performs work in accordance with modification work orders, technical manuals, lubrication orders, maintenance bulletins, regulations or management policies. repairs a variety of more complex major systems to include engines, cross drive or similar multi-system transmissions and a variety of intricate fuel injection systems. (2) Troubleshoots equipment and diagnoses the cause of mechanical failures by means of visual and auditory checks and/or uses test equipment such as engine analyzers, compression testers, voltmeters, ohmmeters, pressure gauges, and computer diagnostic tools. Utilizes embedded diagnostics in equipment and a wide variety of original equipment manufacturer system analyzers in order to determine the exact nature or extent of repair. Determines what adjustments may be necessary to complete work orders, and whether any additional repairs other than those specified or indicated on the work order are necessary. (3) Removes and disassembles engines and major assemblies, sub-assemblies, components, and fuel, hydraulic, and oil pressure systems. Makes the appropriate repairs, overhaul, or modifications in accordance with the proper repair specifications and procedures. Reassembles engines and other systems, and adjusts, tests, and reinstalls in vehicles and equipment as necessary. Makes adjustments and repairs to electrical and suspension systems. May install pistons, sleeves, rings, bearings, rods, crankshafts, timing gears, and rocker arms. May be required to perform fuel injection equipment repair, overhaul, rebuild, and calibration duties utilizing a variety of complex test and calibration equipment. (4) Independently performs repairs and maintenance functions in remote locations that can be accomplished by removing, cleaning, reinstalling, or replacing defective parts of components and systems such as injectors, leaking wheel cylinders, corroded mufflers, fuel tanks, brake cylinders and worn brake shoes, voltage regulators, generators, injector pumps, and fuel pumps. Provides technical guidance and specialized team leadership to lower grade employees within the team. Assists lower grade mechanics in performing major repair work. May provide Field and limited Sustainment maintenance at unit locations as part of a "contact team." Recovers and evacuates inoperable vehicles from the unit location of breakdown. Assists higher graded mechanics in repairing a variety of interconnected systems such as electrical, air and hydraulic systems, complex state of the art electrical and electronic systems that use specialized diagnostic equipment to identify problems, complex fuel injection systems and other similar complex systems. (5) Conducts readiness and repair inspections on vehicles and associated equipment supported by the activity. Perform operational inspections and ensures vehicles and equipment are properly serviced, including brake adjustments, replacing hydraulic fluids, greasing, cleaning, etc., and perform other preventive maintenance operations as required. Inspects supported equipment prior to use during Inactive Duty Training and Annual Training, to ensure that it is functioning properly. May inspect in-process repair work of lower graded repairer to ensure equipment is being repaired in accordance with pertinent requirements. May serve as a commodity inspector during Command Maintenance Management evaluations or as a member of a Maintenance Assistance Instruction Team. Instructs operator/crew in the maintenance of equipment and provides technical advice and assistance to supported units when requested. (6) May maintain and repair electronics communication equipment by removing and replacing components and elements. Equipment includes such items as radios, field telephones, amplifiers, switchboards, recorders, intercoms. (7) Assists in the maintenance of production reports and records, and makes recommendations to the supervisor. Plans, organizes, and performs technical analyses as required or assigned. Makes recommendations to the supervisor as to adjustments necessary to effectively, efficiently and economically accomplish the work and maximize production. (8) Performs other duties as assigned.
Requirements
Conditions of Employment
MILITARY REQUIREMENTS: Compatible military grade and assignment required prior to the effective date of placement. In compliance with Title 32 United States Code, the compatible military skill set is determined by the applicable service manpower requirements. Upon selection, individuals are assigned to the authorized position and its compatible military skill in accordance with Air force skill classification directives, statutes, and National Guard Bureau regulations. The Dual Status technician must obtain and maintain all military skill requirements in regard to training, education, certifications, and experience. If you are not sure you are eligible for military membership, please contact a National Guard recruiter prior to applying for this position. Compatible Military Assignment:
ENLISTED: E-4 to E-9
Compatible MOS: 91 Series *Other Requirements & Conditions of Employment:
National Guard Membership is required.

Males born after 31 December 1959 must be registered for Selective Service.

Federal employment suitability as determined by a background investigation.

Must be able to obtain and maintain the appropriate security clearance of the position.

May be required to successfully complete a probationary period.

Must maintain local network access IAW AR 25-2.

Wear the uniform appropriate for the members' grade and component of the armed forces, maintaining standards of conduct and appearance.

This position is covered by the Domestic Violence Misdemeanor Amendment (30 Sep 96) of the Gun Control Act (Lautenberg Amendment) of 1968. An individual convicted of a qualifying crime of domestic violence may not perform the duties of this position.

Ability to establish effective professional working relationships with coworkers and customers, contributing to a cooperative working environment and successful accomplishment of the mission.

May occasionally be required to work other than normal duty hours; overtime may be required.

The duties and responsibilities of your job may significantly impact the environment. You are responsible to maintain awareness of your environmental responsibilities as dictated by legal and regulatory requirements, your organization, and its changing mission.

For positions requiring the operation of motor vehicles, candidates must have a valid state driver's license.
Qualifications
In order to qualify for this position, your resume must provide sufficient experience and/or education, knowledge, skills, and abilities, to perform the duties of the specific position for which you are being considered. Education requirement is based upon the qualification standards for the specific position and is stated under the heading "EDUCATION". Your resume is the key means we have for evaluating your skills, knowledge, and abilities, as they relate to this position. Therefore, we encourage you to be clear and specific in describing your experience. EACH APPLICANT MUST FULLY SUBSTANTIATE (IN THEIR OWN WORDS) THAT THEY MEET THE REQUIREMENTS OF THE SPECIALIZED EXPERIENCE LISTED BELOW; OTHERWISE, THE APPLICANT WILL BE CONSIDERED UNQUALIFIED FOR THIS POSITION. DO NOT COPY FROM THE VACANCY ANNOUNCEMENT OR THE POSITION DESCRIPTION OR YOU MAY BE DISQUALIFIED. GENERAL EXPERIENCE: Must possess experience or training which demonstrates knowledge of equipment to be able to do routine jobs, simple preventative maintenance tasks, and is able to use common tools and equipment in the line of work. SPECIALIZED EXPERIENCE: Must possess experience or training diagnosing, repairing, overhauling, and modifying more complex vehicles, equipment, and more complicated systems. Experience which has provided a thorough knowledge of diagnostic equipment. Experience applying independent judgment in determining methods and techniques required to solve unusually complex maintenance and repair problems. Experienced in testing, inspecting, and evaluating the work performed on vehicles, equipment and systems.
Education
There is no specific education requirement for this position. The applicant's record of experience and/or training must show possession of the knowledge, skills and abilities needed to fully perform the duties of the position. You must provide transcripts or other documentation to support your Training/Educational claims. To receive credit for Training/Education, you must provide documentation of proof that you meet the Training/Education requirements for this position.
Additional Information
If you are a male applicant who was born after 12/31/1959 and are required to register under the Military Selective Service Act, the Defense Authorization Act of 1986 requires that you be registered or you are not eligible for appointment in this agency (https://www.sss.gov/RegVer/wfRegistration.aspx).

No PCS funds are available.

This is a Bargaining Unit position.

Applicants who feel they have restoration rights to this position should contact the HRO.

Military Incentives - Bonuses and Student Loan Repayment Program: If you are selected for this position, you may lose your eligibility for your National Guard Enlistment/Reenlistment Bonus and/or Student Loan Repayment Program incentives. In order to avoid losing your incentive eligibility, you should check with your incentives manager prior to accepting an offer for the position.

Participation in Direct Deposit is mandatory. If you are unable to apply online or need to fax a document you do not have in electronic form, view the following link for information regarding an Alternate Application. AREA OF CONSIDERATION: In accordance with the State Merit Placement Plan, candidates will be considered in order of their area of consideration category as appropriate. CONVERSION OF TEMPORARY/INDEFINITE POSITION: Positions advertised as Indefinite or Temporary may be non-competitively converted to permanent without competition at a future date contingent upon available funding. PERMANENT CHANGE OF STATION (PCS): PCS funding is NOT authorized. If you do not reside in the location of the position, you will be required to relocate at your own expense. RECRUITMENT/RELOCATION INCENTIVE: Recruitment or Relocation incentives have not been approved and are NOT authorized. SELECTED RESERVE INCENTIVE PROGRAM: Acceptance of this position will cause termination of Federal bonuses pursuant to respective Selected Reserve Incentive Programs (SRIP). This termination may be with or without recoupment of payments already made.