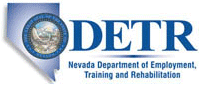 Job Information
Invenergy Services Inc.

O & M Manager - Solar

in

North Las Vegas

,

Nevada
Invenergy drives innovation in energy. Powered by decades of entrepreneurial experience and unparalleled execution, we solve the energy challenges facing our customers and communities. We provide power generation and storage solutions at scale around the world to create a cleaner energy future. We develop. We build. We own. We operate. We are Invenergy.
Job Description
Invenergy believes inclusion drives innovation
Diverse teams are better teams. The perspectives and experiences that people from different backgrounds bring to an organization drive better decisions and improve business results. Invenergy employees are inclusive and welcoming of all colleagues of all backgrounds, genders, races, sexual orientations, religions and abilities.
About The Site
The O&M manager will be responsible for overseeing 4 Solar Energy Centers in the Western United States: Harry Allen (NV), Luning (NV), Desert Green (CA), Millican/Prineville (OR).
Position Overview
As an Operations & Maintenance Manager you will be responsible for managing these Energy Centers.
Responsibilities
Manage all aspects of the day to day operation of the facility in a safe and environmentally sound manner.

Prepare and implement plant operating and maintenance procedures ensuring compliance with all Federal, State and Local requirements.

Recruit, select, train and manage plant operating, maintenance and administrative staff.

Prepare annual operating budgets and periodic status reports.

Interface and coordinate with local customers and suppliers.

Procure parts, materials, services and support resolution of technical issues.

Ensure compliance with all project safety, environmental and contractual responsibilities.

Provide a high level of professionalism and technical expertise.

Perform routine Quality Assurance checks of solar technician work.

Assist solar technicians from time to time in various solar maintenance and troubleshooting activities.
Required Skills
A minimum of two (4) years of supervisory/management experience.

A minimum of 10 years of experience in a manufacturing or skilled trade environment

Computer proficiency with Microsoft Office software.

Excellent verbal and written communications skills.

Must be able to work outdoors in inclement weather, climb portable ladders without assistance

This position may require the ability to remotely manage new projects in a region of X miles, so candidate must be willing to travel up to 50% as business needs warrant.

Willing to work nights during scheduled and unscheduled maintenance activities

Ability to move and manipulate up to 45 kg (100 pounds).

Valid driver's license and acceptable driving record.
Preferred Education and/or Work Experience
Experience in electrical generation facilities

Experience with PV maintenance, including DC systems, AC medium voltage systems, and network communications and monitoring

Experience with the operation of various SCADA systems

Skilled in the use of testing equipment and tools such as Thermographic Electrical Inspection, I-V Curve Tracing, Meggers, and Ground Fault Detection

Strong Analytical and Diagnostic capabilities to troubleshoot and correct problems found

Knowledge of National Electrical Code (NEC) and standard practices

Ability to read and understand electrical single-line and three-line diagrams / schematics
Individuals receiving conditional offers of employment will be subject to drug testing and must receive a negative result to begin working for the company.
We foster an entrepreneurial culture driven by teamwork and collaboration. In fields spanning engineering, development, finance, legal, government affairs, communications and information technology, we are led by an experienced leadership team that has worked together in the clean energy industry for more than 25 years. At Invenergy, you will work in a dynamic environment in which you can utilize and develop your technical expertise to solve the energy challenges facing our customers and communities.