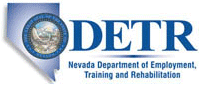 Job Information
Intermountain Healthcare

Nurse Practitioner/Physician Assistant Fellow

in

North Las Vegas

,

Nevada
Job Description:
This position is accountable for the provision of patient care and other activities as permitted by licensure and defined within Credentialing and Privileging documentation (hospital), Credentialing and Scope of Practice (Medical Group), Delegation of Services Agreement (DOPL) or other similar documentation as appropriate. As part of that patient care, this position is accountable to: deliver optimal patient care through effective clinical practice; education of the patient, patient's family, clinical staff, and others; consultation with other healthcare providers; and maintain current knowledge regarding options for optimal patient care and outcomes.
Intermountain Healthcare (https://hcpnv.com/) is a system of 24 hospitals, a broad range of clinics and services, 160 clinics, a Medical Group of 2,400+ employed physicians and advanced practitioners, and health insurance plans from SelectHealth. Ranked in the top five of our nation's health systems for quality, cost, and innovation, Intermountain Healthcare brings 45 years' experience in making care more accessible and affordable.
The Advanced Practice Provider (APP) Primary Care Fellowship (https://hcpnv.com/fellowships/) is our selective program for recent Nurse Practitioner and/or Physician Assistant graduates with an interest in furthering their education in the field of senior-focused Primary Care. The Primary Care Fellowship is a three‑year commitment limited to Nurse Practitioners or Physician Assistants who recently graduated from an accredited school within the past 12 months or have less than six months working experience.
In addition to applying for this position by clicking the Apply button and submitting an application online, candidates must also submit an application (https://hcpnv.com/wp-content/uploads/2020/12/2021-APP-Fellowship-Application-rc.pdf) to the Admissions Committee. The application deadline is March 6, 2021. Qualified candidates will then go through an interview process with the program director, medical director, operations director, and Admissions Committee.
Primary Care Fellows receive:
Competitive salary and benefits

Weekly didactic lectures in various areas of healthcare

Clinic rotations through 11 specialties

Handson training by clinical faculty in our myGeneration clinics
Requirements
Must have a current and unrestricted Nurse Practitioner or Physician Assistant license in Nevada AND have taken board examinations prior to start date (anticipated start date: July 12, 2021)

Certificate of completion from an accredited Nurse Practitioner or Physician Assistant program within the last 12 months and be employed for no more than six months as an APP.

Current Nevada DEA certificate required prior to start date or in process

BLS certification required prior to start date or in process
Physical Requirements:
Location:
Clinic Sunridge Heights, Clinic West Craig
Work City:
North Las Vegas
Work State:
Nevada
Scheduled Weekly Hours:
40
Being a part of Intermountain Healthcare means joining a world-class team of over 38,000 employees and caregivers while embarking on a career filled with opportunities, strength, innovation, and fulfillment. Our mission is: Helping people live the healthiest lives possible.
Our patients deserve the best in healthcare, and we deliver.
To find out more about us, head to our career site here (https://intermountainhealthcare.org/careers/?utm_source=Workday&utm_medium=Redirect&utm_campaign=CareerHome_workday) .
ADA Statement:
Intermountain Healthcare strives to make the application process accessible to all users. If you would like to contact us regarding the accessibility of our website or need assistance completing the application process, please contact 1-800-843-7820 or email recruitment@imail.org . This contact information is for accommodation requests only and cannot be used to inquire about the status of applications.
Equal Opportunity Employer
Intermountain Healthcare is an equal opportunity employer. Qualified applicants will receive consideration for employment without regard to race, color, religion, sex, sexual orientation, gender identity, national origin, disability or protected veteran status.
The primary intent of this job description is to set a fair and equitable rate of pay for this classification. Only those key duties necessary for proper job evaluation and/or labor market analysis have been included. Other duties may be assigned by the supervisor.
All positions subject to close without notice. All qualified applicants will receive consideration for employment without regard to race, color, religion, sex, sexual orientation, gender identity, age, national origin, disability or protected veteran status. Women, minorities, individuals with disabilities, and veterans are encouraged to apply.
Thanks for your interest in continuing your career with our team!
Intermountain Healthcare