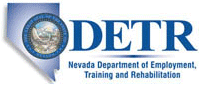 Job Information
Smithfield

Food Safety Technician- Saratoga

in

North Las Vegas

,

Nevada
Job Locations
US-NV-North Las Vegas
Your Opportunity
Are you an ambitious, compliance-focused Food Safety/Quality Assurance professional that excels in highspeed work environments; evaluating processes, and identifying opportunities to mitigate deficiencies? Then join one of the country's top 25 consumer packaged goods companies, Smithfield Foods!
As part of our FS/QA team, you would conduct routine sanitation checks, ensuring that HAACP and USDA regulations are strictly enforced. Providing technical expertise to track product from start to finish, and develop corrective actions when needed. You will be responsible for ensuring that we are able to safely deliver the best Smithfield, Eckrich, Nathan's Famous, or any of our product brands to customers and consumers.
Under direction of Quality Assurance Management, this role works closely with Sanitation Supervisor and Food Safety Specialist to develop and maintain sanitation procedures and documentation; and complete food safety tasks such as sanitation verifications, environmental monitoring sample collection, facility and operational audits and special projects.
For more information, visit www.saratogafs.com/ or www.smithfieldfoods.com, and connect with us on Facebook, Twitter, LinkedIn, and Instagram.
Core Responsibilities
Partners with Sanitation Supervisor and writes Sanitation procedures and creates forms for sanitation and cleaning documentation.

Collects environmental samples and performs investigation projects.

Performs Sanitation verification samples and audits as needed.

Assists in developing sanitation training materials for delivery by Sanitation or Operations Supervisors. Maintains Sanitation employee training records and files.

Maintains sanitation files in audit ready mode.

Participates in Sanitation, Operations and QA improvement projects.

Maintains inventory of Sanitation supplies and coordinates re-orders with vendors, as necessary.

Conducts compliance audits in support of the food safety and quality standards.

Conducts Pre-Operational and Operational start up inspections and audits to verify compliance to GMP's and specifications.

Effectively communicates with all functional departments including production, warehouse, maintenance, etc.

Attends and participates in all required meetings.

Follows company's programs, procedures, techniques, and systems to ensure products are in compliance with regulatory agencies standards.

Practices all aspects of the food safety and quality management systems.

Complies with enforcement of all GMP policies, documentation, and record keeping in accordance with company standards.

After completion of external environmental monitoring training class and knowledge demonstration, assists in design and then implements environmental sampling programs.
The above statements are intended to describe the general nature and level of work being performed by people assigned to this job. They are not intended to be an exhaustive list of all responsibilities, duties, and skills required of personnel so classified. May perform other duties as assigned.
Qualifications
To perform this job successfully, an individual must be able to perform each essential duty satisfactorily. The requirements listed below are representative of the knowledge, skill, and/or ability required. Reasonable accommodations may be made to enable individuals to perform the essential functions.
3+ years' experience in food manufacturing sanitation or quality, required.

Associate's Degree in scientific or operations area, preferred.

Must complete Orientation prior to first day of assignment

Must complete Employee Awareness

Safety P.P.E. Requirements: Proper Attire, Safety Glasses, Ergonomics, and Steel Toe Shoes

Must complete Hearing Conservation, Hazard Risk Analysis, Fire Safety, Machine Guarding, Emergency Preparedness, Bloodborne Pathogens, Electrical Safety, Confined Space, Ladder/Knife Safety and Fall Protection training

Must complete initial safety procedures

Proficient in Word, Excel and Powerpoint documents to prepare and maintain procedures, forms and records.

Ability to read, analyze, and interpret documents such as chemical labels, operational procedures, training instructions or other materials.

Ability to accurately record and interpret data testing results.

Ability to write, present information and respond to questions from line personnel, peers, and management.

Ability to apply mathematical concepts such as rations and percentages.

Ability to define problems, collect data, establish facts and draw valid conclusions.

Ability to follow GMPs and other Food Safety and Quality requirements

Working knowledge of food plant sanitation procedures and programs

Ability to work with others such as Sanitors and Maintenance to investigate equipment construction and operation, create procedures that accurately describe how to clean equipment and facility areas.
Work Environment & Physical Demands
The work environment characteristics & physical demands described here are representative of those an employee encounters while performing the essential functions of this job. Reasonable accommodations may be made to enable individuals with disabilities to perform the essential functions.
Office and plant setting. The plant environment will include wet or humid conditions (non-weather related), extreme cold and heat (non-weather related), working near moving mechanical parts, exposure to fumes or airborne particles, and chemicals.

Noise level in the work environment is usually moderate but can be loud when in the production area.

Occasionally lift and/or move up to 50 pounds

Specific vision includes close vision, distance vision, and ability to adjust focus.

Frequently required to stand; walk; use hands to handle, or feel; reach with hands and arms; stoop, kneel, crouch, or crawl and talk or hear.
Careers and Benefits
To learn more about Smithfield's benefits, visit smithfieldfoods.com/careerbenefits.
About Smithfield Foods
Headquartered in Smithfield, Va. since 1936, Smithfield Foods, Inc. is an American food company with agricultural roots and a global reach. Our 40,000 U.S. and 15,000 European employees are dedicated to producing "Good food. Responsibly.®" and have made us one of the world's leading vertically integrated protein companies. We have pioneered sustainability standards for more than two decades, including many industry firsts, such as our ambitious commitment to cut our carbon impact by 25 percent by 2025. We believe in the power of protein to end food insecurity and have donated hundreds of millions of food servings to our neighbors in need. Smithfield boasts a portfolio of high-quality iconic brands, such as Smithfield®, Eckrich® and Nathan's Famous®, among many others. For more information, visitwww.smithfieldfoods.com, and connect with us onFacebook (https://www.facebook.com/SmithfieldFoods/) , Twitter (https://twitter.com/SmithfieldFoods?ref_src=twsrc%5Egoogle%7Ctwcamp%5Eserp%7Ctwgr%5Eauthor) , LinkedIn (https://www.linkedin.com/company/smithfield-foods) and Instagram (https://www.instagram.com/smithfieldfoods/?hl=en) .
EEO/AA Information
Smithfield, is an equal opportunity employer committed to workplace diversity. All qualified applicants will receive consideration for employment without regard to race, color, religion, sex, sexual orientation, national origin, age, gender identity, protected veterans status, status as a disabled individual or any other protected group status or non-job characteristic as directed by law.
Refer this job to a friend (https://careers-smithfield.icims.com/jobs/14429/food-safety-technician--saratoga/job?mode=apply&apply=yes&in_iframe=1&hashed=-336235602)
Connect With Us!
(function(d, s, id) { var js; if (d.getElementById(id) || typeof(icimsAsyncLoadScript) === 'undefined') return; var jobtargetJssdkParams = new Array(); jobtargetJssdkParams['id'] = id; jobtargetJssdkParams['data-applicant-info'] = 'false'; icimsAsyncLoadScript('https://analytics.click2apply.net/ats/icims/v1.0.js', jobtargetJssdkParams); }(document, 'script', 'jobtarget-jssdk')); (https://careers-smithfield.icims.com/connect?back=intro&in_iframe=1&hashed=-435800064)
ID2020-14429
Job LocationsUS-NV-North Las Vegas
CategoryQA/Food Safety
TypeFull-Time
FLSA StatusHourly
Shift2nd Shift