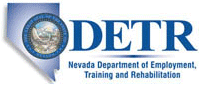 Job Information
National General Insurance Company

Quality Control Technician - REMOTE

in

Nevada
Primary Purpose:
Complete quality control (QC) audits within designated areas of responsibility by evaluating processes for the business unit, National General Lender Services clients, and the quality team.
Essential Duties and Responsibilities:
Following is a summary of the essential functions for this job. Other duties may be performed, both major and minor, which are not mentioned below. Specific activities may change from time to time.
Perform quality control audits as directed by management, and within established production and accuracy standards

Utilize knowledge of operating policies and procedures to recommend solutions for enhancing operations while aligning with client expectations and corporate objectives

Assist with record-keeping by conducting audits on transactions within area of responsibility and assisting with documentation of auditing procedures to ensure current and accurate capture of team operations

Assist with onboarding of new analysts by sharing technical knowledge, demonstrating responsibilities through job shadowing, and responding to questions in order to contribute to team growth and development

Assist with vetting of identified defects with operational leaders via e-mail, dispute process and conference calls

Perform job duties with a high level of integrity and accuracy, in order to support a high level of department performance, and protect the overall integrity and objectiveness of the quality process

Contribute to a positive work environment by demonstrating cultural expectations and influencing others to reward performance and value "can do" people, accountability, diversity and inclusion, flexibility, continuous improvement, collaboration, creativity and fun

Support National General Insurance values in personal work behaviors, decision-making, contributions and interpersonal interactions; manage own career development by soliciting feedback and valuing other perspectives
Minimum Skills and Competencies:
The requirements listed below are representative of the knowledge, skill and/or ability required. Reasonable accommodations may be made to enable individuals with disabilities to perform the essential functions.
Bachelor's Degree or in-lieu of degree equivalent education, training and work-related experience

1+ years relevant experience

Working knowledge of database systems, applications, and technology relevant to area of responsibility

Proficient in Microsoft Office (Word, Excel, Outlook, PowerPoint)

Support the completion of multiple complex tasks

Conceptualize creative solutions that yield effective process improvements

Follow established audit guidelines, focusing on detail, in order to complete tasks attentively, thoroughly, and accurately

Communicate information in a clear, well-organized, and professional manner

Escalate issues when appropriate

Strong attention to detail

Ability to remain objective, and keep an open mind while conducting audits

,Adapt, and be flexible in a complex, changing work environment

Demonstrate interest in enhancing knowledge, seeks opportunities for growth

Works independently with little supervision
Desired Skills:
Working knowledge of insurance industry products and services

Working knowledge of continuous improvement techniques and testing principles

Experience with database systems and process improvement; general mortgage servicing experience

Identify strengths and weaknesses of solutions to identified problems using a logical, cost benefit type of thought process

Adjust plans, goals, actions, or priorities to meet changing situations
#LI-JD1
#LI-Remote
National General Holdings Corp. is an Equal Opportunity (EO) employer – Veterans/Disabled and other protected categories. All qualified applicants will receive consideration for employment regardless of any characteristic protected by law. Candidates must possess authorization to work in the United States, as it is not our practice to sponsor individuals for work visas.
In the event you need assistance or accommodation in completing your online application, please contact NGIC main office by phone at (336) 435-2000.
National General is a fast paced, dynamic, and entrepreneurial organization. We are a specialty personal lines insurance holding company. Through our subsidiaries, we provide a variety of insurance products, including personal and commercial automobile, homeowners, umbrella, recreational vehicle, supplemental health, lender-placed and other niche insurance products. Our team members live by and exemplify what we call the 4Es. At National General, we are Energized, Engaged, Empowered, and we Execute every day in order to provide an exceptional experience for our customers! We are passionate about our organization and the value that we add every day. A successful candidate with National General will embody the 4Es. Our team is poised to outperform the competition. We are National General Insurance and with us you can be extraordinary! Come join our team! To learn more click here (https://careers.nationalgeneral.com/) .