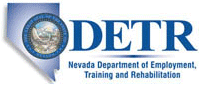 Job Information
State of Nevada

INSURANCE REGULATION LIAISON

in

Nevada
INSURANCE REGULATION LIAISON
APPROXIMATE ANNUAL SALARY -
$69,739.20 to
$104,901.12
PAY GRADE: 42
For more information on benefit and retirement programs, please see the sections below.
In order to receive consideration, applicants must indicate their availability for any work type, travel, and location requirements listed.
JOB INFORMATION
Work Type: A Permanent, full time vacancy
Department: Business and Industry
Division: Insurance
Location: Carson, Minden, Gardnerville, Genoa
Job Class Code:
11.405
RECRUITMENT INFORMATION
Announcement Number: 40781
Open to all qualified persons.
Posted
09/29/2020
Recruiter:
ROSANA
WOOMER
Phone: (775)684-0132
Email: rwoomer@admin.nv.gov
Applications accepted
until recruitment needs are satisfied
** Qualified individuals are encouraged to apply immediately. Lists of eligible candidates will be established and hiring may occur early in the recruiting process. Recruitment will close without notice when a sufficient number of applications are received or a hiring decision has been made.
The Position
Under general direction of the Commissioner of Insurance, coordinate, review and control major technical
projects of the Division of Insurance related to the following areas: consumer services, life and health, property
and casualty, captive insurers, self-insurance for worker's compensation and producer licensing; and plan and
direct other areas of insurance regulation as assigned by the Commissioner. Incumbents possess a degree of knowledge and proficiency sufficient to perform advanced-level work and may provide work direction and training to others.
The Department of Business and Industry, Insurance Division in Carson City, Nevada is recruiting for an Insurance Regulation Liaison (IRL). The incumbent will develop and coordinate the regulations for the Division of Insurance, track and analyze legislation, and work on special projects as assigned. This position has a travel requirement of up to 25%.
The State of Nevada is committed to Equal Employment Opportunity/Affirmative Action in recruitment of its employees and does not discriminate on the basis of race, color, national origin, religion or belief, age, disability, sex, sexual orientation, gender identity or expression, pregnancy, domestic partnership, genetic information (GINA), or compensation and/or wages.
THIS RECRUITMENT MAY CLOSE AT ANY TIME BASED ON THE AMOUNT OF APPLICATIONS RECEIVED. QUALIFIED APPLICANTS ARE ENCOURAGED TO APPLY AS SOON AS POSSIBLE.
To see full Class Specifications visit:
http://hr.nv.gov/Resources/ClassSpecs/ClassSpecifications-110/
To Qualify:
In order to be qualified, you must meet the following requirements:
Education and Experience (Minimum Qualifications)
Bachelor's degree from an accredited college or university in public administration, business administration, economics, finance, insurance, accounting, statistics or actuarial science and three years of professional managerial or supervisory experience which included policy formulation or decision making responsibility in a regulatory area. Experience must include interpretation and application of complex local, state or federal regulations, technical journals, or legislative proposals and studies; conducting research and preparing recommendations for management; analysis of ordinance, code, bulletins, legislative, or regulatory writing, and development of regulations and/or policies and procedures; OR an equivalent combination of education and experience as described above.
Special Notes
A law degree may be substituted for two years of experience.
The professional designation of Chartered Property and Casualty Underwriter (CPCU) or Chartered Life Underwriter (CLU) may be substituted for one year of experience.
Special Requirements
This position has a 25% travel requirement.
This position requires a valid driver's license or evidence of equivalent mobility at the time of appointment and for continuing employment.
The Examination
Application Evaluation Exam
The exam will consist of an application evaluation. It is essential that applications include detailed information with time frames regarding education and experience. The most qualified applicants will be contacted by the hiring agency for interview. The hiring agency may require specific skills related testing as part of the interviewing process.
The following additional questions are part of this Recruitment
1) Do you have experience testifying before legislative, regulatory, or other rulemaking bodies? Please identify where you gained this experience.
INFORMATIONAL LINKS
For more information about state employment, visit the following:
Division of Human Resource Management: http://hr.nv.gov
Public Employees Retirement System: http://www.nvpers.org
Public Employees Benefits Program: http://pebp.state.nv.us
More Benefits Information: http://nvjobs.nv.gov/Applicants/EB
REFER A FRIEND
Help us reach qualified candidates! Refer a friend by clicking here:
Email
Direct Inquiries or Correspondence to:
Division of Human Resource Management Northern Nevada 209 East Musser Street, Room 101 Carson City, Nevada 89701-4204TDD for the Hearing Impaired (800) 326-6868
Division of Human Resource Management Southern Nevada 555 East Washington Avenue, Suite 1400 Las Vegas, Nevada 89101-1046TDD for the Hearing Impaired (800) 326-6868
To begin the application process, click on the Apply button. Click Cancel to return to the previous page.