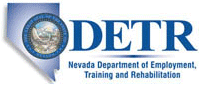 Job Information
State of Nevada

INSURANCE ACTUARIAL ANALYST 2

in

Nevada
INSURANCE ACTUARIAL ANALYST 2
APPROXIMATE ANNUAL SALARY -
$59,236.56 to
$88,698.24
PAY GRADE: 39
For more information on benefit and retirement programs, please see the sections below.
In order to receive consideration, applicants must indicate their availability for any work type, travel, and location requirements listed.
JOB INFORMATION
Work Type: A Permanent, full time vacancy
Department: Business and Industry
Division: Insurance
Location: Carson, Minden, Gardnerville, Genoa
Job Class Code:
07.710
RECRUITMENT INFORMATION
Announcement Number: 36068
Open to all qualified persons.
Posted
01/08/2019
Recruiter:
ROSANA
WOOMER
Phone: (775)684-0132
Email: rwoomer@admin.nv.gov
Applications accepted
until recruitment needs are satisfied
** Qualified individuals are encouraged to apply immediately. Lists of eligible candidates will be established and hiring may occur early in the recruiting process. Recruitment will close without notice when a sufficient number of applications are received or a hiring decision has been made.
The Position
Insurance Actuarial Analysts analyze actuarial data to either establish or review insurance rates for appropriateness and compliance with statutes and regulations; review property/casualty or life/health rate filings to determine an insurance company's financial soundness; ensure that rates are commensurate with benefits; analyze actuarial data used in insurance company annual statements; and ensure compliance with State and federal insurance laws and regulations.
Incumbents possess a degree of knowledge and proficiency sufficient to perform work independently with little or no additional training.
This position is within the Division of Insurance, Life and Health Section, in Carson City, Nevada. The incumbent will serve as a point of contact for the Division on a variety of matters related to Life and Health Insurance including form filings and health care reform activities. The incumbent will work collaboratively and communicate effectively with peers, co-workers, management, staff from other state agencies, members of the public, public officials and vendors. This position has a travel requirement of up to 25%.
To see full Class Specifications visit:
http://hr.nv.gov/Resources/ClassSpecs/ClassSpecifications-70/
To Qualify:
In order to be qualified, you must meet the following requirements:
Education and Experience (Minimum Qualifications)
Bachelor's degree from an accredited college or university in actuarial science, statistics or mathematics, accounting, economics and two years of experience in performing actuarial analysis that included interpretation and application of statutes and regulations pertaining to rate filings; resolving consumer complaints and responding to other inquiries; preparing written opinions and making presentations before a hearing body; or two years of experience in the preparation, analysis, application and review of rates and rating plans in a regulatory agency, insurance company or other rate setting organization; OR two years of experience as an Insurance Actuarial Analyst I in Nevada State service; OR an equivalent combination of experience and education as described above.
Special Notes
Passing two Actuarial examinations offered by a recognized actuarial society is considered equivalent to one year of experience.
Please attach a copy of any Actuarial examinations to your online application.
Certain insurance-related credentials and designations as identified by the hiring agency may count toward satisfying the experience requirement.
Special Requirements
A State of Nevada/FBI background check will be required of the selected applicant.
The Examination
Application Evaluation Exam
The exam will consist of an application evaluation. It is essential that applications include detailed information with time frames regarding education and experience. The most qualified applicants will be contacted by the hiring agency for interview. The hiring agency may require specific skills related testing as part of the interviewing process.
The following additional questions are part of this Recruitment
1) Do you have experience with life insurance products including long term care insurance products? Please explain when and where you obtained this experience and be sure it is noted on your application.
2) Please attach any insurance-related credentials and designations with your on-line application if you have any.
INFORMATIONAL LINKS
For more information about state employment, visit the following:
Division of Human Resource Management: http://hr.nv.gov
Public Employees Retirement System: http://www.nvpers.org
Public Employees Benefits Program: http://pebp.state.nv.us
More Benefits Information: http://nvjobs.nv.gov/Applicants/EB
REFER A FRIEND
Help us reach qualified candidates! Refer a friend by clicking here:
Email
Direct Inquiries or Correspondence to:
Division of Human Resource Management Northern Nevada 209 East Musser Street, Room 101 Carson City, Nevada 89701-4204TDD for the Hearing Impaired (800) 326-6868
Division of Human Resource Management Southern Nevada 555 East Washington Avenue, Suite 1400 Las Vegas, Nevada 89101-1046TDD for the Hearing Impaired (800) 326-6868
To begin the application process, click on the Apply button. Click Cancel to return to the previous page.