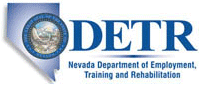 Job Information
State of Nevada

HEALTH RESOURCE ANALYST 2 - DPBH- HIV- Las Vegas

in

Nevada
HEALTH RESOURCE ANALYST 2
APPROXIMATE ANNUAL SALARY -
$51,281.28 to
$76,170.24
PAY GRADE: 35
For more information on benefit and retirement programs, please see the sections below.
In order to receive consideration, applicants must indicate their availability for any work type, travel, and location requirements listed.
JOB INFORMATION
Work Type: Permanent, full time vacancies as they may occur
in this geographical location.
Department: Health and Human Services
Division: Public and Behavioral Health
Location: Las Vegas, Boulder City, Indian Springs, Jean, Henderson
Job Class Code:
10.507
RECRUITMENT INFORMATION
Announcement Number: 40712
Open to all qualified persons.
Posted
09/14/2020
Close Date:
10/14/2020
Recruiter:
NANCY
PANOZZO
Phone: (775)684-0129
Email: nspanozzo@admin.nv.gov
Applications accepted
for another 21 Days 2 Hrs 29 Mins
The Position
Health Resource Analysts assist in the development, maintenance, implementation, and revision of State health care policies and programs.
The Health Resource Analyst II position is with the Division of Public and Behavioral Health, Community Health Services, Office of HIV. This position serves as the lead for HIV epidemiology and data analyses, mapping and visualization, investigation of anomalies, coordination with other disease surveillance systems, data quality review and assurance, and alerting and dissemination of health information. This position will be located in Las Vegas only.
Nevada's beautiful landscape and diverse activities are a few reasons to live in the Silver State! State employment benefits include medical, dental, life and disability insurance programs; participation in the public employees' retirement plan; 11 paid holidays; and accrual of 3 weeks of annual and 3 weeks of sick leave each year. At the Nevada Division of Public and Behavioral Health, our mission is to protect, promote and improve the physical and behavioral health of the people of Nevada.
The State of Nevada is committed to Equal Employment Opportunity/Affirmative Action in recruitment of its employees and does not discriminate on the basis of race, color, national origin, religion or belief, age, disability, sex, sexual orientation, gender identity or expression, pregnancy, domestic partnership, genetic information (GINA), or compensation and/or wages.
THIS RECRUITMENT MAY CLOSE AT ANY TIME BASED ON THE AMOUNT OF APPLICATIONS RECEIVED. QUALIFIED APPLICANTS ARE ENCOURAGED TO APPLY AS SOON AS POSSIBLE.
To see full Class Specifications visit:
http://hr.nv.gov/Resources/ClassSpecs/ClassSpecifications-100/
To Qualify:
In order to be qualified, you must meet the following requirements:
Education and Experience (Minimum Qualifications)
Bachelor's degree in the health sciences, public administration, social sciences or closely related field and two years of experience in the health/social sciences or related field which involved analysis of health data, identification of health care needs, and the development of health care reports, policies and programs; OR two years experience as a Health Resource Analyst I in Nevada State service; OR an equivalent combination of education and experience.
Special Requirements
A pre-employment criminal history check and fingerprinting are required. Persons offered employment in this position will be required to pay for these items.
Requires a valid driver's license or evidence of equivalent mobility at the time of appointment and for continuing employment.
Additional Position Criteria
Intermediate level skill in Statistical Analysis Software (SAS) is required.
Microsoft Office Suite
The Examination
Application Evaluation Exam
The exam will consist of an application evaluation. It is essential that applications include detailed information with time frames regarding education and experience. The most qualified applicants will be contacted by the hiring agency for interview. The hiring agency may require specific skills related testing as part of the interviewing process.
INFORMATIONAL LINKS
For more information about state employment, visit the following:
Division of Human Resource Management: http://hr.nv.gov
Public Employees Retirement System: http://www.nvpers.org
Public Employees Benefits Program: http://pebp.state.nv.us
More Benefits Information: http://nvjobs.nv.gov/Applicants/EB
REFER A FRIEND
Help us reach qualified candidates! Refer a friend by clicking here:
Email
Direct Inquiries or Correspondence to:
Division of Human Resource Management Northern Nevada 209 East Musser Street, Room 101 Carson City, Nevada 89701-4204TDD for the Hearing Impaired (800) 326-6868
Division of Human Resource Management Southern Nevada 555 East Washington Avenue, Suite 1400 Las Vegas, Nevada 89101-1046TDD for the Hearing Impaired (800) 326-6868
To begin the application process, click on the Apply button. Click Cancel to return to the previous page.