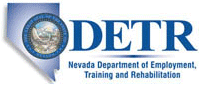 Job Information
State of Nevada

HEALTH FACILITIES INSPECTOR 3

in

Nevada
HEALTH FACILITIES INSPECTOR 3
APPROXIMATE ANNUAL SALARY -
$53,598.96 to
$79,719.84
PAY GRADE: 36
For more information on benefit and retirement programs, please see the sections below.
In order to receive consideration, applicants must indicate their availability for any work type, travel, and location requirements listed.
JOB INFORMATION
Work Type: Permanent, full time vacancies as they may occur
in this geographical location.
Department: Health and Human Services
Division: Public and Behavioral Health
Location: Las Vegas, Boulder City, Indian Springs, Jean, Henderson
Job Class Code:
10.510
RECRUITMENT INFORMATION
Announcement Number: 40833
Open to all qualified persons.
Posted
10/02/2020
Close Date:
11/01/2020
Recruiter:
KARA
SULLIVAN
Phone: (775)684-0133
Email: ksullivan@admin.nv.gov
Applications accepted
for another 6 Days 18 Hrs 54 Mins
The Position
Health Facilities Inspectors conduct inspections of health care facilities and services such as hospitals, skilled nursing facilities, inmate medical care in prisons and transitional living facilities, intermediate care facilities, home health agencies, health care referral agencies, community triage centers, facilities for refractive laser surgery, ambulatory surgical centers, facilities for treatment of irreversible renal disease, medical laboratories, independent physician offices, rural health clinics, hospices, comprehensive outpatient rehabilitative facilities, outpatient physical therapy facilities, adult day care and group care facilities, alcohol and drug abuse treatment centers and half-wayhouses, obstetrical centers, independent centers for emergency medical care, rehabilitation clinics, occupational and physical therapists, and other facilities and practitioners as directed.
Division of Public and Behavioral Health, Office of Public Health Investigations & Epidemiology (OPHIE) is hiring a full time Health Facilities Inspector III. This position will be based in the Las Vegas office.
Health Facilities Inspector III's train, supervise and evaluate the performance of lower level Inspectors who inspect health care facilities throughout Nevada. As an HFI 3 you will provide guidance and direction to investigation staff, ensure investigation documents and processes are completed timely, develop and implement investigation policies, ensure sanctions and enforcement processes are applied uniformly and timely. Duties man also include; investigations when necessary, communicate with and provide on-site education at facilities (nursing homes, assisted living, county jails, etc.) and answer inquiries concerning infection prevention and control as needed during assessments. Identifies, develops, and/or promotes best practices in infection control. Prepares formal reports detailing the results of assessments and written recommendations. This position requires a valid driver's license and the ability to travel to facilities throughout Nevada as needed. Must also be able to travel outside of Nevada as needed to attend training and/or conferences. Must have valid driver's license.
Nevada's beautiful landscape and diverse activities are a few reasons to live and work in the Silver State! State employment benefits include medical, dental, life and disability insurance programs; participation in the public employees' retirement plan; 11 paid holidays; and accrual of 3 weeks of annual and 3 weeks of sick leave each year.
The State of Nevada is committed to Equal Employment Opportunity/Affirmative Action in recruitment of its employees and does not discriminate on the basis of race, color, national origin, religion or belief, age, disability, sex, sexual orientation, gender identity or expression, pregnancy, domestic partnership, genetic information (GINA), or compensation and/or wages.
THIS RECRUITMENT MAY CLOSE AT ANY TIME BASED ON THE AMOUNT OF APPLICATIONS RECEIVED. QUALIFIED APPLICANTS ARE ENCOURAGED TO APPLY AS SOON AS POSSIBLE.
To see full Class Specifications visit:
http://hr.nv.gov/Resources/ClassSpecs/ClassSpecifications-100/
To Qualify:
In order to be qualified, you must meet the following requirements:
Education and Experience (Minimum Qualifications)
Bachelor's degree from an accredited college or university in public health, health care or business administration, the medical or biological sciences, criminal justice, or a specialty field identified for the specific recruitment such as dietetics, facilities construction and maintenance, finance or accounting, medical technology, social work or social science, and three years of professional experience as an inspector or surveyor in a health-related accrediting organization or in a state or federal regulatory compliance program which involved the inspection, licensing, or complaint investigation of health care facilities to determine compliance with state or federal laws and regulations, one year of which was equivalent to the Health Facilities Inspector II level in Nevada State service; OR an equivalent combination of education and experience as described above; OR one year of experience as a Health Facilities Inspector II in Nevada State service.
Special Requirements
A pre-employment criminal history check and fingerprinting are required. Persons offered employment in this position will be required to pay for these items.
A valid driver's license or evidence of equivalent mobility is required at the time of application and as a condition of continuing employment.
The Examination
HEALTH FACILITIES INSPECTOR 3 (10.510) Training and Experience Exam
The exam will consist of a rating of training and experience weighted 100%. It is essential that applications include extensively detailed information with time frames regarding education and experience. Your score will be based on the information provided in your application and your responses to the questions asked below. If there are several parts to a question, answer each part separately. Along with each answer, identify the position(s) and/or training (as described in your application) where you gained the background asked for in the question. Absence of experience/training asked for in a question is not necessarily disqualifying. Failure to answer the questions will result in a score based solely on the application.
Those applicants deemed amongst the most qualified will be contacted directly by the hiring agency for interview.
1) Describe your experience, including number of years, supervising professional staff to include duties such as hiring, discipline, evaluations, etc.
2) Describe you experience, including number of years, reviewing and analyzing inspection reports.
3) Describe your experience, including number of years, preparing technical/legal reports.
4) Describe your work experience, including, number of years, conducting research concerning health care/diagnosis, condition and activities of health facilities.
5) Describe your experience, including number of years, delivering public presentations.
6) Describe your experience, including number of years, identifying training needs for professional staff.
INFORMATIONAL LINKS
For more information about state employment, visit the following:
Division of Human Resource Management: http://hr.nv.gov
Public Employees Retirement System: http://www.nvpers.org
Public Employees Benefits Program: http://pebp.state.nv.us
More Benefits Information: http://nvjobs.nv.gov/Applicants/EB
REFER A FRIEND
Help us reach qualified candidates! Refer a friend by clicking here:
Email
Direct Inquiries or Correspondence to:
Division of Human Resource Management Northern Nevada 209 East Musser Street, Room 101 Carson City, Nevada 89701-4204TDD for the Hearing Impaired (800) 326-6868
Division of Human Resource Management Southern Nevada 555 East Washington Avenue, Suite 1400 Las Vegas, Nevada 89101-1046TDD for the Hearing Impaired (800) 326-6868
To begin the application process, click on the Apply button. Click Cancel to return to the previous page.