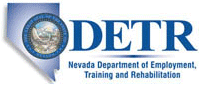 Job Information
UnitedHealth Group

Front Office Supervisor Orthopedics

in

Nevada
Let's talk about meaningful work, an important role and a career move that can transform your future. At Southwest Medical, a part of OptumCare and the growing UnitedHealth Group family of businesses, we focus on prevention and the complete coordination of care for our patients. Join us and you'll be part of a team dedicated to patient-centered, safe and effective health care. Your skills and talents will make an important impact on our patients while you open doors for yourself that simply do not exist in any other organization.
In this role, you will supervise and motivate a work team to achieve team objectives, including meeting the company's standards of production and quality while maintaining applicable turnaround times and standards. You will lead by example with a positive attitude and demonstrate the fundamentals of being a team player.
What makes your clinical career greater with UnitedHealth Group? You'll work within an incredible team culture; a clinical and business collaboration that is learning and evolving every day. And, when you contribute, you'll open doors for yourself that simply do not exist in any other organization, anywhere.
Primary Responsibilities:
Ensure a timely acknowledgement and response to all authorization documents received providing appropriate feedback to address processing issues

Administer the process for handling authorizations received from non-participating providers

Respond to provider inquiries that have been received by the escalation and case resolution department in a timely manner

Communicate with provider and/or office staff, various health plans administered and/or other employees to research and verify information provided on authorization documents when appropriate using a professional, courteous and cheerful manner

Supervise the process for accurate additions of new patients to the patient database

Facilitate team staff meetings in order to review and implement processes that allow for smooth and efficient operations

Review with management individualized reports reflecting daily production and quality in order to accurately measure and monitor predetermined company, position and individual goals

Work together with all staff members, as well as other departments, to resolve issues and assist each other
You'll be rewarded and recognized for your performance in an environment that will challenge you and give you clear direction on what it takes to succeed in your role as well as provide development for other roles you may be interested in.
Required Qualifications:
High School Diploma/GED

2+ years of Supervisory experience

5+ years of Customer Service experience

Intermediate (or higher) level of proficiency with Microsoft Office
Preferred Qualifications:
Managed Care experience in a Care Coordination role.

Call Center experience

Previous experience supervising remote employees.
Join us! We offer more than talent, resources and a can-do culture. We offer you a place to do your life's best work.
Careers with Optum. Here's the idea. We built an entire organization around one giant objective; make the health system work better for everyone. So when it comes to how we use the world's large accumulation of health-related information, or guide health and lifestyle choices or manage pharmacy benefits for millions, our first goal is to leap beyond the status quo and uncover new ways to serve. Optum, part of the UnitedHealth Group family of businesses, brings together some of the greatest minds and most advanced ideas on where health care has to go in order to reach its fullest potential. For you, that means working on high performance teams against sophisticated challenges that matter. Optum, incredible ideas in one incredible company and a singular opportunity to do your life's best work. SM
© 2018 OptumCare. All Rights Reserved.
OptumCare is committed to creating an environment where physicians focus on what they do best: care for their patients. To do so, OptumCare provides administrative and business support services to both owned and affiliated medical practices which are part of OptumCare. Each medical practice part and their physician employees have complete authority with regards to all medical decision-making and patient care. OptumCare's support services do not interfere with or control the practice of medicine by the medical
practices or any of their physicians.
Diversity creates a healthier atmosphere: OptumCare is an Equal Employment Opportunity/Affirmative Action employers and all qualified applicants will receive consideration for employment without regard to race, color, religion, sex, age, national origin, protected veteran status, disability status, sexual orientation, gender identity or expression, marital status, genetic information, or any other characteristic protected by law.
OptumCare is a drug-free workplace. Candidates are required to pass a drug test before beginning employment.
Job Keywords: Ortho; orthopedics; supervisor; lead
UnitedHealth Group