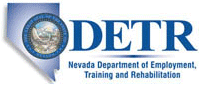 Job Information
State of Nevada

CHIEF ACCOUNTANT - NDOT

in

Nevada
CHIEF ACCOUNTANT
APPROXIMATE ANNUAL SALARY -
$66,628.08 to
$100,161.36
PAY GRADE: 41
For more information on benefit and retirement programs, please see the sections below.
In order to receive consideration, applicants must indicate their availability for any work type, travel, and location requirements listed.
JOB INFORMATION
Work Type: Permanent, full time vacancies as they may occur
in this geographical location.
Department: Transportation
Division: Administration
Location: Carson, Minden, Gardnerville, Genoa
Job Class Code:
07.103
RECRUITMENT INFORMATION
Announcement Number: 40867
Open to all qualified persons.
Posted
10/09/2020
Close Date:
10/23/2020
Recruiter:
ROSANA
WOOMER
Phone: (775)684-0132
Email: rwoomer@admin.nv.gov
Applications accepted
for another 4 Days 1 Hrs 11 Mins
The Position
Under general direction, Chief Accountants plan, organize, direct and control all accounting and fiscal
management activities of departments with large funds, complex and diverse multi-funding requirements, and
specialized tracking and reporting methodologies. Positions allocated to this class are distinguished from
positions in the Accountant series by the managerial responsibilities for an accounting division within an agency
and by the greater degree of diversity and complexity in the nature of work performed. Incumbents function as managers who train, supervise and evaluate the performance of subordinate supervisors; develop policies and procedures; and allocate staff and resources to accomplish goals and objectives.
This position is located within the Department of Transportation's (NDOT) Accounting Division in Carson City. Incumbent is responsible for planning, organizing, and directing all accounting and fiscal activities for the Department of Transportation. Activities include accounts payable, accounts receivable, general ledger, payroll, and project accounting; developing, maintaining, and enforcing accounting policies and procedures in accordance with GAAP and GASB; maintaining accounting systems to ensure documentation, classification, reconciliation, and audit trail of transactions; and coordinating with the Controller's office and auditors as needed. The State of Nevada is committed to Equal Employment Opportunity/Affirmative Action in recruitment of its employees and does not discriminate on the basis of race, color, national origin, religion or belief, age, disability, sex, sexual orientation, gender identity or expression, pregnancy, domestic partnership, genetic information (GINA), or compensation and/or wages. THIS RECRUITMENT MAY CLOSE AT ANY TIME BASED ON THE AMOUNT OF APPLICATIONS RECEIVED. QUALIFIED APPLICANTS ARE ENCOURAGED TO APPLY AS SOON AS POSSIBLE.
To see full Class Specifications visit:
http://hr.nv.gov/Resources/ClassSpecs/ClassSpecifications-70/
To Qualify:
In order to be qualified, you must meet the following requirements:
Education and Experience (Minimum Qualifications)
Bachelor's degree from an accredited college or university in accounting and four years of professional accounting experience, two of which were equivalent to an Accountant III in Nevada State service which included responsibilities for compiling and reporting financial data for several funds of different types, developing financial statements and reviewing more complex funds and account groups as defined by size, reporting requirements, source of revenue and expenditure limitation, and developing combined financial statements and statements of changes in financial positions; OR graduation from an accredited college or university with a degree in business administration, finance, economics, or a related field which included 18 credits in accounting and five years of experience as described above.
Special Notes
For a listing of credit requirements and acceptable courses for the Chief Accountant series, please see the addendum on the class specifications.
Special Requirements
A State of Nevada/FBI background check will be required of the selected applicant.
Transcripts of college credits are required.
Additional Position Criteria
Tell us how you heard about this position!
The Examination
CHIEF ACCOUNTANT (7.103) Training and Experience Exam
The exam will consist of a rating of training and experience weighted 100%. It is essential that applications include extensively detailed information with time frames regarding education and experience. Your score will be based on the information provided in your application and your responses to the questions asked below. If there are several parts to a question, answer each part separately. Along with each answer, identify the position(s) and/or training (as described in your application) where you gained the background asked for in the question. Absence of experience/training asked for in a question is not necessarily disqualifying. Failure to answer the questions will result in a score based solely on the application.
Qualified applicants will be contacted by the hiring agency for interview.
1) Please describe your experience, including the number of years and type, with complex professional accounting reconciliations.
2) Describe your professional experience, including number of years, establishing and maintaining internal accounting/auditing controls.
3) Please describe your experience supervising staff including professional, technical, paraprofessional, and/or clerical support staff, etc.
4) Please describe your public or private sector budgeting experience to include development, preparation, negotiation and maintenance. Please identify where you obtained this experience.
5) Please describe your professional governmental accounting experience including the number of years.
6) Please describe your experience working with automated reporting systems to create output formats, obtain accurate & complete financial information, and indicate the level of your experience.
1) Advantage: basic, extensive, or no experience;
2)Discoverer: basic, extensive, or no experience;
3) DAWN: basic, extensive, or no experience.
7) Please describe your experience writing and managing grants.
8) Please list any advanced degrees and/or related professional licenses or certifications.
INFORMATIONAL LINKS
For more information about state employment, visit the following:
Division of Human Resource Management: http://hr.nv.gov
Public Employees Retirement System: http://www.nvpers.org
Public Employees Benefits Program: http://pebp.state.nv.us
More Benefits Information: http://nvjobs.nv.gov/Applicants/EB
REFER A FRIEND
Help us reach qualified candidates! Refer a friend by clicking here:
Email
Direct Inquiries or Correspondence to:
Division of Human Resource Management Northern Nevada 209 East Musser Street, Room 101 Carson City, Nevada 89701-4204TDD for the Hearing Impaired (800) 326-6868
Division of Human Resource Management Southern Nevada 555 East Washington Avenue, Suite 1400 Las Vegas, Nevada 89101-1046TDD for the Hearing Impaired (800) 326-6868
To begin the application process, click on the Apply button. Click Cancel to return to the previous page.