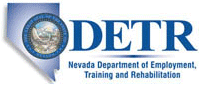 Job Information
State of Nevada

BUSINESS PROCESS ANALYST 2

in

Nevada
BUSINESS PROCESS ANALYST 2
APPROXIMATE ANNUAL SALARY -
$53,598.96 to
$79,719.84
PAY GRADE: 36
For more information on benefit and retirement programs, please see the sections below.
In order to receive consideration, applicants must indicate their availability for any work type, travel, and location requirements listed.
JOB INFORMATION
Work Type: A Permanent, full time vacancy
Department: Office of the Military
Division: Office of the Military
Location: Carson, Minden, Gardnerville, Genoa
Job Class Code:
07.656
RECRUITMENT INFORMATION
Announcement Number: 40470
Open to all qualified persons.
Posted
08/05/2020
Recruiter:
DARRELL
MORLAN
Phone: (775)684-0126
Email: darrell.morlan@admin.nv.gov
Applications accepted
until recruitment needs are satisfied
** Qualified individuals are encouraged to apply immediately. Lists of eligible candidates will be established and hiring may occur early in the recruiting process. Recruitment will close without notice when a sufficient number of applications are received or a hiring decision has been made.
The Position
Business Process Analysts apply an in-depth knowledge of the agency's program areas to define and implement a solution to a given problem that requires an individually tailored response for end-user requirements.
Under limited supervision, incumbents perform the full range of journey level duties described in the series concept. Incumbents may serve as a leadworker as assigned. The principal duties of this position is management of the Geographic Information System (GIS) and database for the Environmental section of the Construction and Facilities Management Office (CFMO) of the Nevada Army National Guard (NVARNG).
The incumbent will generate, organize and maintain GIS database of NVARNG facilities and training land to allow generation of maps; respond to NGB GIS data calls and mapping requests/requirements; research computer software and hardware to procure the GIS tools necessary to collect, store and present GIS data layers and tables to graphically display features of NVARNG facilities, natural resources, cultural resources and environmental compliance program; and support the CFMO with budget data. This position requires the incumbent to conduct multi-day travels throughout Nevada to collect data both at developed facilities and at training site land, often walking on uneven ground.
The State of Nevada is committed to Equal Employment Opportunity/Affirmative Action in recruitment of its employees and does not discriminate on the basis of race, color, national origin, religion or belief, age, disability, sex, sexual orientation, gender identity or expression, pregnancy, domestic partnership, genetic information (GINA), or compensation and/or wages.
THIS RECRUITMENT MAY CLOSE AT ANY TIME BASED ON THE AMOUNT OF APPLICATIONS RECEIVED. QUALIFIED APPLICANTS ARE ENCOURAGED TO APPLY AS SOON AS POSSIBLE.
To Qualify:
In order to be qualified, you must meet the following requirements:
Education and Experience (Minimum Qualifications)
Bachelor's degree from an accredited college or university in business, public administration, management information systems, or other disciplines related to the assignment and two years of professional experience in a related program area analyzing and interpreting program laws, regulations, policies and procedures, which included one year of experience applying recognized data processing concepts to business process planning and analyses; OR one year of experience as a Business Process Analyst I in Nevada State service; OR an equivalent combination of education and experience.
Special Requirements
Statewide travel is required.
A State of Nevada/FBI background check will be required of the selected applicant.
A valid driver's license or evidence of equivalent mobility is required at the time of appointment and as a condition of continued employment.
Additional Position Criteria
Experience using ArcGIS 10 software including ArcMap and ArcGIS Server is required.
Experience with Trimble GPS unit is required.
Experience with SDSFIE data schema is required.
Experience with SQL Server is required.
Experience with AutoCAD is required.
This position requires the incumbent to conduct multi-day travels throughout Nevada to collect data both at developed facilities and at training site land, often walking on uneven ground.
Adobe Photoshop
The Examination
Application Evaluation Exam
The exam will consist of an application evaluation. It is essential that applications include detailed information with time frames regarding education and experience. The most qualified applicants will be contacted by the hiring agency for interview. The hiring agency may require specific skills related testing as part of the interviewing process.
INFORMATIONAL LINKS
For more information about state employment, visit the following:
Division of Human Resource Management: http://hr.nv.gov
Public Employees Retirement System: http://www.nvpers.org
Public Employees Benefits Program: http://pebp.state.nv.us
More Benefits Information: http://nvjobs.nv.gov/Applicants/EB
REFER A FRIEND
Help us reach qualified candidates! Refer a friend by clicking here:
Email
Direct Inquiries or Correspondence to:
Division of Human Resource Management Northern Nevada 209 East Musser Street, Room 101 Carson City, Nevada 89701-4204TDD for the Hearing Impaired (800) 326-6868
Division of Human Resource Management Southern Nevada 555 East Washington Avenue, Suite 1400 Las Vegas, Nevada 89101-1046TDD for the Hearing Impaired (800) 326-6868
To begin the application process, click on the Apply button. Click Cancel to return to the previous page.