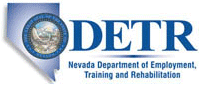 Job Information
State of Nevada

AUDITOR 2

in

Nevada
AUDITOR 2
APPROXIMATE ANNUAL SALARY -
$49,151.52 to
$72,871.20
PAY GRADE: 34
For more information on benefit and retirement programs, please see the sections below.
In order to receive consideration, applicants must indicate their availability for any work type, travel, and location requirements listed.
JOB INFORMATION
Work Type: Permanent, full time vacancies as they may occur
in this geographical location.
Department: Health and Human Services
Division: Health Care Financing & Policy
Location: Carson, Minden, Gardnerville, Genoa
Job Class Code:
07.154
RECRUITMENT INFORMATION
Announcement Number: 40876
Open to all qualified persons.
Posted
10/06/2020
Close Date:
11/03/2020
Recruiter:
DARRELL
MORLAN
Phone: (775)684-0126
Email: darrell.morlan@admin.nv.gov
Applications accepted
for another 11 Days 2 Hrs 42 Mins
The Position
Auditors conduct audits on accounts, records, activities, operations and/or internal controls of individuals, business organizations, State agencies or other government jurisdictions subject to State taxation or regulation to ensure compliance with State and federal rules and regulations and legal requirements and/or proper safeguarding of agency funds.
Incumbents possess a degree of knowledge and proficiency sufficient to perform work independently with little or no additional training. This opening is for an Auditor 2 within the Division of Health Care Financing and Policy (DHCFP) Fiscal Services Contract Audits unit, in Carson City.
The incumbent will be responsible for participation in the Division's Internal Control Self-Assessment; Patient Trust Fund compliance review audits; Patient Liability review audits; Division contractor audits, and monitoring and tracking findings and corrective actions. Audits will be performed at the direction of the Governor's Finance Office, Division Administration, and Audit Unit in accordance with Generally Accepted Government Auditing Standards (with the exception of the required 80 hours of Continuing Professional Education) and Generally Accepted Accounting Principles.
Nevada offers sunshine and recreational opportunities including golfing, biking, off-roading, hiking, skiing, and fishing. Nevada's landscape and activites are a few reasons to join the Silver State workforce! Additional benefits include: medical, dental, life and disability insurance programs; participation in the public employees' retirement plan; 11 paid holidays; and accrual of 3 weeks of annual and 3 weeks of sick leave each year. The State of Nevada is committed to Equal Employment Opportunity/Affirmative Action in recruitment of its employees and does not discriminate on the basis of race, color, national origin, religion or belief, age, disability, sex, sexual orientation, gender identity or expression, pregnancy, domestic partnership, genetic information (GINA), or compensation and/or wages.
THIS RECRUITMENT MAY CLOSE AT ANY TIME BASED ON THE AMOUNT OF APPLICATIONS RECEIVED. QUALIFIED APPLICANTS ARE ENCOURAGED TO APPLY AS SOON AS POSSIBLE.
To see full Class Specifications visit:
http://hr.nv.gov/Resources/ClassSpecs/ClassSpecifications-70/
To Qualify:
In order to be qualified, you must meet the following requirements:
Education and Experience (Minimum Qualifications)
Bachelor's degree from an accredited college or university, which included 6 college credits in beginning accounting and/or auditing, and one year of professional level auditing or accounting experience involving analyzing financial information and making recommendations based upon that analysis; OR graduation from high school or equivalent education, supplemented by 6 college credits in beginning accounting and/or auditing and three years of professional experience as described above; OR one year of experience as an Auditor I in Nevada State service; OR an equivalent combination of education and experience as described above, which must have included 6 college credits in beginning accounting and/or auditing.
Special Notes
Applicants must attach a copy of their college or university transcripts indicating successful completion of required credits in accounting and/or auditing.
For a listing of credit requirements and acceptable courses for the Auditor series please see the addendum on the class specifications.
Special Requirements
This position requires a State of Nevada/FBI background check, at the cost of the applicant.
Skills Required
Database Software - Intermediate
Microsoft Excel: Intermediate level
Microsoft Word: Intermediate level
The Examination
Application Evaluation Exam
The exam will consist of an application evaluation. It is essential that applications include detailed information with time frames regarding education and experience. The most qualified applicants will be contacted by the hiring agency for interview. The hiring agency may require specific skills related testing as part of the interviewing process.
INFORMATIONAL LINKS
For more information about state employment, visit the following:
Division of Human Resource Management: http://hr.nv.gov
Public Employees Retirement System: http://www.nvpers.org
Public Employees Benefits Program: http://pebp.state.nv.us
More Benefits Information: http://nvjobs.nv.gov/Applicants/EB
REFER A FRIEND
Help us reach qualified candidates! Refer a friend by clicking here:
Email
Direct Inquiries or Correspondence to:
Division of Human Resource Management Northern Nevada 209 East Musser Street, Room 101 Carson City, Nevada 89701-4204TDD for the Hearing Impaired (800) 326-6868
Division of Human Resource Management Southern Nevada 555 East Washington Avenue, Suite 1400 Las Vegas, Nevada 89101-1046TDD for the Hearing Impaired (800) 326-6868
To begin the application process, click on the Apply button. Click Cancel to return to the previous page.