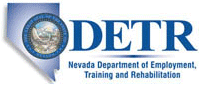 Job Information
Bureau Vertias North America

Analytical Technician - Sparks, NV

in

Nevada
A WORLD LEADER IN TESTING, INSPECTION & CERTIFICATION SERVICES
Bureau Veritas offers dynamic, exciting employment opportunities with an attractive salary/benefit package and an opportunity to play a vital role with a global organization. If you would enjoy working in a dynamic environment and are looking for an opportunity to become part of a stellar team of professionals, we invite you to apply online today.
Bureau Veritas is an Equal Opportunity Employer, and as such we recruit, hire, train, and promote persons in all job classifications without regard to race, color, religion, sex, national origin, disability, age, marital status, citizen status, sexual orientation, genetics, status as a protected veteran, or any other non-job-related characteristics.
This position is responsible to ensure equal opportunity in employment in that all persons are treated equally and on the basis of merit, in decisions regarding selection, placement, promotions, training, work assignments, transfers and other personnel actions.
City: [[city]]
State: [[filter3]]
JOB SUMMARY:
Reporting to the Analytical Supervisor, the Analytical Technician is responsible for processing customer samples by following established standard operating procedures (SOPs) and safe practices. Work conditions include: light to medium work (must be able to lift and carry 25 lbs for 25 feet) involving chemical hazards.
JOB RESPONSIBILITIES:
Comply with the OHS Act and Regulations, BV Group Policy and Procedures, Upstream Minerals Management System Policies and Procedures and ISO standards applicable to the Analytical Technician position.

Act in a safe and professional manner and wear appropriate attire including the required personal protective equipment (PPE).

Carry out analytical procedures in accordance with documented SOPs and other work instructions.

Ensure proper functioning of Analytical operations by:
o Monitoring the performance of instrumentation including, but not limited to: ICP-OES, AAS, CVAA, Titrimetric, Balances (including Microbalances) and maintaining records thereof
o Calibrating, operating and analyzing samples by various analytical techniques
o Monitoring weighing and digestion equipment to ensure operation within defined parameters
o Weighing and digesting samples for various techniques such as gravimetric, cyanide, selective leaches, aqua regia and 4 acid determinations.
o Ensuring adequate inventory of consumable supplies (standards, tubing, glassware, etc.)
o Preparing reagents and standards for instrument calibration/analysis and maintaining records thereof
o Practicing good housekeeping.
Communicate general laboratory issues to the Analytical Supervisor as appropriate.

Report any deviation(s) from documented procedures to the Analytical Supervisor.

Report any unsafe condition(s) observed in the department to the Analytical Supervisor.

Report any non-conforming work related to customer samples and associated test data to the Analytical Supervisor.

Perform other duties as assigned by management.
If you are an individual with a disability and you would like us to assist you with searching the Careers Page site for employment opportunities and/or assistance with completing your profile and application, please contact us at 1-888-357-7020 or email us with your request to USinfor@us.bureauveritas.com We are happy to assist you and encourage you to consider Bureau Veritas for your next great career opportunity!
If you would like additional information regarding Bureau Veritas' federal obligations in regards to equal employment opportunity, please click the link below:
http://www1.eeoc.gov/employers/upload/eeoc_self_print_poster.pdf