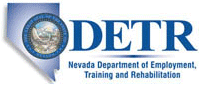 Job Information
Battelle Memorial Institute

Checkpoint Program Manager

in

Nellis Air Force Base

,

Nevada
Battelle is guided by a founding mission. We invest our knowledge, talents and resources, helping our customers achieve their most important goals. We apply scientific rigor and creativity, succeeding where others may fail and we invest in our communities, making the world better for generations to come. All of us share a common purpose: to solve the greatest challenges of today and tomorrow..
Our 22,000 employees work at the forefront of scientific innovation to tackle critical challenges in security, human health, manufacturing, energy and environmental management. Battelle's work is grounded in the belief that science, technology and a passion for excellence can make industries more competitive and the world a better place.
We are currently seeking a Checkpoint Program Manager . This position located in Arlington, Virginia .
JOB SUMMARY
attelle's Aviation Security Division provides Acceptance and Operational Test and Evaluation services to both the Department of Homeland Security and the Transportation Security Administration. We are seeking a Checkpoint Program Manager to support Operational T&E activities. This is a full-time position located in Arlington VA.
Primary responsibilities include leading program management activities related to Checkpoint Operational Test and Evaluation (OT&E) activities including test planning, execution, analysis and reporting. Candidate will manage complex projects which may require coordination of geographically dispersed project teams, multiple product lines, and/or subcontractors. This includes project plan development and implementation, management of project cost, schedule and performance, and managing client expectations.
Candidate will manage cost, schedule and performance. This includes implementation of project change management and control. Candidate will establish project performance metrics that ensure successful completion of the project. Candidate will ensure control of project variances through root cause analysis and correction using tools such as Earned Value Management. Candidate will assess the project impacts of scope, schedule and budget change requests and takes requisite action. Candidate will ensure that the project is maintained within the scope, budget and schedule of the baseline agreement and changes the baseline when appropriate client directed changes are approved.
Candidate must be capable of effectively working in a dynamic environment. Candidate must have experience with checkpoint technologies including but not limited to carry-on x-ray (AT-2), Advanced Imaging Technology (AIT), Explosive Trace Detection (ETD), Credentialing Authentication Technology (CAT) and/or Bottled Liquid Screening (BLS) systems.
Candidate will be the primary technical interface to the client on Checkpoint testing and must have excellent communication skills both written and oral.
Candidate should expect 25% travel. Additionally, candidates should also have strong computer skills including the use of applicable Microsoft Office applications (Word, Excel, PowerPoint, Outlook).
THE FOLLOWING IS REQUIRED
Bachelor's Degree in a technical or business/management field from an accredited institution with 7 years of project management experience.

The candidate should have a minimum of 5 years experience managing complex systems and/or test and evaluation, preferably with TSA.

Candidates should be able to lead and direct staff in the execution of OT&E events and be able to work in a dynamic and fast-paced environment

The candidate must be able to travel 25%.

Sole US Citizenship with eligibility and willingness to obtain and maintain a DOD Secret Security Clearance and to obtain both TSA and DHS Suitability.
THE FOLLOWING IS DESIRED
Prior experience working for TSA or DHS managing projects related to OT&E and/or security technologies.

Experience with Explosive Detection Technologies and/or Baggage Handling Systems (BHS).

Already possess a Secret Security Clearance.

Already possess TSA Security Suitability.
LEGAL DISCLAIMER
The above statements are intended to describe the nature and level of work being performed by people assigned to this job. They are not intended to be an exhaustive list of all responsibilities, activities and skills required of staff members. No statement herein is intended to imply any authorities to commit Battelle unless special written permission is granted by Battelle's Legal Department.
BENEFITS
Battelle is an Affirmative Action/Equal Opportunity Employer and supports diversity in the workplace. Applicants will receive consideration for employment without regard to race, color, religion, sex (including pregnancy), national origin, sexual orientation, gender identity, marital status, age, genetic information, disability, veteran-status, or any other characteristic protected under applicable Federal, state, or local law. For more information about our other openings, please visit www.battelle.org/careers
Battelle Memorial Institute