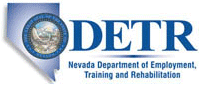 Job Information
Jacobs

System Admin II (TS/SCI)

in

Nellis AFB

,

Nevada
System Admin II (TS/SCI)
Description
Mission Statement
Jacobs is seeking a Systems Administratorto support the United States Air Force's 53rd WingTechnical Support Services (53rd WTSS) contract. This contract supportsthe 53rd Wing and 96th Test Wing, both headquartered at Eglin AFB, FL andhaving units CONUS-wide. The 53 WG is the focal point for the Combat Air Forcesin electronic warfare and is responsible for operational test and evaluation ofadvanced equipment and systems. The 96TW is the USAF's test and evaluation center for advanced air-delivered weapons,navigation and guidance systems, and C2 systems. The 53rd WTSS team partnerswith military and civilian personnel to provide world-class IT technicalsupport for the 53 WG and 96 TW missions. The 53rd WTSS IT support covers fulllifecycle IT from concept, to deployment, day-to-day operations / maintenance,and culminating in system retirement / replacement / upgrade.
JobDescription
The successful candidatewill support the 53 Computer Systems Squadron, Detachment 1 (53 CSS, Det 1), a53 WG unit located at Nellis AFB. The 53 CSS provides communications and information systems for the53 Wing's four groups. It automates, sustains, and operates wing communicationsand information systems activities including unclassified, collateral, andadvanced program local area networks. It operates the Combat Air Force NetworkOperations Center providing classified information services to the CAFworldwide. The 53 CSS provides network capability to fuse data from multipletest facilities into one coherent picture and it develops and maintains thecomputer systems supporting the development, test, and dissemination ofelectronic warfare mission data. The 53 CSS also provides advanced programsaudiovisual support and operates and maintains a state-of-the-artvideo-teleconferencing capability.
The successful candidatewill identify, prioritize, and resolve reported customer issues and problems.Day-to-day, the successful candidate will serve as the on-site resource for:
Determining hardware, software, and systems specifications, and configuration requirements.

Execution of the patching, fixing, and making all assigned systems compliant.

Planning, installation, configuration, and troubleshooting of Microsoft Hyper V, Microsoft Server 2008 R2, Server 2012 R2, Server 2016, and client products across multiple networks.

Provide support to users in the areas of account management, enterprise applications, desktop applications, and peripherals.
Qualifications
RequiredEducation and Experience
+
A minimum of 3 years of experience designing,deploying, and maintaining Windows 2012/2012R2 systems, AD, DHCP, DNS, NTP, CA,GPO, and related core infrastructure components in an enterprise environment.
Required Skills
+
Strong knowledge of supporting MS tools (WSUS,SCDPM, SCOM,etc.).
Experience deploying and maintaining MicrosoftFailover Clustering.

Experience deploying and using System CenterVirtualization Manager to manage multiple Hyper-V host clusters.

Experienceworking with SVMs (Storage Virtual Machines), LIFS (Logical Interfaces), RAIDDP, Aggregates, and Volumes.
Required Clearance
+
Active / Valid DoD TS/SCI-eligible clearance (i.e. DCID 6/4 eligibility); applicant must maintain clearance in active/valid status.
Clearance investigation close date must be no older than 5 years, 6 months at the time of application.

Must be willing to submit to, and be able to pass, a CI polygraph.
Required Certification
+
Active / valid DoD 8570.01-M IAT-II certification; applicant must maintain currency of same.
Preferred Qualifications
+
Practicalexperience configuring and implementing CIFS/SMB3 and NFS protocols Scriptingand/or programming (PowerShell, VB Script or other).
Practicalexperience identifying and implementing automation opportunities to eliminaterepetitive tasks.

Practicalexperience with Microsoft Server virtualization deployment and maintenance;specific experience with Hyper-V servers and guests is highly desired.

Practicalexperience implementing MS SQL server solutions.

Practicalexperience with System Center Operations Manager (SCOM).

An understandingof basic networking (routing/switching/ VLANS/firewalls.)

Practicalexperience working with 3rd party vendors during development/ troubleshooting.

Practicalexperience developing documentation.
Essential Functions
Work Environment
Office setting that includes sedentary physical effort. However, may include lifting of weight up to thirty (30) pounds as necessary. Individual must be able to work well with co-workers and all levels of management. No hazards on job or unusual environmental conditions. Periodic/occasional travel may be required to include both continental US and/or overseas locations.
Physical Requirements
Work may involve sitting or standing for extended periods of time.Position may require typing, and reading from a computer screen.Individual must have sufficient mobility, including but not limited to bending, reaching, and kneeling to complete daily duties in a timely and efficient manner.There is a possibility that due to parking availability and location of work, walking moderate to long distances may be required.
Equipment and Machines
Ability to operate office equipment such as personal computer, printer, copy machine, telephone, fax machine and other equipment including desk supplies and other work related tools as required.
Attendance
Typical work hours are Monday-Friday 7:30 AM - 4:30 PM. Regular attendance during scheduled hours is extremely important, but not critical, with the exceptions of deadlines and meetings. Punctuality and regular attendance are necessary to meet deadlines. Employee may be required to adjust work hours due to surge situations based on critical mission requirements.
Other Essential Functions
Must demonstrate professional behavior at all times when dealing with customers, management and co-workers. Must have clear, concise and accurate communications skills in English, both verbal and written. Grooming and dress must be appropriate for the position and must not impose a safety risk to employees or others. Must maintain a positive work atmosphere by behaving and communicating in a professional manner. Independent personal transportation to work site is required. Travel to and from customer's locations may be required to support projects. This may involve airline travel. In some cases, accommodations can possibly be made for POV, if necessary. When operating any vehicle for work purposes, must wear seat belt and in addition, no cellular devices are to be used when vehicle is in motion.
#cjpost
#ansli
#GDS
#GDEFENSE
#GDSslowfill
Jacobs is an Equal Opportunity Employer and employment selection decisions are based on merit, qualifications, and abilities. Jacobs does not discriminate in employment opportunities or practices on the basis of: race, color, religion, gender, national origin, age, sexual orientation, gender identity, disability, veteran status, or any other characteristic protected by country, regional, or local law.
Job Information Technology
Primary Location United States-Nevada-Nellis AFB-20312-SIS-17
Job Type Experienced
Travel Yes, 10 % of the Time
Req ID: GLO0000RJ
Jacobs