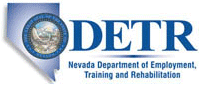 Job Information
Air Combat Command

FACILITY OPERATIONS SPECIALIST

in

Nellis AFB

,

Nevada
Summary
Click on "Learn more about this agency" button below to view Eligibilities being considered and other IMPORTANT information. The primary purpose of this position is to serve as the Facility Manager for the Air Force Shadow Operations Center - Nellis, responsible for the operations and maintenance of 5 separate building land locations located on Nellis AFB, NV
Responsibilities
Coordinates, assembles, and reviews facilities requirements for ShOC-N buildings, grounds, and other sites, with emphasis on HVAC and electrical needs for data center capability, laboratories, research, development and test and evaluation; (Cont.)
and assesses core capabilities in support of programs with in-garrison and expeditionary applications to ensure the ability to address the highest priority needs.
Inspects and evaluates structures and implements a program that complies with regulatory requirements to manage fire safety risks, establishes facility response to emergencies, and manages other risks associated with physical security and (Cont.)
hazardous materials and waste.
Identifies and analyzes logistical requirements, planning on a quarterly basis the overall use of resources, both personnel and materials.
Attends staff meetings, working groups, and coordinates with various personnel to accomplish facility work and logistics efforts.
Requirements
Conditions of Employment
Qualifications
In order to qualify, you must meet the experience requirements described in the Office of Personnel Management (OPM) Qualification Standards for General Schedule Positions, Administrative and Management Positions, Facility Operations Services Series, 1640. SPECIALIZED EXPERIENCE: Applicants must have at least one (1) year of specialized experience at the next lower grade GS-11, or equivalent in other pay systems. Examples of specialized experience includes managing a maintenance program for office or apartment building complexes, hospitals, recreation facilities, military, or other special-purpose installations, including planning maintenance activities, and developing preventive maintenance programs; conducting surveillance activities over construction and maintenance operations performed by a variety of private contractors, including reviewing project plans and specifications for workability, informing contractors of construction and reporting requirements, and supervising operations for conformance with project plans; performing maintenance or construction work, including estimating material and labor costs for a variety of construction or maintenance projects (such as construction or maintenance of brick, frame, structural steel, reinforced concrete, and other type structures ranging from one- or two-story buildings to larger structures), directing actual work operations, and maintaining appropriate contacts with the organization funding the project. Experience may include, knowledge of federal budgeting principles, concepts, and practices to prepare budget requirements submissions for operation, maintenance, repair, new construction, alteration projects, replacement of equipment, supplies, or increase in services. Knowledge of chemical waste management and other hazardous materials (including the handling, use, storage and disposal of these by Medical Treatment Facility personnel) sufficient to advise on, train, and enforce DOD, AF, Federal, state, and local regulations as they apply to government facilities. FEDERAL TIME-IN-GRADE (TIG) REQUIREMENT FOR GENERAL SCHEDULE (GS) POSITIONS: Merit promotion applicants must meet applicable time-in-­grade requirements to be considered eligible. One year at the GS-11 level is required to meet the time-in-grade requirements for the GS-12 level. TIG applies if you are in a current GS position or held a GS position within the previous 52 weeks. NOTE: Applicants applying as VEOA candidates who are current GS civil service employees or are prior GS civil service employees within the past 52 weeks must also meet time-in-grade requirements. KNOWLEDGE, SKILLS AND ABILITIES (KSAs): Your qualifications will be evaluated on the basis of your level of knowledge, skills, abilities and/or competencies in the following areas:
1) Knowledge of a comprehensive range of principles, concepts, and practices concerning complex technical requirements, operating capabilities, and maintenance needs of facilities and equipment.
2) Knowledge of basic federal budgeting principles, concepts, and practices.
3) Knowledge of safety and security practices for government facilities and research laboratory facilities.
4) Knowledge of a variety of federal logistics concepts, principles, practices, procedures, and regulations applicable to logistics management including the organization and functions of activities involved in providing logistical support.
5) Skill in reading and interpreting paper- or computer-based engineering drawings and schematic diagrams to determine deficiencies and prepare complete documentation for new construction or repair and alteration projects.
6) Ability to communicate effectively both orally and in writing. PART-TIME OR UNPAID EXPERIENCE: Credit will be given for appropriate unpaid and or part-time work. You must clearly identify the duties and responsibilities in each position held and the total number of hours per week. VOLUNTEER WORK EXPERIENCE: Refers to paid and unpaid experience, including volunteer work done through National Service Programs (i.e., Peace Corps, AmeriCorps) and other organizations (e.g., professional; philanthropic; religious; spiritual; community; student and social). Volunteer work helps build critical competencies, knowledge and skills that can provide valuable training and experience that translates directly to paid employment. You will receive credit for all qualifying experience, including volunteer experience.
Education
Additional Information
Interagency Career Transition Assistance Program (ICTAP): For information on how to apply as an ICTAP eligible click here. To be well-qualified and exercise selection priority for this vacancy, displaced Federal employees must be rated well qualified or above for this position. You must submit a copy of the agency notice, your most recent performance rating, and your most recent SF-50 noting position, grade level, and duty location. Employed Annuitants (Reemployed Annuitants): Applicants in receipt of an annuity based on civilian employment in the Federal Service are subject to the DoD Policy on The Employment of Annuitants. Click here for more information. 120-Day Register: This announcement may result in a 120-day register that may be used to fill like vacancies for 120 days after the closing date. Applicants may be referred for consideration as vacancies occur. Military Spouse Preference (MSP) Eligible: MSP applicants, if determined best qualified, must be selected at the full performance level and placed at the full performance level. You must include a completed copy of the Military Spouse PPP Self-Certification Checklist dated within 30 days along with the documents identified on the checklist to verify your eligibility for MSP. Click here to obtain a copy of the Military Spouse PPP Self-Certification Checklist. Direct Deposit: All federal employees are required to have direct deposit. If you have questions regarding this announcement and have hearing or speech difficulties click here.